John Richardson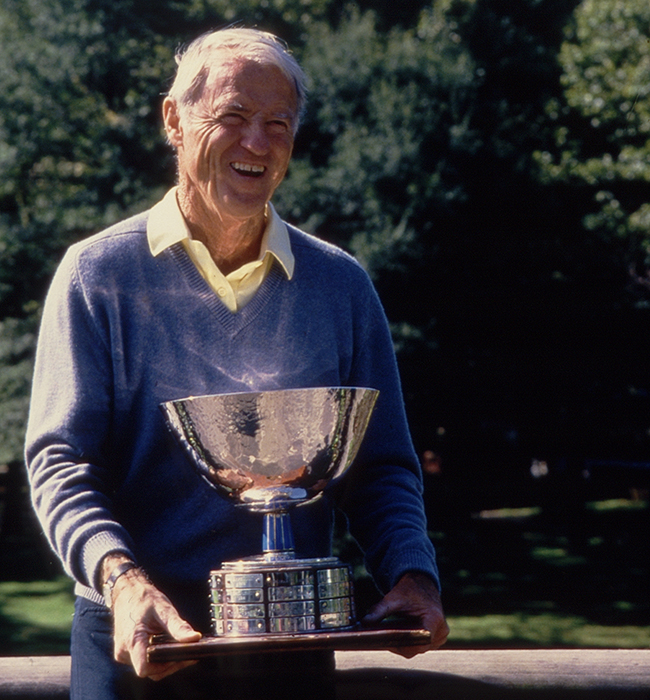 A native of Long Beach, John Richardson was an outstanding golfer and luminary contributor to Southern California golf, though many of his most notable on-course accomplishments happened later in his life.
In 1961, Richardson was crowned the California Amateur Champion and in 1973, at the age of 52, he won the SCGA Amateur Championship, joining just 13 others to win both prestigious titles.
As he entered the senior ranks, Richardson's dominating golf game led him to become a two-time winner of the SCGA Senior Amateur Championship, earning crowns in 1979 and 1986.
In 1987, Richardson received national recognition when he won the U.S. Senior Amateur Championship at the age of 66, the event's third-oldest winner at the time.
Beyond his accolades as a player, Richardson also made a significant contribution to golf in Southern California. One of the founding members and driving forces in the design and construction of his home course, El Niguel Country Club, he laid claim to one club championship and lost another year in the finals to his son, Kemp.
While he passed away a year after his U.S. Senior Amateur win, Richardson's accomplishments and contributions were honored in 2006, when he was inducted into the Long Beach Golf Hall of Fame, joining his son, who was inducted two years' prior.