Swing Tip: Eyes on the Prize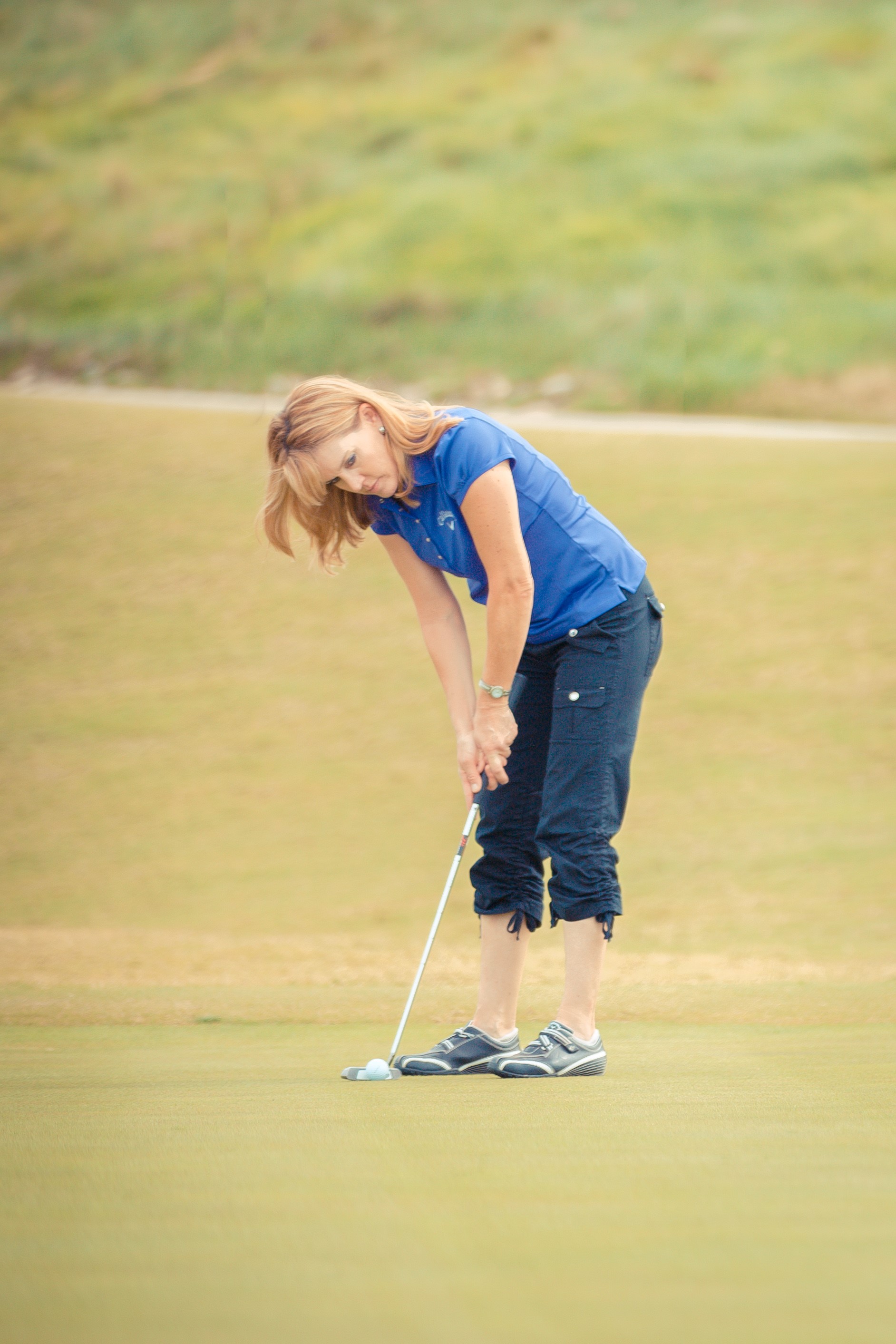 The short game, especially putting, requires a lot of attention on "feel". In other words, a player must have a general idea as to how the stroke will "feel" in order to get the ball to go the desired distance. Sometimes you can just look at the hole and know how far back you need to take your putter in order for the ball to go the required distance. Unfortunately, that does not happen as often as we would like. Enter: Practice.
A drill I have found to be particularly effective in helping me gauge distance more accurately is to make a number of practice putts while looking at the hole the entire time. (Obviously, this occurs during practice sessions and not on the golf course.) As you take the putter back, pay extra attention to what it feels like ... how far you take it back, the speed at which you make your stroke, how your hands feel, etc.
By looking at the hole throughout your entire stroke you will be able to put the visual together with the physical and your practice will be more effective.
The goal is for you to log enough practice time for you to have success with it out on the golf course. Ideally you will get to the point where you stand over the ball, turn your head to look at the hole, and then based on what you see and what you have learned through your practice sessions, you instinctively know how far back to take the putter in order for the ball to go the desired distance.
Once you feel this comfortable with your distance control, your confidence increases. If you don't make the putt you can expect to still leave the ball very close to the hole, which drastically increases your odds of a two-putt. And since you don't have to worry quite so much about your distance, you are freed up to pay more attention to your line while increasing your confidence over each putt.