SoCal Notables Contribute to U.S. Presidents Cup Victory
---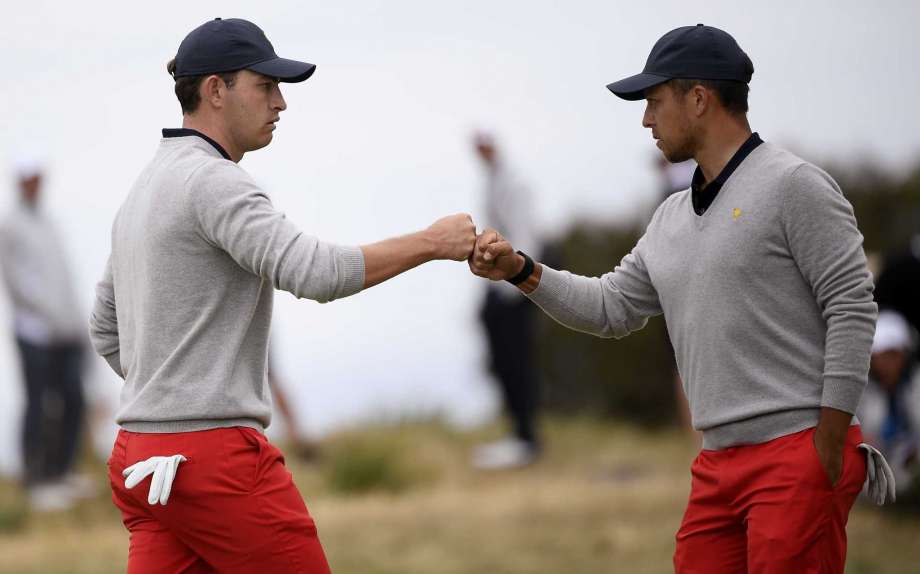 Two of SoCal's biggest names in golf, Xander Schauffele and Patrick Cantlay, paired up in their first ever Presidents Cup at Royal Melbourne GC in Australia for U.S. Team Captain, Tiger Woods.
After a sluggish start for the U.S. Team, it was Cantlay (Long Beach) and Schauffele (San Diego) picking up the team's first win on the 18th green of Thursday's Day 2 to help spark its rally. Having been paired up for all four Team Play sessions, the duo picked up another win during Friday afternoon's foursomes (2&1) over Cameron Smith and Sungjae Im to help narrow the gap against the International Team.
In Sunday's singles format, the U.S. needing 7.5 points to win the Presidents Cup, Schauffele and Cantlay each picked up critical points in their individual matches to help secure the cup for the U.S. Team.
The Cypress native himself, Tiger Woods, served as a Player Captain, going 3-0-0 in his matches as a player to lead the U.S. Team to its 11th victory out of 13 Presidents Cup events.
Read More
View More Posts →