SCGA Swing Tip: Walk Up For the Win!
By: - Mar 30, 2020
SCGA Rules Crew: Rule 6.1b(2) "We Played This Hole"
By: - Feb 24, 2020
SCGA Swing Tip: Swing Rotation
By: - May 07, 2018
2019 California Amateur Cup Matches
By: - Dec 01, 2017
Mike Ortega
By: - Nov 16, 2014
Nikki Gatch, PGA
By: - Nov 15, 2014
Bob Livingstone
By: - Nov 13, 2014
Fred MacFarlane
By: - Nov 13, 2014
SCGA Swing Tip - Increasing Club Head Speed
By: - Oct 01, 2013
SCGA TV
By: - Jun 30, 2013
Kevin Heaney
By: - Jun 28, 2013
SCGA Swing Tip: Practice vs. Warm-Up
By: - Apr 02, 2020
SCGA Swing Tip: Reading Your Lie
By: - Apr 02, 2020
SCGA Swing Tip: Controlling the Distance of Your Wedges
By: - Apr 02, 2020
SCGA Swing Tip: Maintaining Better Posture
By: - Mar 30, 2020
SCGA Swing Tip: Metronome Drill
By: - Mar 30, 2020
SCGA Swing Tip: Stay Connected on Chip Shots
By: - Mar 30, 2020
SCGA Swing Tip: Tee Takeaway
By: - Mar 30, 2020
SCGA Swing Tip: Two Tips for Proper Hand Path
By: - Mar 30, 2020
SCGA Swing Tip: Improve Contact with Irons
By: - Mar 30, 2020
SCGA Swing Tip: Change Path to Change Ball Flight
By: - Mar 30, 2020
SCGA Swing Tip: Ground Up Drill
By: - Mar 30, 2020
SCGA Swing Tip: Keys for Consistency
By: - Mar 30, 2020
SCGA Swing Tip: High & Soft Pitch Shot
By: - Mar 30, 2020
SCGA Swing Tip: Two Keys to Get Out of a Greenside Bunker
By: - Mar 30, 2020
SCGA Swing Tip: Using Bounce for Better Chip Shots
By: - Mar 30, 2020
SCGA Swing Tip: Single Swing Thought for Better Ball Striking
By: - Mar 30, 2020
Rules Crew: We Played This Hole
By: - Mar 30, 2020
FORE Mag: Sahith
By: - Mar 28, 2020
SCGA Updates Regarding COVID-19
By: - Mar 23, 2020
Ramoska
By: - Mar 22, 2020
Ashton
By: - Mar 20, 2020
Muttera
By: - Mar 20, 2020
Manning
By: - Mar 14, 2020
Catching Up with Natalie Gulbis
By: - Mar 13, 2020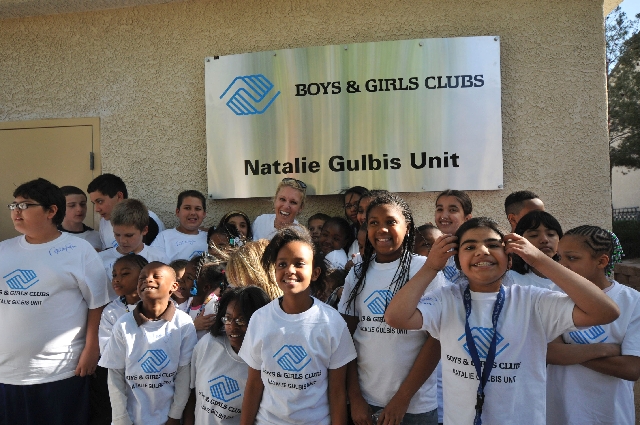 It's a bittersweet year for 19-year LPGA Veteran Natalie Gulbis who is retiring at the conclusion of the 2020 season. But she's feeling better than ever, with a confident swing and new clubs in her bag, she yearns to go out with a bang. As she preps for the West Coast swing, we sat down with Gulbis to talk retirement plans and why she's so excited to return to Hollywood for the HUGEL-Air Premia L.A. Open.
FORE Her: How's your game currently?
Gulbis: My game is good now, I'm excited. I got new clubs last week and they've been great. This is my final season on the LPGA so this is a fun year for me. It will also be emotional saying goodbye, but my priority is to play well and win a tournament before I leave.
You're retiring at the end of the year. What is your biggest takeaway from nearly two decades on the LPGA Tour?
Being a professional golfer superseded any expectation I thought it would be. I didn't know how incredible every stop around the world would be. It's not just about the golf. It's about interacting with the kids, signing their golf balls, supporting military families, traveling and learning about different cultures. All in all, I got to play golf for a living, and it doesn't get any better than that. It's been the greatest chapter of my life.
What off-course accomplishments are you most proud of?
Putting up my own Boys and Girls Club in Nevada. I could win 10 tournaments and it would not be as valuable as opening up that club in Nevada. It's been incredible starting companies and creating products with companies like Adidas. It's been amazing to be involved with my sponsors and partners. Every week, we play for a particular charity, so it's very special being able to raise millions of dollars for charities that my friends and family care about. I'm also on a presidential counsel with the U.S. Government for sports health fitness and nutrition. It's because of golf that I get to do that, I get to help at-risk youth, which has been very rewarding.
I was also never shy about wanting to support my family, so being financially secure has been very important to me.
What are you going to focus on after this final season?
I own a company that does women's golf retreats and consulting in the sports space, I will continue my work with the U.S. Government, getting women and young girls more active and more involved in sports. I want to continue to raise money and awareness for my Boys and Girls Club and Boys and Girls Clubs across the country and play a lot of golf! I want to remain involved in the game. I have great partners that I want to continue to work with. As I've been on Tour, golf takes up 80, maybe 90 percent of my life, so I have had a limited time to do other things because your focus is playing full time on Tour. This will allow me to do so much more.
**NOTE: While the HUGEL-AIR PREMIA LA Open is scheduled to conduct play in April, it is subject to change due to the COVID-19 virus.**
What makes you excited to have an exemption into the HUGEL-AIR PREMIA L.A. Open?
It was one of the first golf courses that I played when I turned professional. I grew up in Sacramento but when I moved to Los Angeles, Wilshire was one of the only courses that would let me practice and play. So fast forward all these years, it's nice to reconnect with all the members that were there in the beginning. It's the heartbeat of California, and because it's the LA Open at a place like Wilshire, it's no surprise why it's one of the best turnouts.
The spectating aspect is perfect. It's easy to walk and there's always fun events to enhance the experience for the viewers. It's a big supporter of military and first responders which I also appreciate. It's more than just a golf event. Being from California and living in SoCal for years, Los Angeles is special, so it's nice to be back.
Will you have friends and family coming out?
Yes absolutely! We have a house in Newport Beach and they all come out to watch.
Any memorable celebrity run-ins?
When we had our first party last year at the Roosevelt, and Mark Wahlberg did the opening. Chris McDonald and Chris Pratt were at the pro-am which was awesome. We had another event called "LPGA Goes Hollywood," and all the pros got to dress up and it was so much fun.
Do you notice a bigger turnout being able to piggyback off of a PGA Event like the Genesis Invitational?
Yes, any time you have a professional event in a city, it gets people excited about golf and they want to see more. For people who are unfamiliar, they don't know what to expect, so when they go to the Genesis and find that it's more of an event, rather than watching a single group of golfers all day, they want to go to more events.
Advice for new golfing spectators?
Do not bring a huge bag, you will be walking a lot. If you're coming to Wilshire CC for the first time, you can go to one spot and see a bunch of different spots at once. If you're looking to learn anything, I urge spectators to watch the players practice on the range and on the putting green.
COVID-19 Updates
By: - Mar 12, 2020
Gjertson Tournament Withdrawl Tournament Withdrawl Tournament Withdrawl
By: - Mar 11, 2020
P.J. Boatwright Jr. Intern
By: - Mar 11, 2020
Golf in the time of COVID-19
By: - Mar 11, 2020
Shepherd
By: - Mar 11, 2020
Griffiths Tournament Withdrawl
By: - Mar 10, 2020
Gutierrez Tournament Withdrawl Tournament Withdrawl
By: - Mar 10, 2020
George Tournament Withdrawl
By: - Mar 09, 2020
Baroni Tournament Withdrawl Tournament Withdrawl Tournament Withdrawl Tournament Withdrawl Tournamen
By: - Mar 09, 2020
How do I establish a Handicap Index?
By: - Mar 09, 2020
The USGA's Strategic Pivot Toward Facilities and Public Golf
By: - Mar 09, 2020
Kuperman Tournament Withdrawl Tournament Withdrawl Tournament Withdrawl
By: - Mar 09, 2020
Gordon
By: - Mar 08, 2020
Lindsey Tournament Withdrawl
By: - Mar 07, 2020
Lindsey Tournament Withdrawl
By: - Mar 07, 2020
Sparreboom Tournament Withdrawl
By: - Mar 07, 2020
Staley
By: - Mar 05, 2020
Doctor's Orders! with Coach Jentry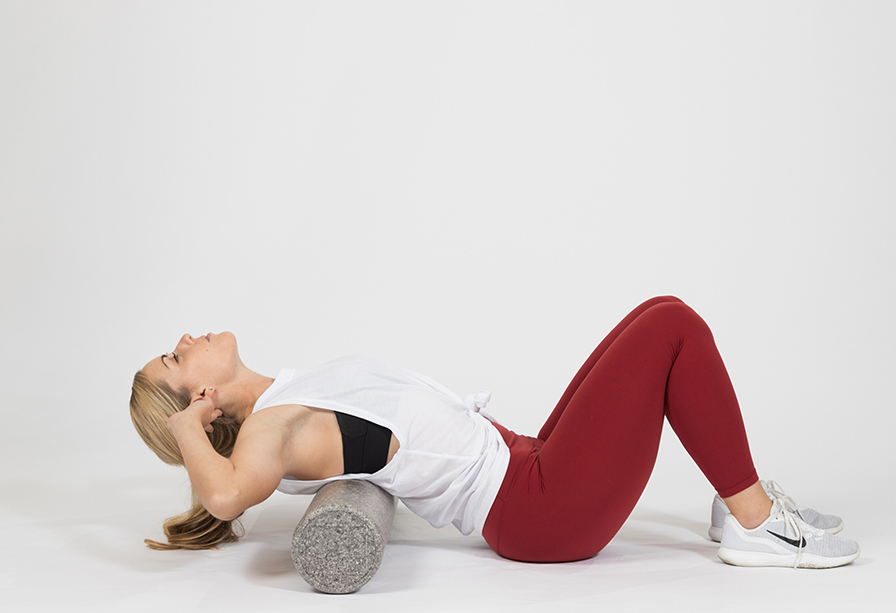 Madison came to me with a problem concerning lower back pain after playing 18 holes of golf. She said she would start to notice it towards the end of her round, and into the next day, she was very sore. This issue is very common, so I was able to prescribe a few basic remedies for the her:
1. First, we discussed the importance of a proper warm-up before teeing off. Madison began to implement more than just a couple stretches with her club, and incorporated a dynamic warm-up alongside some activation of key muscles with the use of a resistance band. By activating the muscles she needed for a strong swing, it set the tone for her round in the usage of those muscles throughout her round. As she did exercises as simple as walking lunges with a rotation, she was able to get a stretch, as well as activate her muscles all at the same time!
2. Next, we played together, so that I could watching her swing on the course, and look for possible limitations. It was easy to see that by the 10th hole or so, she stopped using her lower body as much in her swing. Without the use of her legs, her back was forced to compensate, and do more of the turning and loading that our lower body normally helps us with. This compensation, mixed with an improper warm-up was setting her up for back pain for sure!
3. Lastly, we implemented a solid post-round active recovery routine. In this system, she was able to implement some foam rolling, dynamic stretching, and active mobility movements to allow her muscles to relax and recover stronger for her next round. The idea was not to "Band-Aid" the problem with pain killers, but allow the muscles to learn how to become stronger approaching each round. This routine also included complete hydration, and nutrient packed foods that would help her body recover quicker. Specifically, she made sure to drink at least half her body weight in ounces of water. She ate a meal that was full of lean protein and leafy greens. On the course, she carried mixed nuts and dried fruit to help her feel energized.
After just a few weeks of applying these solutions, Madison saw dramatic improvement in her back pain. She also noticed that she had more energy overall outside of the golf course as well! Making health changes can be daunting, but the smallest steps to improvement often yield huge results. This is because our bodies crave good things, so when we apply even the simplest of things, the results are amazing!
Based out of Mission Viejo, Jentry is also known as "Coach X" in the social media world. She believes that health and strength are the "X-factor" to longevity and enjoyment in golf. She is also the National Director for Nike Golf Camps, and constantly looking for ways to grow the game. Learn more about Jentry's work at SouthCountyGolfAcademy.com. Want to be featured next? Email Madison!
Hudson
By: - Mar 03, 2020
Williams
By: - Mar 03, 2020
Gutierrez Tournament Withdrawl
By: - Mar 03, 2020
Swing Into Spring Charity Tournament
By: - Mar 02, 2020
Basmajian Tournament Withdrawl
By: - Mar 02, 2020
Tiny Putters
By: - Mar 02, 2020
Mickey Mouse Golf League
By: - Mar 02, 2020
Women on Course
By: - Mar 02, 2020
Balboa Park Men's GC
By: - Mar 02, 2020
Sepulveda Men's Club
By: - Mar 02, 2020
Golf Nations: New Club Contact Info Update!
By: - Mar 02, 2020
Garite
By: - Mar 02, 2020
Harling
By: - Feb 27, 2020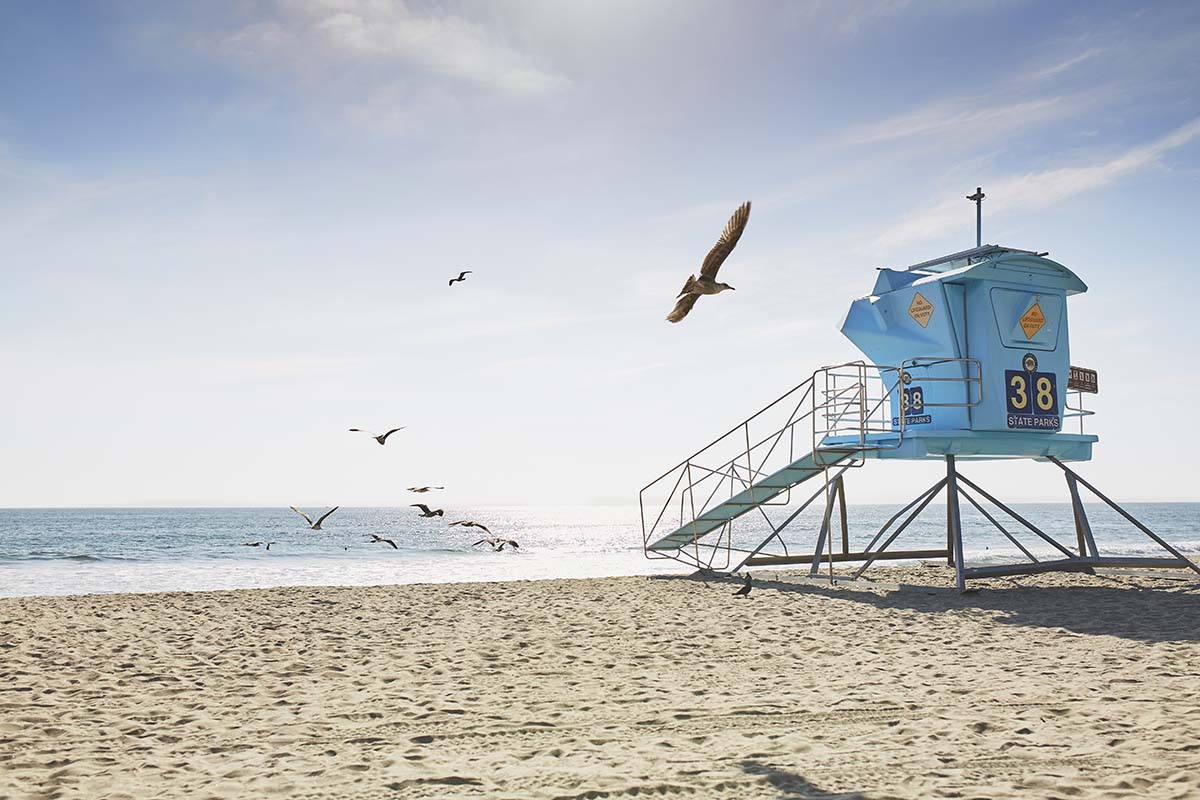 When planning a trip to Carlsbad, the number one challenge you face is packing all of the action in. Possibly the biggest surprise this beach town of 115,000 holds is that it offers as much excitement as a city ten times its size. And the perfect weather doesn't make choosing what to do any easier -- it feels as if everything is possible, everyday you're there.


Golf
What is not a surprise about Carlsbad is that it is a golf capital. People of all skill levels and all levels of interest come to Carlsbad to tee it up for fun, for work, or for money. And there is no shortage of courses to choose from, including courses where some of the top tournaments in the world have taken place.
The heavy hitters in the Carlsbad area include Aviara Golf Club, The Crossings, and Omni La Costa. There are countless others, but if you're limited on time, those are the big ones you should play. They each offer a different experience with different challenges that will certainly put your skills (and your patience) to the test. One hint: none of them are easy, so come prepared to put your expertise to the test.
However, if you are out in Carlsbad to play for fun, you will have no problem doing just that. There are some major players who have putted on this town's greens, but don't let that intimidate you -- your golf game is only as serious as you make it. So get out there and have some fun!
Still feeling a bit concerned about how ready you are to get out there on the course? Or are you on the other end of the spectrum as an advanced player looking to take your game to the next level? We have just the place for you: the Carlsbad Golf Center.
Carlsbad Golf Center
This golf mecca is your one-stop shop for all things golf. Whether you need to hit some drives on the range, practice your putting, get fitted for some new clubs, or get a lesson, all of that is here at Carlsbad Golf Center. The Golf Mart pro shop has all the equipment you could ever need for your game, and anything they don't have, they can order for you. And if you're in the market for some new clubs, Carlsbad Golf Center offers "the most extensive outdoor custom club fitting capability in Southern California."
Also housed on the Carlsbad Golf Center property is the Southern California Golf Academy, the only Golf Channel Academy in San Diego, and known as one of the best places to take lessons in the area. The team here will help you get your game on track, regardless of your skill level and have you feeling confident to go out on the course. They do this by incorporating into lessons technology used by PGA Tour pros.


Dine & Drink
There is much more to Carlsbad than what you'll find on the golf course, and that starts with the food. You may not come in with high expectations, given this is a small town, but Carlsbad is full of surprises, including how wonderful the dining options are.
The top restaurant on our list is Campfire. Head here to take your taste buds through an epic journey you won't forget. Expect the unexpected at Campfire because this place is so much more than its name suggests. There are no hot dogs cooked over fire served here and no baked beans, but there are some epic s'mores and eats that you've never had anywhere else.
(Pro tip: Order the broccoli. We guarantee it will be the hit of the table.)
If you're traveling with people who have a wide variety of tastes, then take all the stress out of finding something everyone will agree on by heading to Windmill Food Hall. From poke bowls to street tacos, from fried chicken to pho, all cuisine is covered here in a fun environment for all ages to enjoy. Head here on a Thursday night to enjoy some live music and a tasty cocktail from the bar.
When you wake up and have avocado toast on your mind (or any toast for that matter), head to Toast Gastrobrunch. This is the ultimate brunch spot that will cover all of your cravings, even ones you didn't know you had (including a duck benedict). And just wait until you see the drink menu -- that will really have you feeling like brunching all day long.


Sleep
With all the action happening in Carlsbad, laying your head down on a comfortable bed is going to feel great. And we've got a couple great places for you to count some sheep. New to town is Cassara Carlsbad, a Tapestry Collection Hotel by Hilton. If you happen to time your trip during the flower bloom, then Cassara is the place to stay. Right out your window you'll have views of the famous Flower Fields in all their glory. But even when the flowers aren't in season, this place offers a modern, laid-back place to call home.
Park Hyatt Aviara is a fabulous five-star option that has begun the process of becoming even more magnificent with its multi-million-dollar renovation. Summer of 2020 will see this resort with new restaurants, some serious face-lifts on the golf course, a new lobby entrance, and so much more. What was already a must-stay resort will, in the next few months, become a place you'll want to return to over and over.
Carlsbad is a beach town that goes far beyond surfing and the sun. With its close proximity to both L.A. and San Diego, Carlsbad makes for a fabulous stop on a SoCal trip.
Avison
By: - Feb 26, 2020
SCGA and American Golf Corporation (AGC) Announce Partnership
By: - Feb 25, 2020
SCGA Rules Crew: Rule 16.1 "Nearest Isn't Always the Nicest"
By: - Feb 24, 2020
SCGA Rules Crew: Rule 13.1c "Messy Green"
By: - Feb 24, 2020
SCGA Rules Crew: 18.3c (3) "Old Man Jenkins"
By: - Feb 24, 2020
SCGA Rules Crew: Rule 5.3a "Godfather Redux"
By: - Feb 24, 2020
henderson
By: - Feb 24, 2020
Egerton
By: - Feb 24, 2020
Redford
By: - Feb 23, 2020
Schinler Tournament Withdrawl
By: - Feb 22, 2020
Francis
By: - Feb 20, 2020
Schiffner
By: - Feb 19, 2020
Homa battles at Riviera
By: - Feb 18, 2020
Coordinator, Championships & Golf Operations
By: - Feb 14, 2020
Kallal
By: - Feb 14, 2020
marks Tournament Withdrawl
By: - Feb 13, 2020
Skapik
By: - Feb 13, 2020
Matt Lyons
By: - Feb 12, 2020