SCGA Swing Tip: Hit the Long Bunker Shot
By: - May 20, 2019
SCGA Swing Tip: Utilizing the Tee Box to Keep Tee Shots in Play
By: - May 15, 2019
SCGA Rules Crew: Rule 18.2a "Time's Up!"
By: - Apr 18, 2019
2019 California Amateur Cup Matches
By: - Dec 01, 2017
Mike Ortega
By: - Nov 16, 2014
Nikki Gatch, PGA
By: - Nov 15, 2014
Bob Livingstone
By: - Nov 13, 2014
Fred MacFarlane
By: - Nov 13, 2014
SCGA Swing Tip - Increasing Club Head Speed
By: - Oct 01, 2013
SCGA TV
By: - Jun 30, 2013
Kevin Heaney
By: - Jun 28, 2013
2020 ODS Match Play Championship
By: - Dec 05, 2019
Encino GC
By: - Dec 05, 2019
Navy GC (Destroyer)
By: - Dec 05, 2019
Morongo GC @ Tukwet Canyon (Legends)
By: - Dec 05, 2019
Soule Park GC
By: - Dec 05, 2019
Marriott's Shadow Ridge
By: - Dec 05, 2019
Skylinks GC
By: - Dec 05, 2019
PGA West GR (Nicklaus)
By: - Dec 05, 2019
River Ridge GC (Victoria Lakes)
By: - Dec 05, 2019
ODS: Griffith Park GC (Wilson)
By: - Dec 05, 2019
Twin Oaks GC
By: - Dec 05, 2019
Sandpiper GC
By: - Dec 05, 2019
Arroyo Trabuco
By: - Dec 05, 2019
Rio Hondo GC
By: - Dec 05, 2019
Balboa Park GC
By: - Dec 05, 2019
Classic Club
By: - Dec 05, 2019
Rams Hill GC
By: - Dec 05, 2019
Hansen Dam GC
By: - Dec 05, 2019
Goose Creek GC
By: - Dec 05, 2019
The Golf Club of California
By: - Dec 05, 2019
Tijeras Creek GC
By: - Dec 05, 2019
Oak Valley GC
By: - Dec 05, 2019
The S at Rancho Mirage
By: - Dec 05, 2019
Mesa Verde CC
By: - Dec 04, 2019
Old Ranch CC
By: - Dec 04, 2019
Pelican Hill GC(North)
By: - Dec 04, 2019
Yorba Linda CC
By: - Dec 04, 2019
The Saticoy Club
By: - Dec 04, 2019
2020 SCGA Championship Calendar
By: - Dec 04, 2019
FIELDS
By: - Dec 04, 2019
Harelson
By: - Dec 03, 2019
Giving Tuesday
By: - Dec 03, 2019
Assistant Director, Member Services & Office Operations
By: - Dec 02, 2019
Discounted Farmers Insurance Open Tickets
By: - Dec 02, 2019
2018 CIF State Girls High School Championship Recap
By: - Dec 02, 2019
Member Advantage - DO NOT OVERWRITE (Close in Options Tab)
By: - Dec 02, 2019
GHIN Outage
By: - Dec 02, 2019
December Deal 2019
By: - Dec 02, 2019
Kelly Tournament Withdrawl
By: - Dec 01, 2019
Hardin
By: - Dec 01, 2019
Hardin
By: - Dec 01, 2019
Lindgren
By: - Dec 01, 2019
Rennhack Tournament Withdrawl
By: - Nov 30, 2019
Smoke and Fire - Scga
By: - Nov 26, 2019
GHIN Blackout: Jan. 1-5
By: - Nov 26, 2019
2021 U.S. Women's Amateur Four-Ball Championship
By: - Nov 26, 2019
The Gleneagles - Scga
By: - Nov 26, 2019
Bradford
By: - Nov 25, 2019
Santa Ynez Valley Golf Championship
By: - Nov 25, 2019
2020 RSM Amateur
By: - Nov 21, 2019
Ruffalo
By: - Nov 21, 2019
Collier
By: - Nov 20, 2019
Juckes
By: - Nov 19, 2019
Engesser
By: - Nov 19, 2019
Schoemann
By: - Nov 18, 2019
Hackert
By: - Nov 17, 2019
Morgan
By: - Nov 16, 2019
Gardner
By: - Nov 15, 2019
Balingit
By: - Nov 15, 2019
Greenamyer
By: - Nov 15, 2019
Holiday Giveaway
By: - Nov 15, 2019
2018 California Senior Amateur Championship Recap
By: - Nov 13, 2019
Middlemiss
By: - Nov 12, 2019
Socal Ballstrikerz - Scga
By: - Nov 12, 2019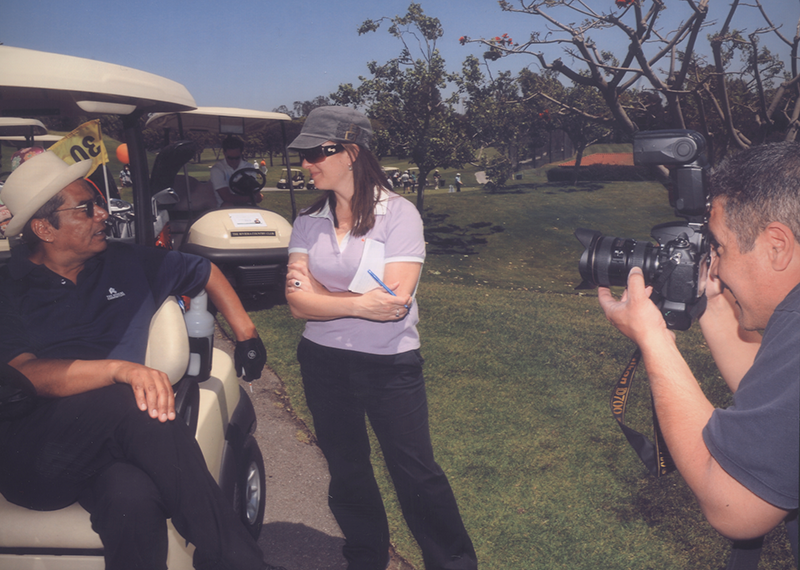 Thanksgiving is a perfect time to reflect on all the things we're grateful for, including this amazing sport.
I'm grateful for golf. Let me count the ways...
I'm grateful golf has given me another circle of friends and colleagues. My start in golf didn't come growing up in Colorado. I was exposed to countless sports but not golf.
I'm grateful I was introduced to the game during my first professional job as a reporter at the Hobbs News-Sun in New Mexico. No offense to the fine people of that small city in the middle of nowhere, but there wasn't much to do there. I started playing as a 22-year-old at the advice of the executive editor.
I'm grateful for the rates of $4 to play 18 holes at Ocotillo GC after 4 p.m. on weekdays and $5 rounds after 5 p.m. on weekends. If it wasn't affordable, I might not have started.
I'm grateful that I was assigned to be a newspaper golf columnist in Los Angeles. It opened up a whole new world to me. I was lucky enough to cover so many cool events, from high school to college to professional, including 10 consecutive years of the PGA Tour event, the Genesis Invitational, at Riviera CC. What an office, complete with sunshine (and often rain in February). I'm grateful that was a good walk not spoiled and I could always get my 10,000 steps done watching the world's best golfers. I'm grateful for being inside the ropes, since I'm 5-foot-2.
I'm grateful for my 96-year-old friend Betty Bowler, the outgoing, fun former golfer who is a member at Woodland Hills CC. I met her because she's the historian there. I've been to her house for coffee - a friendship that extends beyond the club.
I'm grateful I was able to cover the Masters, an opportunity made possible by colleagues who turned friends, many of whom were at my wedding.
I'm grateful I've covered four U.S. Opens, too. Walking Pebble Beach, mercy.
I'm grateful for playing with all my friends and those who accept that I never play the 10th hole because I'm busy eating the snack I got at the turn.
I'm grateful to have played golf with the late Glen Campbell and Dodger great Fernando Valenzuela.
I'm grateful I've had many conversations about golf with professional athletes of other sports, including Mike Trout. Watching the MVP get excited recounting his first hole-in-one was pretty cool.
I'm grateful to write about golf and the many interesting people who play the game. I'm grateful to YOU for reading, and I'm grateful to be part of this amazing space where incredible women read and tell stories.
What makes you grateful for golf? Email us at mlomas@scga.org and share your story!
Garcia
By: - Nov 12, 2019
Andrade
By: - Nov 09, 2019
LA Girls' Day on a Budget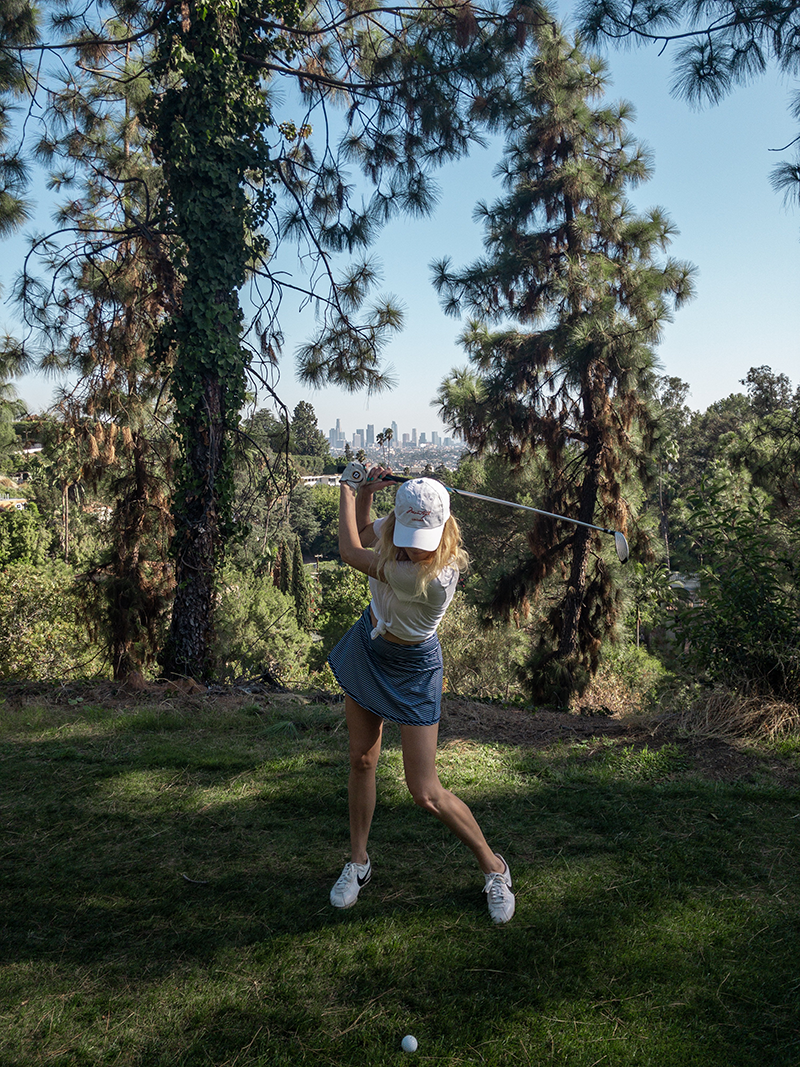 Few things can lift up your spirits quite like a girl's day. Especially when that day doesn't force you to dig deep into your pockets. If it's time for you to round up your friends for another girl's day and you're fresh out of ideas, look no further.
Say "goodbye" to the typical day at the spa, a trip to the movies, a day spent inside the mall, and say "hello" to a girl's day filled with outdoor fun and for a minimal amount of money. Grab your golf clubs, hiking boots, curiosity and an appetite and head to Griffith Park. Here you'll find all you need for a girl's day that is sure to be your best one yet.
1. Drive your way through Roosevelt GC
Perched right under the Griffith Observatory sits this stunning golf course with some of the best views in the city. Don't worry about stuffy country club rules and steep VIP prices. Here at Roosevelt Golf Course you'll find a welcoming public 9-hole course where a round of golf on its rolling hills will set you back just $16.
Keep your eyes out for the photo-ops while playing to get some great pictures of you and the girls swinging it in style with the L.A. city skyline behind, and the Griffith Observatory above.
Finish up your round at the course's newly-designed and oh-so-charming eatery, Franklin's Cafe for some top-notch snacks and sandwiches to fuel the rest of your day.
2. Walk it out in Griffith Park
Griffith Park is one of the hottest hiking destinations in L.A., and with one visit there, you'll quickly see why. This park boasts over 4,000+ acres of fun to roam making it nearly 5 times as large as Central Park. There are over 70 miles of hiking trails here above the city offering something for every level of hiker.
Whatever you and your girls are feeling in terms of intensity, you'll find at Griffith Park. Just expect to find plenty of other fellow hikers unless you opt for an off-the-beaten-track trail.
3. See the stars at Griffith Observatory
Time your hike so that you can spend some time at the Griffith Observatory. Peruse the observatory's interior where your mind will be expanded to wonder how you it's possible so much exists in the skies above you. Post-sunset head outside for your chance to glance at the sparkling night sky via one of the observatory's high-powered telescopes.
4. Wet your appetite at Little Dom's
Nearby Hillhurst Ave. of Los Feliz is a hot spot for foodies, and this little Italian restaurant will have you feeling like you're in an episode of The Sopranos, minus all the mobsters and blood. Chances are good you'll see a celeb or two. My first time eating here was just a week after I'd moved to this magical city, and the second my all-time favorite celebrity Jon Hamm walked in the door, Little Dom's became my new go-to restaurant. Sharing is caring here at Little Dom's, as the menu is full of items worth tasting. Or if you'd rather keep your food to yourself, head there on Monday for the eatery's famous $18 three-course Monday Night Supper.
For under $50 you've got yourself an adventurous girl's day that covers quite a lot of ground, both literally and figuratively.
Sheldon Sommer
By: - Nov 05, 2019
Dave Hess
By: - Nov 05, 2019
Tony Hanggie
By: - Nov 05, 2019
Diane Beckman
By: - Nov 05, 2019
Stephen Asaki
By: - Nov 05, 2019
Clement
By: - Nov 05, 2019
Garrett Evert
By: - Nov 05, 2019
Harbin
By: - Nov 05, 2019
Muni He Secures LPGA Card
By: - Nov 04, 2019
Linares Tournament Withdrawl Tournament Withdrawl
By: - Nov 03, 2019
Wells Tournament Withdrawl
By: - Nov 03, 2019
Simonson Tournament Withdrawl
By: - Nov 01, 2019
Kahel Golf Club - Scga
By: - Nov 01, 2019
Ullery
By: - Nov 01, 2019