LPGA-USGA Girls Golf: Developing Self-Confidence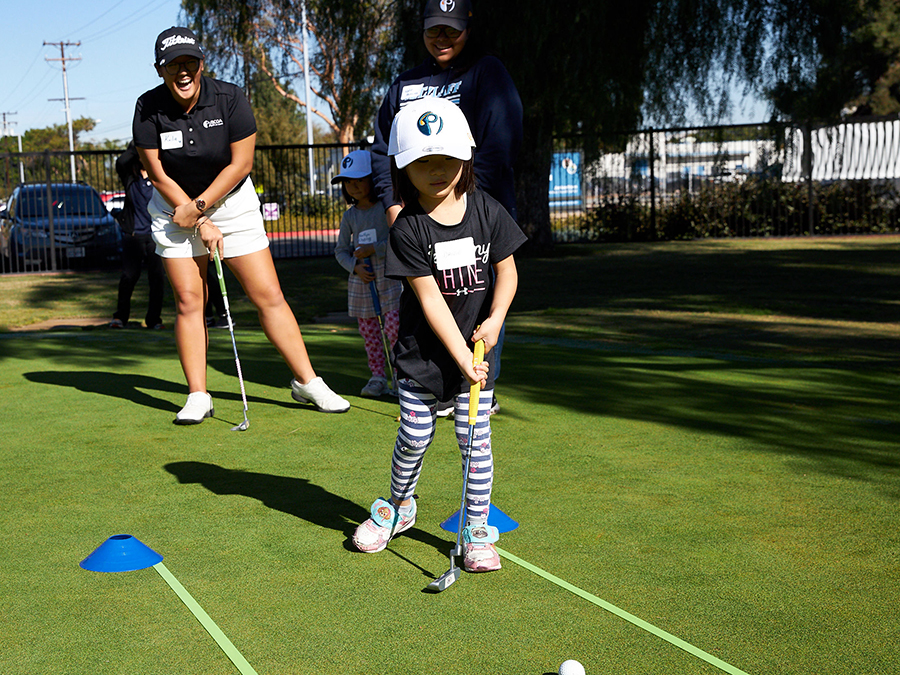 "Men are handed the world," said Juliette, regarding her enthusiasm for the chapter. "If we give girls that extra push, and get them working on themselves and their vision, I think they will have a strong impact on this community."
Getting more girls on the course can be easier said than done, but the SCGA Junior Golf Foundation launched the LPGA-USGA Girls Golf of Southeast LA chapter to accomplish just that. With over 100 girls participating in the first six months, the chapter has been able to find fun ways to engage with girls both on and beyond the course to get them golfing.
The program is uniquely led by a Girls Leadership Team, headed up by recent high school graduate Juliette Ruaux.
"Men are handed the world," said Juliette, regarding her enthusiasm for the chapter. "If we give girls that extra push, and get them working on themselves and their vision, I think they will have a strong impact on this community."
Juliette is an SCGA Junior scholar and will be attending Occidental College in the fall where she will compete on the women's golf team. Juliette also loves the fact that golf brings girls together and creates friendships.
"It's all about connecting with everyone," she said. "It's important to know that you don't have to be at the top of the game to play, or especially to come here and participate in our activities. This is a safe outlet to make new friends and have fun without the pressure of practicing all the time."
Girls Golf of Southeast LA hosts monthly outings that always include a social aspect as well as a golf activity.
"It's important that we make golf fun for these girls by creating opportunities for them to enjoy themselves and make friends off the course, too," said site director Jennifer Seislove.
The activities are always free to attend and open to girls of all ages and experience levels. Off-course activities have included creating vision boards, a positive body image and self-confidence course and a college night. Scholars and mentors play a huge role in the monthly events. Scholar alumna Samantha Rocha led the self-confidence session and scholars from Harvard, Cal Baptist University and Whittier College, among others, were on site to lend their advice to their younger counterparts at college night.
"We're focused on giving our girls role models who understand them," Seislove said. "It's important to have someone to look up to on and off the course."
LPGA-USGA Girls Golf is the only national junior golf program that specializes in providing girl-friendly environments for juniors to learn the game of golf. By making the game fun, girls learn more than just stance and swing, they learn valuable life skill like confidence and perseverance.
The Foundation isn't stopping here though and plans to introduce even more girls to the game of golf through an additional chapter in the San Fernando Valley.
There are always opportunities for you or your club to get involved with girls golf programming. From volunteering at an event to hosting girls at your club for an outing, if you'd like to learn more about how you can help inspire the next generation, please email Jennifer Seislove.