Trade Golf Shoes for Snowshoes This Winter at Edgewood Tahoe Resort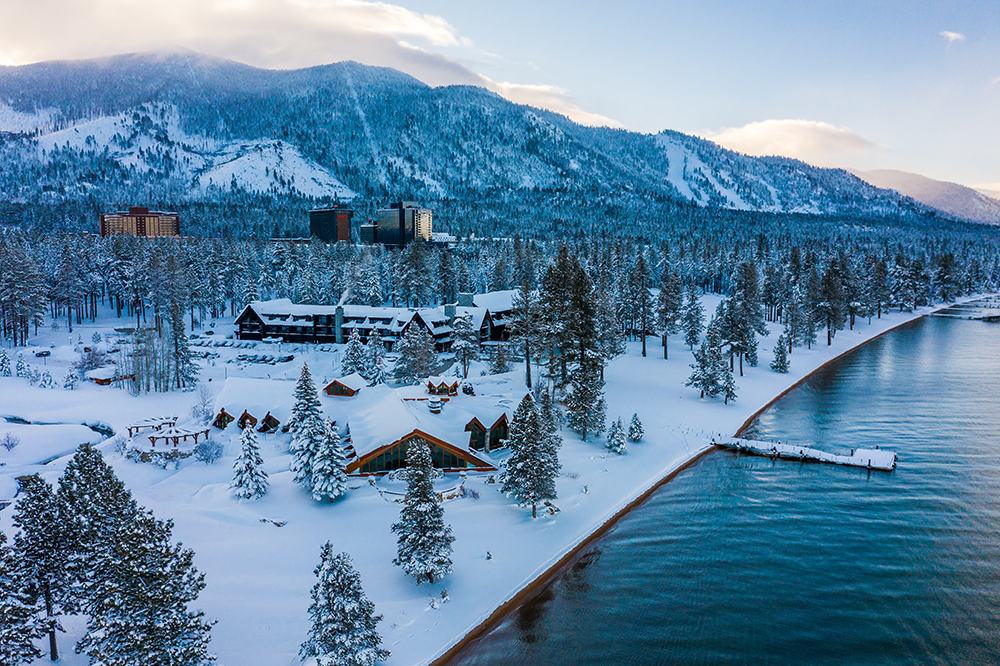 If you're looking for a great winter getaway, we've got just the thing for you.
Edgewood Tahoe Resort is a property you likely know for its stunning lakeside golf course, where golfers from all over come to play a round. However, there is much more to this place than it's golf (though we highly suggest you get out there during the season because the course is a must-play).
For one, you've got incredible views. Edgewood is set right on the shores of Lake Tahoe with the towering Sierra Nevadas across the way. You will have nothing short of epic sunrises and sunsets while here.
Another thing you'll love is the spa. This Forbes Travel Guide 4-Star rated spa is the ideal place to head for some serious r&r amidst all the 2020 stress that is running rampant. Enjoy treatments such as the Earth Connection Ritual that uses smoky quartz and a mix of essential oils to heal any stress your body may be carrying, or the Warming CBD Massage that uses CBD oil to help get rid of pain and inflammation. The menu at Edgewood Spa is quite extensive, and choosing which treatment to treat yourself to is going to be a tough decision.
The food is another thing to fall in love here, with options to cover your every need. From a coffee bar to a casual lunch spot to a fine-dining experience any everything in between, the food at Edgewood Tahoe is sure to be one of your favorite parts of your visit.
And we can't forget about the drinks. This winter, Edgewood has partnered with everyone's favorite champagne, Veuve Clicquot for a special (complimentary!) experience. The Snowshoe to the Champagne Chalet takes you through a snowshoeing adventure on the Edgewood golf course, on perfectly groomed trails where you'll have the chance to experience the golf course in a much different way. The best part? The snowshoe excursion leads you to the Champagne Chalet. Here you'll find a custom Veuve hut where you can sit and enjoy a celebratory glass of champagne (or two) before heading back to the resort.
Once back at Edgewood, you can enjoy the ice skating rink featuring a mobile Veuve bar and watch the sun go down behind those perfectly picturesque mountains while toasting to treating yourself to this oh-so-needed vacation.
Winter has never looked as good as it will this year at Edgewood Tahoe Resort.