SCGA Swing Tip: Slice No More
By: - Jun 02, 2022
Opposition to Assembly Bill 1910
By: - Apr 20, 2022
SCGA Swing Tip: One-Piece Takeaway to Start the Swing
By: - Apr 18, 2022
CGCOA Golf is Good Ambassador Program
By: - Mar 17, 2021
FORE - Public Affairs
By: - Mar 16, 2021
Zack Moran
By: - Oct 15, 2020
Huy Dang
By: - Oct 15, 2020
Mike Ortega
By: - Oct 13, 2020
Nikki Gatch, PGA
By: - Oct 12, 2020
SCGA Swing Tip: Leapfrog Chipping Drill
By: - Apr 06, 2020
SCGA Rules Crew: Rule 13.1c "Messy Green"
By: - Feb 24, 2020
Bob Thomas Communications Internship
By: - Feb 10, 2020
SCGA Swing Tip: Swing Rotation
By: - May 07, 2018
2021 California Amateur Cup Matches
By: - Dec 01, 2017
SCGA Swing Tip: Hitting Downhill Shots
By: - Aug 29, 2017
Hollywood Swings and Misses - Happy Gilmore
By: - Apr 17, 2017
California Senior Amateur Championship
By: - Nov 01, 2016
SCGA Swing Tip - Increasing Club Head Speed
By: - Oct 01, 2013
Live Scoring
By: - Jun 30, 2013
Kevin Heaney
By: - Jun 28, 2013
Troy Mullins
By: - Aug 08, 2022
Member Advantage - DO NOT CHANGE
By: - Aug 08, 2022
Brea Senior Golf Club
By: - Aug 05, 2022
Brea Senior Golf Club
By: - Aug 05, 2022
SCGA Am
By: - Aug 04, 2022
SCGA Women's Am
By: - Aug 03, 2022
August Deal 2022
By: - Aug 02, 2022
Enderwood-Singh
By: - Jul 31, 2022
Enderwood-Singh
By: - Jul 31, 2022
Inside MNML Golf's Trade it Forward Program, Supporting Juniors
By: - Jul 29, 2022
2021 Cal Women's Am Recap
By: - Jul 28, 2022
2022 Southern California Women's Golf Summit
By: - Jul 27, 2022
Hinojos
By: - Jul 27, 2022
Conner
By: - Jul 26, 2022
Tina Mickelson, PGA
By: - Jul 26, 2022
Geoff Shackelford
By: - Jul 26, 2022
Michelle Johnson
By: - Jul 25, 2022
Alexis Eader
By: - Jul 25, 2022
tattersall
By: - Jul 22, 2022
Harutunian
By: - Jul 22, 2022
WATER, WATER, AND MORE WATER
By: - Jul 21, 2022
Livesay Tournament Withdrawl
By: - Jul 20, 2022
Dr. Cole Thompson, USGA
By: - Jul 20, 2022
Top 5 Girls' Golf Trip Destinations This Summer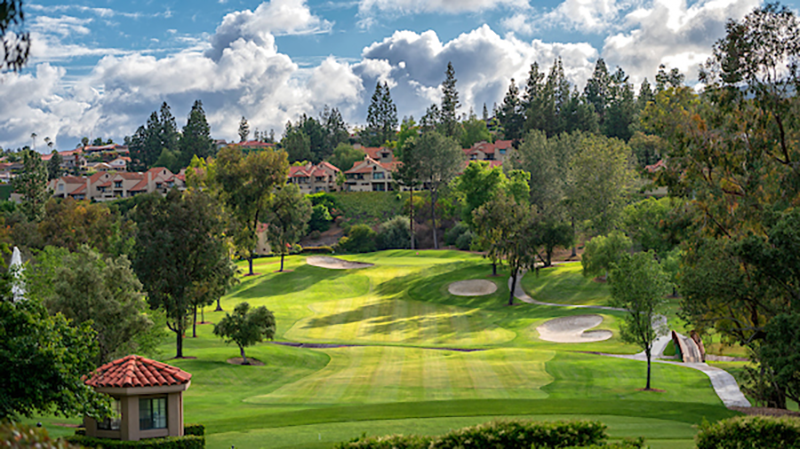 A girls' trip is a good idea any time of the year, but when summer rolls around it means one specific kind of vacay that is, in our opinion, the best kind: a girls' golf trip. There is no shortage of fabulous courses to play across the country, which makes choosing the right one for a girls' trip the ultimate challenge. However, we've made things easier for you by narrowing the options down to the top five spots we think a girls' golf trip will give you and your friends the summer experience you're looking for.
Royal Ka'anapali Course and Ka'anapali Kai Course | Maui, HI
One of the best beaches in America and a fabulous Trent Jones Senior golf course to add to your list? Sounds too good to be true, but it's not. That's exactly what you'll get when you head to Ka'anapali, Maui. This three-mile stretch of beach is home to both the Royal Ka'anapali Course and the Ka'anapali Kai Course as well as a variety of different accommodations ranging from oceanfront resorts to private lanais and everything in between. In addition to the golfing and beaching, the area offers boutiques, restaurants and bars all within walking distance so you and your girls can explore whatever strikes your fancy. Learn more about the golf courses here and here, and accommodations here.
Mountain Shadows Resort | Scottsdale, AZ
Scottsdale is known for its fabulous golf courses and resorts, but for a girls' trip, you deserve the best of the best, which in Scottsdale means Mountain Shadows. This luxurious boutique resort is iconic and provides you with the perfect environment for a peaceful yet fun getaway from everyday life. The course here is perfect for beginners or for the ladies who aren't looking to spend all day out on the course. The Short Course is touted as one of the best par-3 courses in the country, which is perfect for a quick game when the weather gets warm. Learn more about the resort and golf course here.
Rancho Bernardo Inn | San Diego, CA
If you're looking to stay close to home and want a stellar golf course to enjoy with your girlfriends, then look no further than San Diego's Rancho Bernardo Inn. The grounds of this Inn and its golf course are some of the lushest you'll ever set your eyes on. Plus, we love that they have a Women's Golf Club that's been running for 53 years and invites women to partake in weekly play days on the Championship course. Off the greens, you'll love the serenity that the resort offers and the amenities that include a luxurious spa, great food and stunning grounds to walk and soak up the beauty of nature. Learn more about the resort and course here.
Edgewood Tahoe | Lake Tahoe, CA
This public golf course is touted as one of the best in the country, and some of the top names in the game have played this course. It feels almost like a right of passage to play at the Edgewood Tahoe GC. Make it fun by bringing your girlfriends along to enjoy the challenging yet fun course that has stunning views of Lake Tahoe and the peaks of the Sierra. And after the game, enjoy the luxury of the resort from the comfort of your room, the space and the delicious dining options. Learn more about the resort and course here.
The Ritz-Carlton Reynolds, Lake Oconee | Greensboro, GA
This area of Georgia is a top golf destination that has five world-class golf courses. Just outside of Atlanta, it's a respite from the busyness of the city. Each golf course here offers different challenges and different fun experiences to have with your girlfriends. And when it comes to looking for a place to call home base, look no further than the Ritz-Carlton Reynolds, Lake Oconee. Here you'll enjoy access to all the water fun including wakeboarding, boating, water skiing, swimming as well as golf instruction, a spa, dining and more. The lakeside views aren't bad, either. Learn more about the resort and courses here.
5 Reasons You Should Get Fitted for Golf Clubs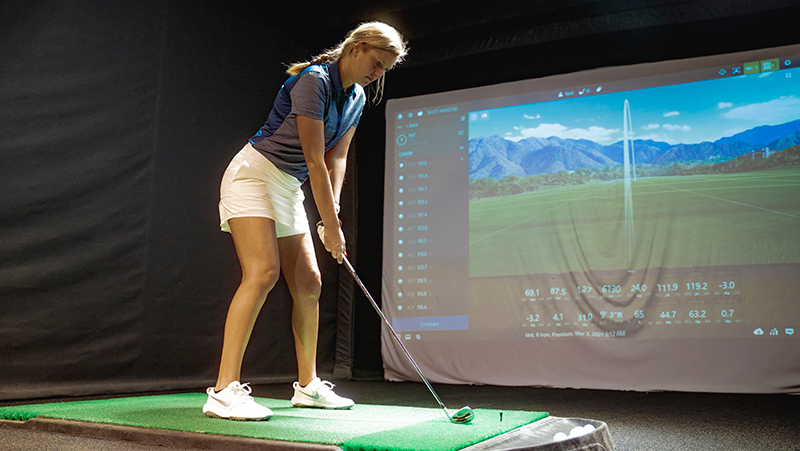 Club fitting might seem like an extra investment that you don't need, but what I've discovered is that if I had gotten fitted early on in my golf journey, I would have spent less money in the long run.
Prior to getting fitted, I bought a used set of Callaway clubs. They were great for about a year but as my swing improved, I felt like I didn't have the clubs I needed. I realized I was adding clubs to my bag, trying to bridge the gap of distances between my irons and woods. Before I knew it, I had a mixed bag of several different kinds of golf clubs, although I felt I had put together a decent set after four years. Then one day after a round of golf, I walked out of the clubhouse to a missing bag. My clubs had been stolen.
Instead of piecing together an entirely new bag of clubs, I decided I teamed up with my friends at The Golf Bar in San Diego, who is a Callaway retailer, and had an official fitting done. I wanted to use this as an opportunity to get my clubs right, and I learned so much during my fitting. Each club is unique in serving a purpose, making sure my lie angles and shafts were right for my unique swing.
Reflecting on the experience, here's why you should get fitted, regardless of where you're at with your game:
Every golfer and golf swing are different. You want to make sure your clubs are fitting to your swing.

You'll learn a lot about your swing during your fitting, like how certain specifications for different clubs influence ball flight. Having a golf professional alongside you to analyze your swing and identify the right clubs for you eliminates all of the guesswork.
Each club is created with a purpose of distance adjustment. Finding the clubs that fit your approach or style is key.
Getting the right fairway woods will maximize your long game. This will bridge the gap between your woods and irons so you can cover all yardages and improve distance control.
Your new clubs will fit your skill set with room for growth as your golf game continues to improve.
Overall, you'll play better golf. I went with Callaway because they are a great company with about 10 retail lines of clubs, and they cater well to the female golfer. However, being fitted is about personalization what will work best for you. If you're in the San Diego area, consider heading over to The Golf Bar for a proper fitting. SCGA Members are also eligible for a discount on club fitting and a swing evaluation through GOLFTEC, which features several locations throughout the Southland.
I've noticed a huge difference ever since I've been fitted, and you will too!
How Aliea Clark Balances the Ultimate Student-Athlete Challenge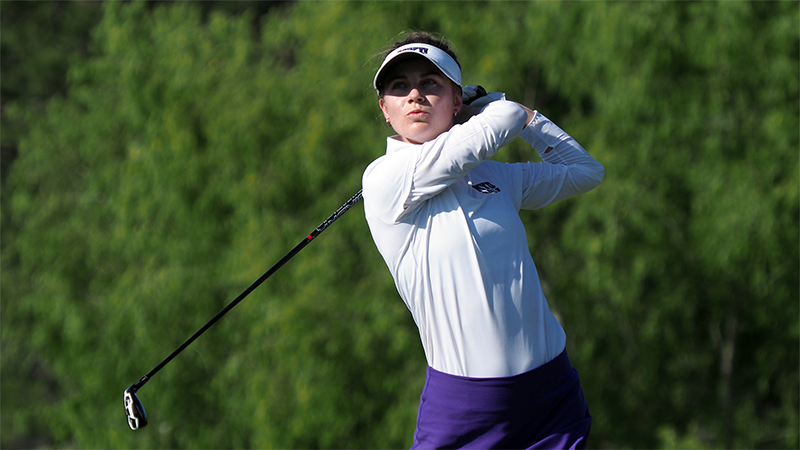 Aliea Clark will play in the SCGA Women's Amateur Championship in August at San Diego CC, her first golf tournament of the summer.
Clark, who is from Carlsbad, ironically has never played there, so she's thrilled. It's also a significant event to her because she still uses the towel she got from the inaugural event in 2015 on her bag.
"It was at L.A. Country Club, and it was the first time I ever played LACC," Clark said. "I absolutely love Los Angeles and playing in that tournament was the first time I'd been in the city and I remember walking around the UCLA campus with my mom. It was a really special event and the first time Southern California had a women's amateur. It felt cool to be part of such an awesome event at a beautiful golf course."
The 26-year-old Clark, a UCLA graduate, is working on her accomplished career post-golf while still playing competitively. She's in a three-year double masters program at NYU and even played golf there for a semester. Now she's about to start her third year of the program. The first year was all business classes, her second year all film school and the final year will be private equity finance and television writing.
Though, she hasn't forgotten about golf, something she's excited about again.
Last September, she played in the U.S. Women's Mid-Amateur and nearly won, falling in the final match, 5 & 4. It was an experience that ignited her golf passion again.
"I knew a career in competitive golf was not for me but I always loved the sport," Clark said. "I learned later that I was built to be a mid-amateur player. I played in my first mid-am this past year and had an absolute ball. I hadn't touched a club in two and a half years since I graduated. Obviously, I practiced for the event."
Clark played 10 rounds in eight days and while she said she was disappointed her body gave out on her on the last day, she was happy, too.
"It was really cool to play so well in my first event after years of not playing," Clark said.
She now works at McKinsey & Company, a consulting firm in the Atlanta office, for the summer. She's got a full-time gig there lined up for after graduation, too.
"I love having a career and being able to participate in sports and give back to the sport and encourage other women to play in a way that's not competing professionally," Clark said.
Part of Clark's heart will always be in California, and she'd loved to play in the U.S. Women's Amateur at Bel-Air CC next year. She used to play Bel-Air CC every Friday as a member of the Bruins golf team.
"It's my absolute utter goal, God willing," Clark said. "That would be super fun to be back at our old stomping grounds. It's my current golf dream."
While in her undergraduate years, she also played at Brentwood CC on Tuesday mornings with Pam Shriver and Gail Katz while her team played in the afternoon. Even though she had to practice at a different time because of her class schedule, she loved having Shriver and Katz as mentors.
"Playing with those incredible women who had awesome careers but enjoyed being competitive at a sport like golf, I was like, 'this is my dream,'" Clark said. "That's what I want my life to be like too."
Clark's summer schedule is packed with work and golf. In addition to playing the SCGA Women's Amateur in a couple weeks, she'll also compete in the U.S. Women's Amateur Championship at Chambers Bay GC later on in August.
She'll have that SCGA Women's Amateur gray towel on her bag for good measure.
Sophia Martinez
By: - Jul 18, 2022
Kantor
By: - Jul 17, 2022
Kantor
By: - Jul 17, 2022
Gonzales
By: - Jul 12, 2022
Holtermann
By: - Jul 12, 2022
Appleton
By: - Jul 09, 2022
SOUTHERN CALIFORNIA GOLF & WATER SUMMIT AUGUST 18 – LOS SERRANOS GC, CHINO HILLS
By: - Jul 08, 2022
Thomas
By: - Jul 07, 2022
Deven Upadhyay, Metropolitan Water District of Southern California
By: - Jul 07, 2022
Dr. Bryan Unruh, University of Florida
By: - Jul 07, 2022
Dr. Matteo Serena, USGA
By: - Jul 07, 2022
Josh Heptig, San Luis Obispo County Parks & Recreation
By: - Jul 07, 2022
Brian Whitlark, USGA
By: - Jul 07, 2022
Matthew Muhlenbruch, Hillcrest Country Club
By: - Jul 07, 2022
Justin Mandon, Pasatiempo Golf Club
By: - Jul 07, 2022
Water Summit About
By: - Jul 06, 2022
Water SUmmit Agenda
By: - Jul 06, 2022
Water Summit Home
By: - Jul 06, 2022
Greenstein
By: - Jul 05, 2022
Lockwood
By: - Jul 03, 2022
NOAH WOOLSEY ADDS NAME TO LONG LIST OF CALIFORNIA LEGENDS
By: - Jul 02, 2022
Michael
By: - Jul 01, 2022
Michael
By: - Jul 01, 2022
Krista Guerrero, Metropolitan Water District
By: - Jun 29, 2022
Drought: It's Worse Than 2016, But What Does That Mean?
By: - Jun 29, 2022
Nelson
By: - Jun 29, 2022
Cherneck
By: - Jun 26, 2022
Stephens
By: - Jun 26, 2022
Tsujmoto
By: - Jun 25, 2022
Parker Cohn, Performance Resource Management
By: - Jun 23, 2022
SCGA Junior Featured in Title IX Documentary
By: - Jun 23, 2022
Lyerly
By: - Jun 21, 2022
how do i ask my doctor for cialis Tournament Withdrawl
By: - Jun 20, 2022
Gornick
By: - Jun 20, 2022
Gibbons
By: - Jun 17, 2022
Silveria
By: - Jun 16, 2022
Leitgeb
By: - Jun 16, 2022
DROUGHT
By: - Jun 13, 2022
Anna Davis Prepares for Busy Summer After ANWA Win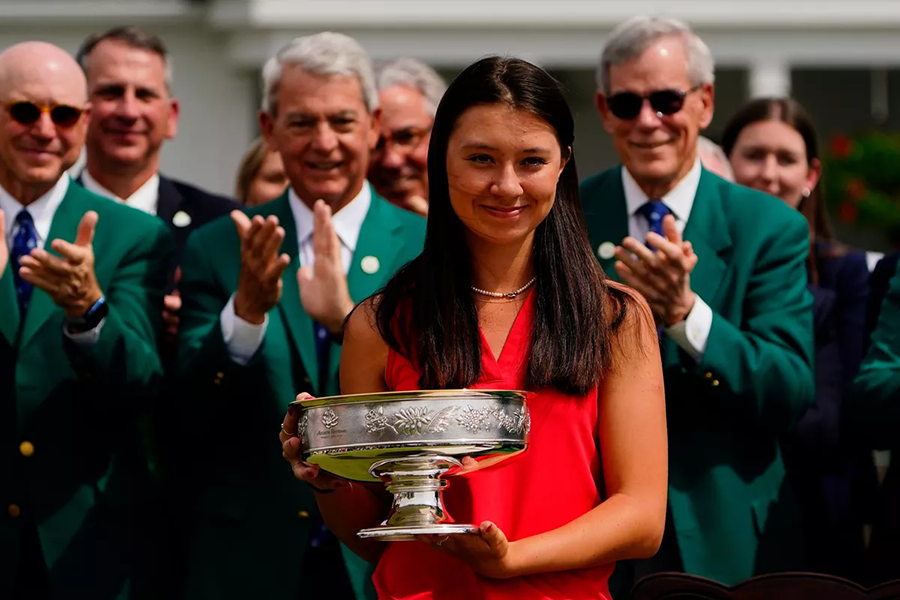 When Anna Davis won the Augusta National Women's Amateur recently, she put her name on the golf map. Even Tiger Woods tweeted about her win.
Now the 16-year-old Davis loves all the attention that's come with it. She'll be on big stages with a summer schedule that includes three LPGA majors.
"It's so cool. I walk around in public and usually someone will recognize me - ''oh my God, you won the women's amateur at Augusta,'" and I"m like yeah," Davis said. "It's fun."
So is golf.
Davis went to Augusta for the first time, played a practice round and won the event with a final-round 72.
"I've always been like that. It's kind of an advantage where you don't see the course and then you're not overthinking it, and just going out there and playing," Davis said. "That was my thought process."
Davis, who doesn't even have her driver's license yet, is embracing the pressure and expectation that comes with teeing it up at events now.
"Even going into ANWA, I knew I was an underdog," Davis said. "My main goal was to go have fun and make the cut. Going into the last day I wasn't as nervous because I knew I was the underdog. I knew the attention wasn't on me and I could go play. That's changed now. There's more expectation. It doesn't really bother me. It's kind of cool. It's fun getting all the attention."
She's been so busy playing golf tournaments around the country that she didn't even have time for a Sweet 16 bash or birthday dinner in March. But the Chairman's Dinner at Augusta sufficed. She had a crab appetizer, steak, fish and potatoes along with Crème Brûlée for dessert.
"I ate every last bite of food," Davis said. "It was so good."
Everything is better at Augusta.
"I have the feeling we'll look back and go 'Wow, that was really important,'" Bill Davis, Anna's dad, said. "Just being associated with Augusta. For a long time, she'll be associated with Augusta National. As the event goes on, they're going to say Anna Davis won this event. As time goes on, we'll go 'Damn, that was pretty good.' She doesn't make too big of a deal about it and she's like, 'Where's the next tournament?' And I think in a way that's good."
Davis, who lives in Spring Valley outside San Diego, and plays out of Steele Canyon GC and Singing Hills Resort, has flourished as a junior golfer. Much of her competitive vibe was honed playing golf with her twin brother, Billy, and her dad. The siblings had some intense matches on the course and Bill always had to run interference.
Since COVID, she's been homeschooled, making golf travel easier. Either her dad, Bill, or mom Beatriz - both educators - usually travel with her to events.
Her career is on the fast track. But Bill Davis' goal is the same, to make sure both kids are always smiling.
"You watch them and you want them to do well and to be happy. If they play well, they're happy. If they don't go well, your kids aren't happy. So far, it's not a heck of a lot different than when they were 7 or 8 to tell you the truth," Bill Davis said. "It's really very similar whether Augusta or an LPGA Tour event."
Anna Davis has come a long way from junior events and participating in SCPGA programming, where she's grateful for learning the Rules of Golf, to now playing on exemptions in LPGA events. A look into her summer schedule makes you think she's already turned pro.
"It's been cool. It's been a good experience and one of my goals to play in an LPGA event," Davis said. "To have qualified for a bunch is super cool. I'm glad to have gotten the opportunity and experiences."
She finished 70th at the Palos Verdes Championship - making her first cut at her debut in an LPGA event - and missed the cut at the U.S. Women's Open at Pine Needles. She's never been to Europe but that will change this summer when she plays the Amundi Evian Masters in France and AIG Women's British Open at Muirfield.
"I'm really enjoying it so far and hoping it will be a fun summer," Davis said. "I know I want my future to look like what I'm doing this summer."
Davis hasn't signed NIL deals yet, but that's probably next. She's not yet sure if she'll play in college or turn professional but she has plenty of time.
"I have no idea," Davis said. "I have two years, and I don't want to decide something as big as that right now."
For now, she's loving life playing golf, albeit with a few more eyes on her now.
Griffith Park GC Hosts Women Fore Golf Event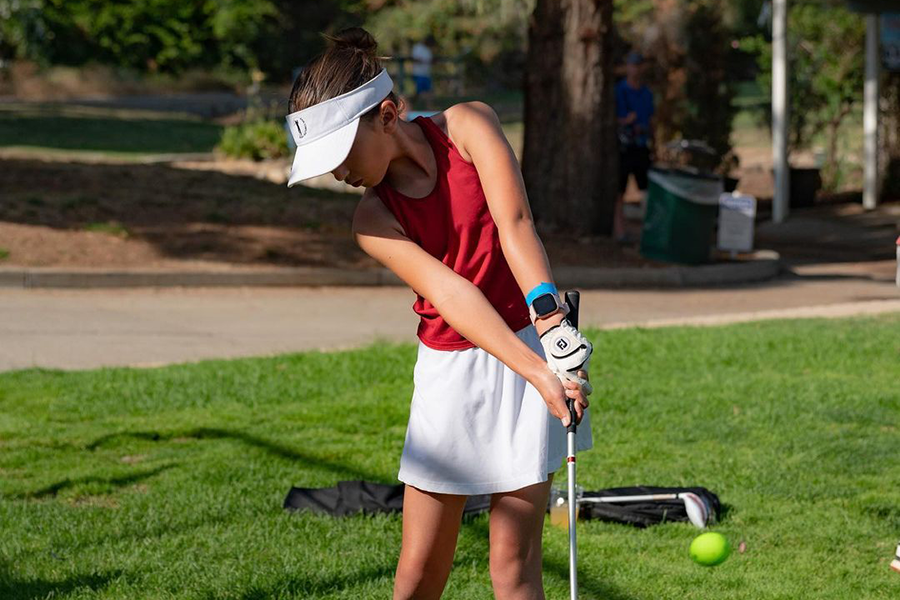 When I pulled up to Griffith Park in central Los Angeles last Tuesday and began looking for posted signs to the golf course, I discovered I didn't need to find a posted sign. There were dozens of women and girls wearing red shirts and carrying golf clubs, leading the way to the course.
June 7 was Women's Golf Day with events being held at 880 locations in 80 countries around the world. I set out to meet some of the women, girls and men who attended and the SCGA Foundation coaches who volunteered their time to help introduce more ladies to the game.
Hosted by SCGA Junior Foundation supporters, the LPGA Amateurs of Los Angeles and Griffith Park Golf Club, the coaches and volunteers had set up stations offering instruction on various aspects of the game. Participants moved through each station with their scorecard to record their points earned in the drive, chip and putt competitions, followed by drinks, snacks and a raffle. All for a $10 entry fee, benefitting LPGA*USGA Girls Golf chapters in the San Fernando Valley and Southeast Los Angeles.
Yuka Okajima started playing golf one year ago and is so excited about the sport she said she wished she could play every day.
"I asked my friend Tina to join me today because I thought it would be fun," Okajima said.
This was her first competitive golf activity and when I spoke with her halfway through the six stations, she was having a blast.
Okajima's friend Tina Young started playing when she was a little girl, but it had been years since she had played. That is until the pandemic hit. Golf is "the perfect COVID sport," she said.
I was curious why there had been such a long gap for her, and if she felt there were barriers to pursuing the sport.
"I was often the only woman, and the only woman of color, but now you see more diversity. We have a long way to go to make more women feel comfortable, but it's getting better," Young responded.
It also helps that she's able to attend events such as this at Griffith Park last week. It helps her hone her skills and gain confidence.
"I am super competitive and play a lot of other sports. Golf is the hardest. I want to get to a single digit handicap and be competitive," Young said.
One of the coaches that day was Lauren Fesler, Assistant Director of SCGA Junior and an LPGA Apprentice. She was bit by the golf bug at the age of 12 when she herself became an SCGA Junior Golfer and grew up in the program.
"A lot of the people that I work with now have been my lifelong mentors and role models for me, so it's really great to be coming back to a program where I grew up in, and serving in a community that I started playing golf in."
She added, "Women's Golf Day means everything to me. It's a place for inclusivity, representing women, making the game more inviting and accessible for everyone to come out to." She feels that most importantly, everyone should feel welcome to be out on the golf course and is grateful to the LPGA Amateurs of LA and Griffith Park Golf Club for creating exactly that atmosphere.
Judging from the laughter and smiling faces of the girls and women who participated that day, there's no question they felt welcome and supported by this special event.
SoCal Golf Guys
By: - Jun 10, 2022
Harrison
By: - Jun 04, 2022
Wright
By: - Jun 03, 2022