Top Eight Online Golf Coaches to Follow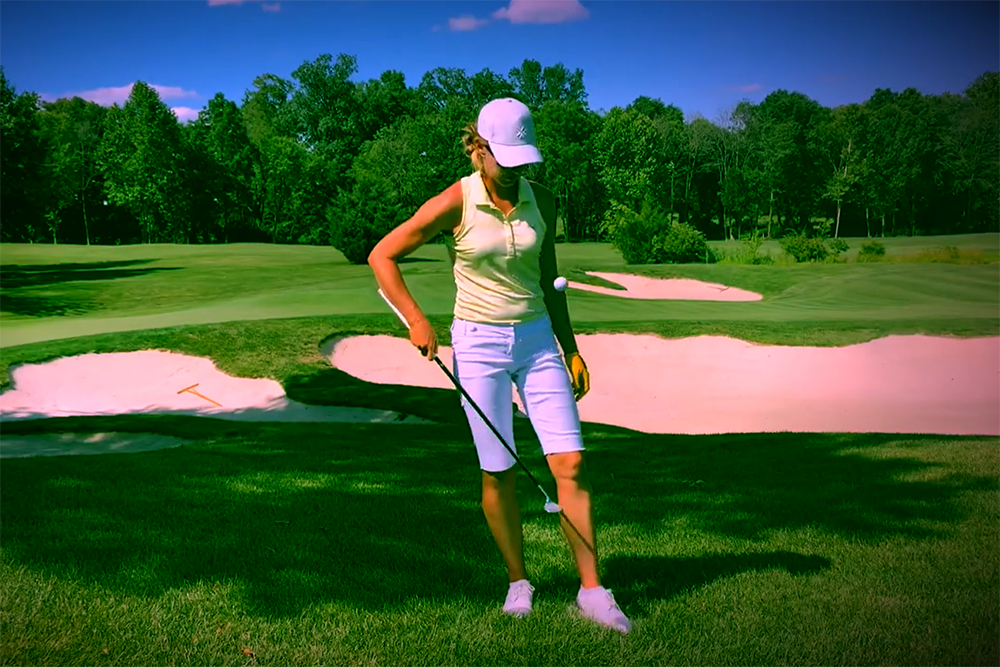 When I started playing golf 16 years ago, there were only a handful of coaches on YouTube, and heck, YouTube had only been around for a couple months. Now there are thousands of golf coaches and golf personalities on Facebook, Instagram, TikTok and YouTube that we're fortunate to have access to right on our mobile phones!
Of course we can end up with "information overload", but similar to finding a great fit for an in-person coach, you will naturally gravitate towards the online coaches that speak to you in the way you learn best, with the amount of verbal and visual information that you like. But searching for a coach when there's so many options can be overwhelming, so we've complied a list of our top eight to help alleviate any stress, or at least give you a starting point (we've included links to their Instagram accounts, but you can find them on any social media platform you prefer):
Erika has a great sense of humor, loves her music and double entendres and was voted one of the top 50 golf coaches in the US and number one in Virginia by Golf Digest. She focuses on swing fundamentals and films her videos from the basement in her home and out on the course, emphasizing we can work on our golf swing from anywhere.
Andy Proudman and Piers Ward at Me And My Golf
Andy and Piers are the world's most popular online PGA golf coaches. They have excellent videos on the fundamentals of golf as well as series for breaking 100, 90 and 80. They focus on the entire person including fitness, nutrition, the mental game, and oh, the rules featuring yours truly.
Starting every video in her distinct Southern drawl with, "Want more pars?", Christina's style is casual in nature, with a focus on rhythm and athleticism. She's both a PGA and LPGA certified instructor and author of "A Girl's On-Course Survival Guide To Golf" and a handful of other women's golf books and journals.
Cathy, a dual member of both PGA and LPGA, was voted best young coach by Golf Digest. Cathy doesn't focus on a trendy golf swing, but rather, each player's own body and physical capabilities. And she's great at those non-verbal videos, demonstrating what not to do with a big red "X", and what you do want to do with a thumb's up and a big smile.
Tisha is a golf personality who dances her way into your home and heart. You'll learn from her Tips With Tish segments and be entertained by her trick shots and dance moves. Catch her in-person at the most popular PGA tour events as she helps bring the golfers' average age down a couple of decades with her infectious enthusiasm for the game.
Danny is a PGA instructor who's most known for the Catapult Method. Yes, he talks a lot about swing mechanics in his videos, which doesn't necessarily work for the newer female player, but the principals he demonstrates help both the newer and more experienced golfer understand the mechanics very clearly.
Manolo is not your traditional coach, but a Screen Actor's Guild actor with a great swing and amazing sense of wit. You'll be hooked from the moment you watch your first video as he spoofs on etiquette, course management and swing tips. His intentional poor grammar and Al Pacino Scarface accent is infectious, so don't be surprised if you find yourself quoting him out on the course.