Megan Watanabe on Securing 2026 U.S. Women's Open Bid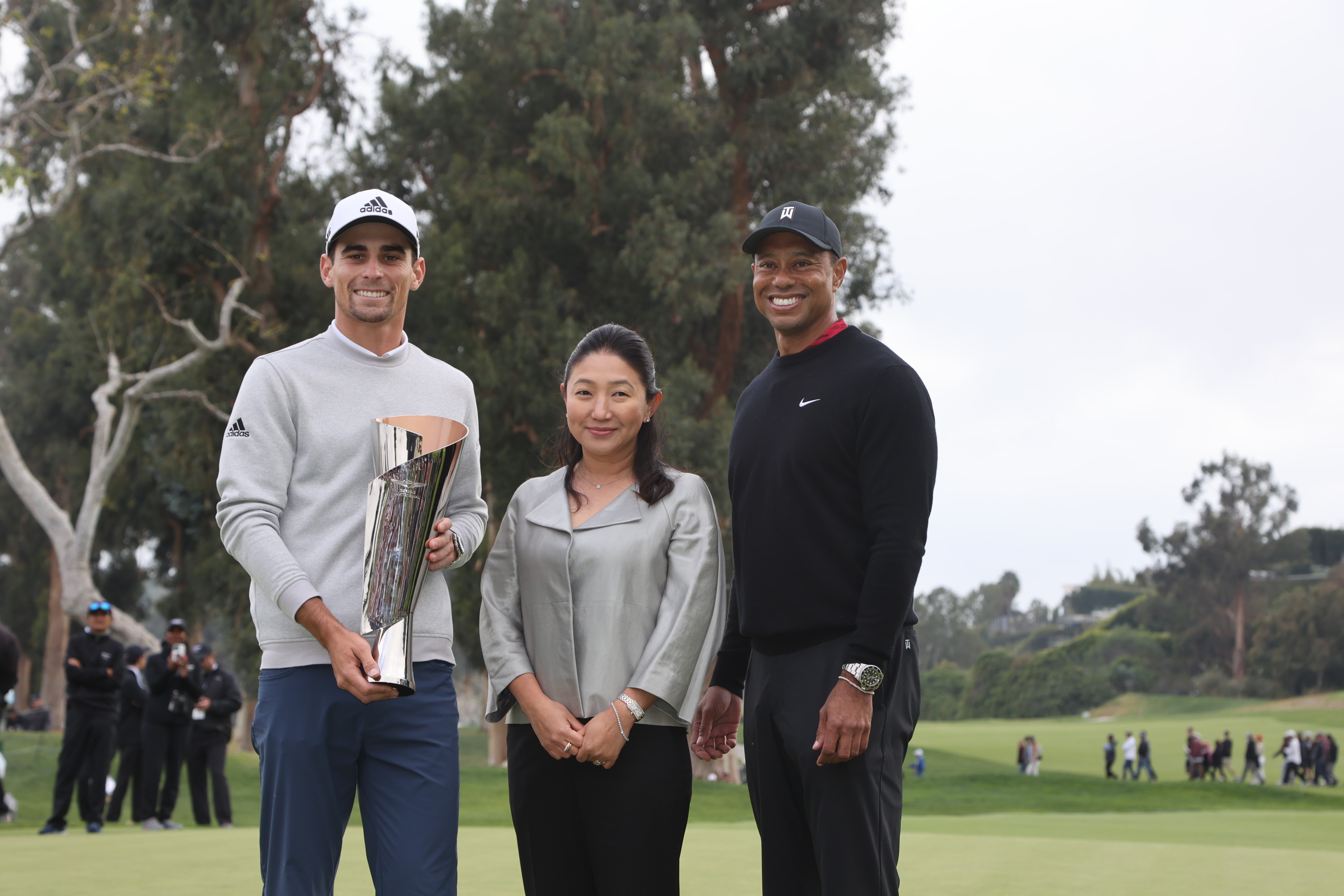 Megan Watanabe is breaking many barriers in the golf world, and she's just getting started.
Watanabe is president of The Riviera CC and she's putting the prestigious golf course on the map in a major way.
She's worked at Riviera for 11 years and recently landed the bid to host the U.S. Women's Open in 2026.
The Olympics will be at Riviera in 2028, and the club annually hosts the Genesis Invitational.
"When I started 11 years ago, there were not many women executives. In general, it's a male-dominated industry," Watanabe said. "I didn't, at the time, think too much about it because I didn't plan to be in the golf industry. My father said, 'I need you to do this. It's a family business. Get in there to learn it and do this for us.'
"I feel it's a little intimidating to get into this industry, knowing it was an older, male-dominated industry. That might be why you see fewer female leaders. But I do see the change coming. I started seeing the change three to four years ago. I go to the USGA annual meetings, and all the major tournaments and I started seeing more women. In the past, I didn't see any Asian women either. I'm really happy to see that change coming."
Watanabe works for her father, Noboru, the longtime owner of Riviera. She's learned the industry from him, but she handles the day-to-day business while he lives and works in Japan. He comes to the U.S. every few months, but they have weekly Zoom work meetings.
Megan, a mother of three, was born and raised in Tokyo. She spent middle school at a boarding school in Ojai, then returned to Japan for high school. She's a Pepperdine graduate and according to her father, she has a Japanese heart and American brain.
Watanabe saw her father entertain people via lunch or dinner almost daily, and Megan was always part of it to listen and learn. She's combined her people skills and intelligence to be able to talk to everyone from Tiger Woods and President Barack Obama to her staff.
"My dad taught me you become successful by caring," Watanabe said.
The U.S. Women's Open in 2026 will be the first women's major at Riviera. The club has also hosted the U.S. Open (1948), two PGA Championships (1983, 1995) and the Senior PGA Championship in 1998.
"That has been my biggest mission to get majors back to Riviera," Watanabe said.
It takes time, and Watanabe is playing pro-ams, talking to players on the range and scheduling lunches. She'll be in Augusta next month for the Masters.
Riviera is four years away from hosting the U.S. Women's Open during the club's 100th anniversary as it opened in 1926.
"We're very happy because 2026 is a special year for us as we're celebrating our centennial," Watanabe said with a Zoom background of Riviera's iconic par-3 fourth hole behind her. "To be celebrating both our centennial and hosting the U.S. Women's Open will be very exciting for members and myself. We've never had a women's championship. We are happy to be able to have this opportunity for women's professionals to see Riviera. We're having the Olympics in 2028 and the men and women will be playing both back-to-back. It will be great to give women the opportunity to play and see Riviera prior to the Olympics."
And it will be impactful for golfers in the area to see players from the LPGA Tour playing for a major in their backyard.
"For Southern California, it can inspire girls and women to want to play more and get out more," Watanabe said. "I play not as much as I would like to, but I play and whenever I see women play, they inspire me to play and do better."
And when people see Watanabe in her job, she undoubtedly inspires them, too.