How To Practice Like An Olympic Champion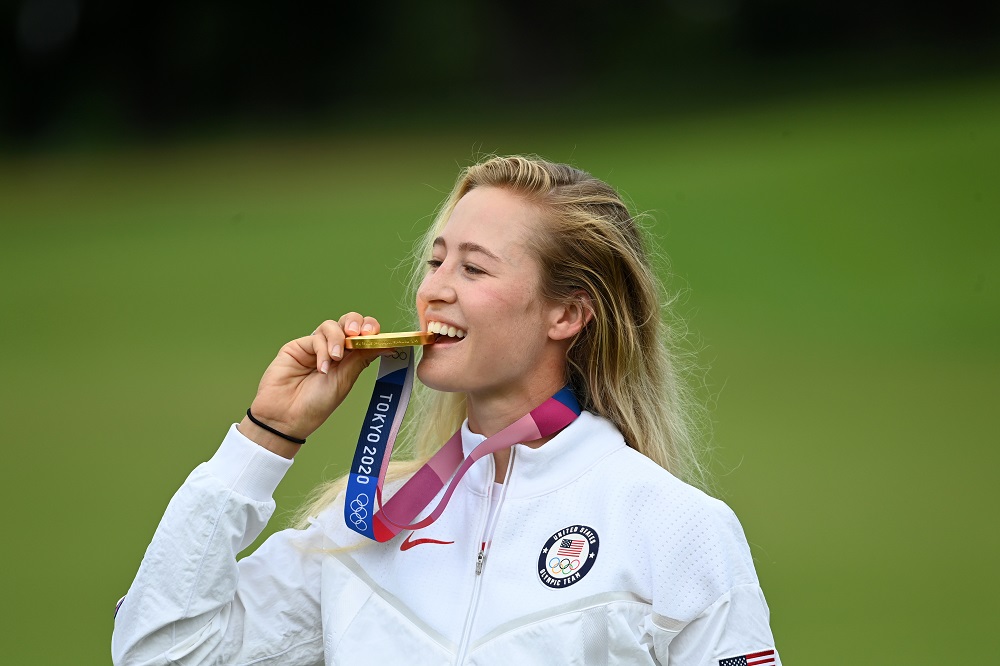 I was talking about the Olympics with a friend recently and as we zeroed in on the awesomeness that is Nelly Korda 2020 Tokyo gold medalist, she said something that stood out. She bemoaned that no amount of practice would ever get her to "Nelly Korda Level". First of all, true. But normally people comment about a player's "God given talent" or their luck that they are a "natural." Very little credit and recognition go to the amount of practice that is involved in order to hone that talent to such an elevated level.
I can't stress enough the importance of practice. But mere practice isn't sufficient. Adopting a practice routine that fits your individual needs and learning style is imperative. So how do we determine the best style and format of our practice sessions?
Since our level of play can be so different from day to day, our practice sessions should reflect that. I find that the best way to determine which part of my game to focus on and how much time to commit to it are best determined by practicing after a round of golf.
Here's how I play MY game:
•During my round, I take detailed notes of how I played each hole – any trouble I found myself in, where my tee shot went, record details about my approach shot, and then onto the short game.
•I make sure to note if I hit the ball fat, thin, right, left etc. After all is said and done I look for any patterns that stick out. If I find that I missed a lot of fairways to the left, I go to the range and work on my tee shots. If getting out of fairway bunkers seemed to be an issue, I make my way to the fairway bunker at the practice facility and work until I am comfortable with that shot again.
•If you are a little too tired after your round or don't have time to practice, at least jot down the areas of your game that jump out at you and plan to work on those at your next practice session.
At first glance this may seem like common sense. But common sense and awareness are two different animals. Simply be aware of the fact that being very specific about the elements in your game that are giving you trouble and then concentrating on those elements before moving on to other areas of your game is the most effective way to spend your practice time. Before you know it, you will see the positive changes on the golf course, which will inspire you to practice more and you will be pleasantly surprised with the amount of improvement you see in a limited amount of time.