Colorado: Atop The Bucket List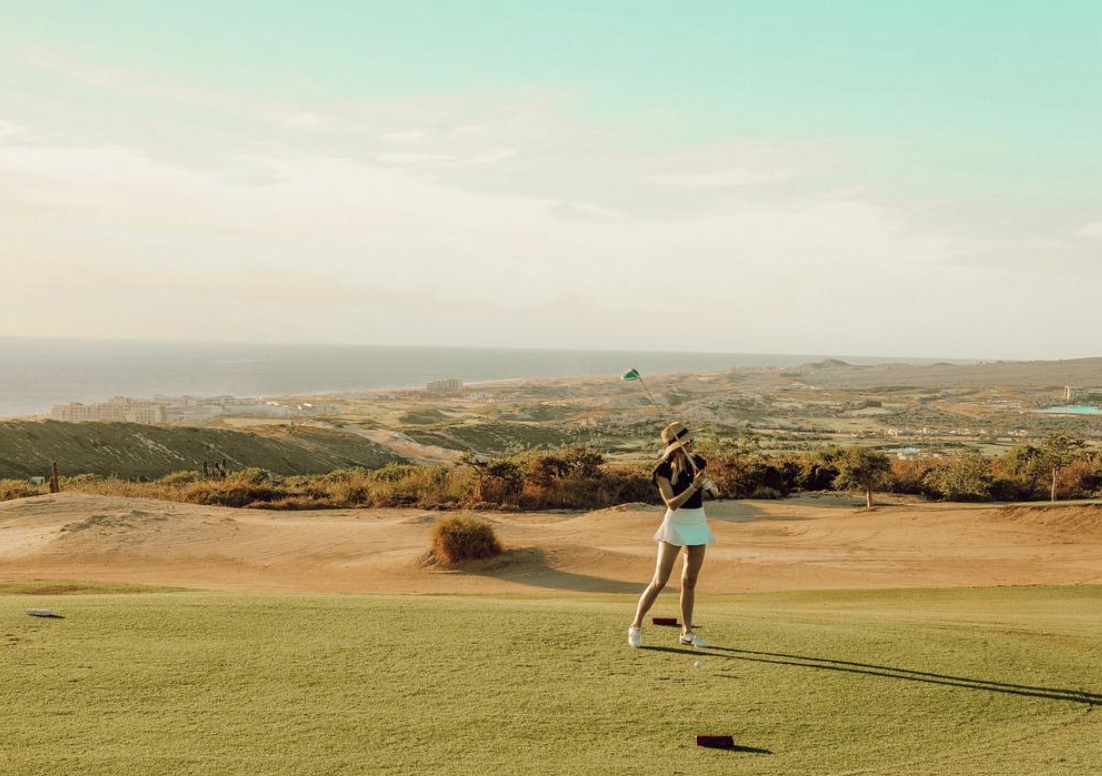 Colorado may not be what pops into your mind when you think of hot spots to go golfing but the new kid on the block, TPC Colorado, will quickly change your mind.
The course's nearly 8,000 yards will undoubtedly challenge you, but will have you walking off with a smile on your face. Add to that the surrounding towns that offer up some off-the-course fun, and you'll find yourself making this trip to Colorado a regular occurrence.
As the first TPC property in Colorado, this course really pulled out all the stops. With catchy hole names such as "Center Stage" and "Heaven's Gate," you'll quickly see why each hole is worthy of its grand name.
The No. 1 tee has you taking in stunning views of Twin Peaks, and every hole thereafter offers awe-inspiring sights that will motivate you to keep going despite the challenges that lie at many turns (we're looking at you, No. 15 -- the longest par-5 in the United States).
The team at TPC Colorado has done nothing short of dedicating their all to make this course a top choice for professionals, but for amateurs as well. General Manager John Buser says of the course, "TPC Colorado features an exceptional golf course that is a test for professional golfers and is also very playable for all skill levels due to seven sets of tees."
The course's Head Golf Pro, Stephen J. Arendt, loves that TPC Colorado is a course where "a golfer can literally hit ground balls all day and still enjoy the golf." And this is evident in the vision golf course architect Art Schaupeter kept in mind throughout the project was that of "putting the golf in the golfer's hands."
And they have had screaming success in doing just that.
When you're not hitting your ball down the fairway (we are assuming that's where it will be the whole time), there are some fabulous places you'll want to make your way to here in the Denver area.
Nuance Chocolate | Fort Collins, CO
Chances are good you've had some great chocolate in your life, but a trip to Fort Collins' Nuance Chocolate will have you rethinking your idea of "good chocolate." This small batch, bean-to-bar spot is sure to make all your chocolate dreams come true.
Ginger and Baker Teaching Kitchen | Fort Collins, CO
Make cooking fun thanks to the Teaching Kitchen at Fort Collins' Ginger and Baker. With a calendar full of public class offerings, you'll find something here that suits your fancy. The community feel of this place is its main selling point, but if you prefer a private class, there is the option for that as well.
'Mo Betta Gumbo | Loveland, CO
You haven't lived life until you've taken a Katrina shot at Loveland, Colorado's 'Mo Betta Gumbo. "What is that?" you ask. Just your average 190-proof shot of moonshine that'll go straight to your head. Be sure to follow it up with some of the eatery's delicious (and heavy) shrimp etouffee and some hush puppies, and you will leave happy as a clam.
The Elizabeth Hotel | Fort Collins, CO
In the heart of the city's arts district sits a swanky boutique hotel that pays some serious homage to the art of music. The hotel's 4-stars come at no surprise once you step foot inside and see not only the decor that pays more attention to detail than we thought possible, but also learn about all the offerings inside.
Things such as music and record rentals to rock out in your room, a rooftop jazz bar, and dog-friendly amenities are just a few reasons you'll be happy to call this place home during your visit.
Leslie is an L.A.-based travel and golf writer for whom traveling is not just a passion, but a way of life. She loves that her travels and writing allow her to share the magic and beauty of the world with others. lesliekhughes.com