Individual Member Benefits
FORE
SCGA members receive a subscription to FORE, the premier lifestyle magazine on golf in Southern California and beyond.
FORE features insightful stories on men, women and junior golfers having a positive impact on golf. FORE profiles courses to play, highlighting eco-friendly golf facilities and gives you a taste of standout golf course restaurants and bars in its on-course reviews. FORE tracks the latest trends in golf equipment, accessories, fashion and apparel to keep you on top of your game, whether you're on or off the course.
Tee Times and Preferred Pricing
SCGA members now have the opportunity to book tee times at reduced rates as well as receive preferred pricing and other benefits at select Southland golf courses. Show your SCGA Membership Card and save all year long! Click here for a full listing of participating courses/facilities and here to book tee times on scga.org.
SCGA.org
Your Internet Source for Golf in Southern California
The SCGA website is your online source for Southern California golf news and information. You can set up your personal profile, track your handicap, post scores from recent golf rounds, access the Southern California golf course directory and view videos on the Rules of Golf and swing and fitness tips.
SCGA.org also gives members the opportunity to register online for SCGA tournaments and member outings.
Take Advantage of Golf Insider Savings
SCGA members earn golf insider benefits that save them money with our special Golf Retailer Discount Card. SCGA members receive a $15 Roger Dunn gift card, courtesy of the SCGA, with their annual membership. The gift card is redeemable for golf equipment or apparel purchases at Roger Dunn golf stores or online.
PGA TOUR
The SCGA Youth on Course program offers "members only" discount tickets to a number of top professional golf tour events in Southern California each year. A portion of ticket proceeds benefit the charitable arm of the SCGA.
Take Your Game on the Road

SCGA Member Outings
Member Outings are a fun way to enjoy a round of golf with your friends at premium public, resort and private courses. SCGA members of all skill levels participate in these SCGA-organized events, without the competitive tournament environment. Click here for a complete list of sites and dates.
Allied Golf Associations
SCGA members receive preferred rates at Northern California's Poppy Hills Golf Course and Poppy Ridge Golf Course, as well as at Oregon Golf Association's home course. SCGA members also receive preferred rates at The Home Course in Washington state. Simply show your SCGA membership card and a photo ID at these courses:
Match Your Game Against Your Fellow Golfers

Handicap Index
The SCGA provides each member with an SCGA/USGA Handicap Index. State and regional golf associations, such as the SCGA, are authorized by the USGA to issue a Handicap Index and monitor the USGA Handicap System.SCGA Computerized Handicap System
As part of the GHIN handicap network, SCGA members will now have an opportunity to locally post scores at more than 10,000 courses across the country and have the scores routed to their home club. In addition, if a club allows it, SCGA members can post their scores online through scga.org.
Online Handicap Index Verification & eRevision
SCGA members can verify their Handicap Index through scga.org. Members see their revision file, the 20 most recent rounds posted, their current index for the past 14 revisions and can convert their current index to a Course Handicap with the push of a button. eRevision allows SCGA members to receive their Handicap Index via email on the 1st and the 15th revision dates. Click here to sign up for the email.
Stay On Top of Your Game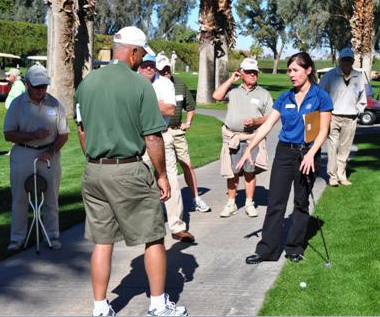 Rules Education
Check out Rules of Golf videos at scga.org and the Know the Rules column in each issue of FORE to expand your knowledge and understanding of The Rules of Golf. The SCGA is your resource for questions related to The Rules of Golf, tournament administration, tournament formats, course marking and local rules to adopt at your club. The SCGA staff also conducts Rules seminars at sites throughout the Southland, and is available to conduct personal seminars at member clubs.
Amateur Status
Serving as the local clearinghouse for amateur status, the SCGA handles questions and issues concerning the USGA Rules of Amateur Status and monitors reinstatement applications for Southern California. Learn more about the rules of amateur status here.
Test Your Game in Competition

Tournaments
No matter what your Handicap Index, the SCGA has a tournament for you. The association conducts more than 150 tournament days a year, including SCGA, California Golf Association events and qualifying events for USGA championships. SCGA members click here for tournament information and to sign up for SCGA, CGA and USGA events.
Commenting is not available on this page.