Creating a Community for ALL Golfers
The SCGA Junior Golf Foundation inspires kids by creating a fun, engaged community that develops character through mentorship and empowerment. We create local golf communities that provide a safe, supportive and encouraging environment for youth to have fun, explore their future and develop the necessary skills to achieve their goals.
Even though we're proud of all that we've accomplished, we're not done yet. We plan to continue expanding our programming to leave a positive impact on even more juniors across Southern California. Thank you for your interest in the Foundation. We'll see you on the course soon!
The mission of SCGA Junior Golf Foundation is to develop an inclusive golf community that enables kids to thrive on and beyond the course.  The Foundation believes that every kid in Southern California, no matter their circumstance, should have the opportunity to pursue the game and experience the positive impact that it can have.
We develop youth through golf.
We provide opportunities and access to role models that inspire our kids.
We create gender, ethnic, and socioeconomic diversity in golf.
We make golf more accessible, affordable and fun.
We believe in education.
We grow the game.
Annual Stats
120,000
Rounds & Buckets Provided
1.84M
Programming Value Provided
215,000
Scholarships Awarded
Interested? Want to Learn More?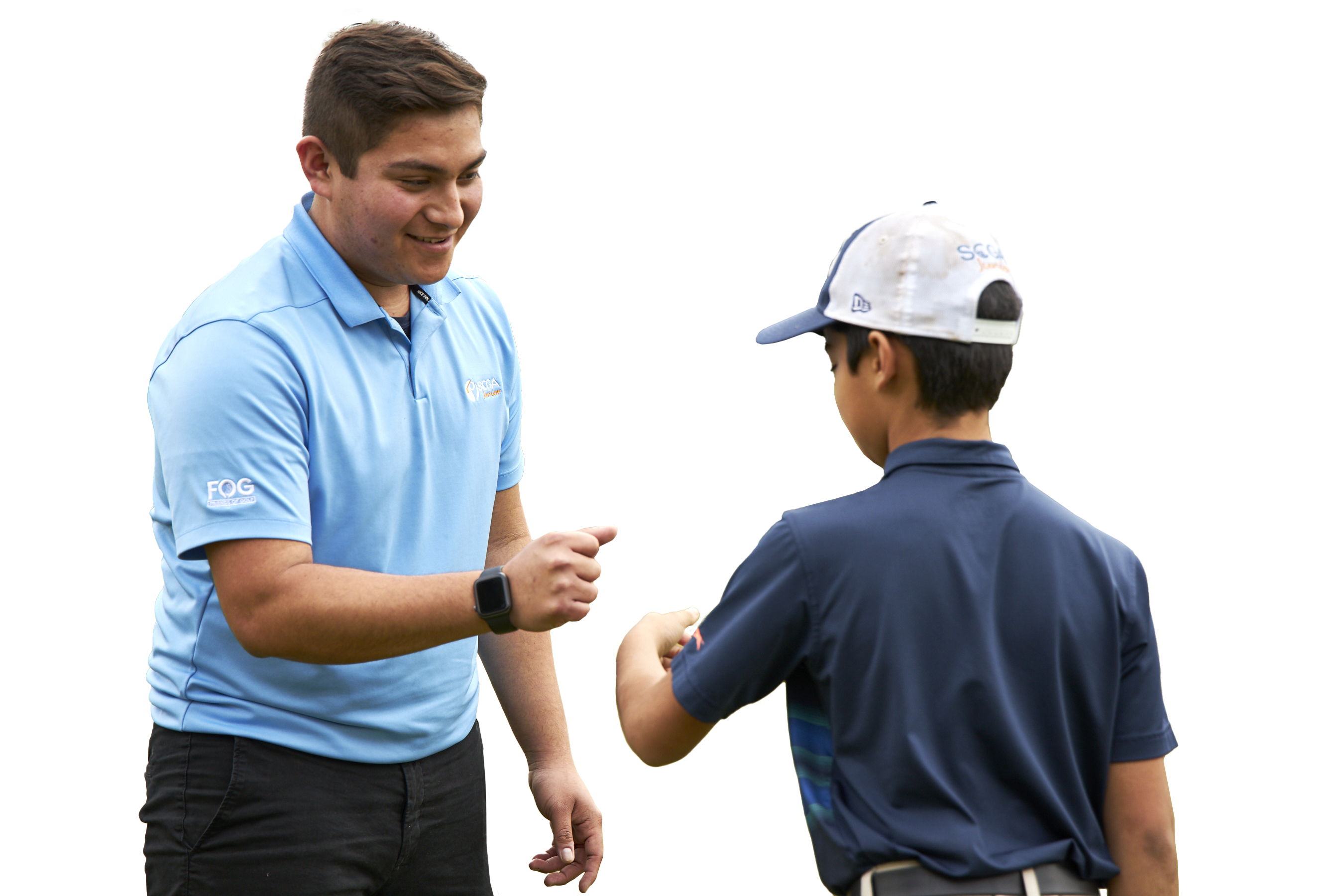 Alejandro Cortez
Paying it Forward
SCGA Junior has done a lot for me. It's made me a better person by taking those golfer skills and applying them to school and life in general.
Read Alejandro's story here.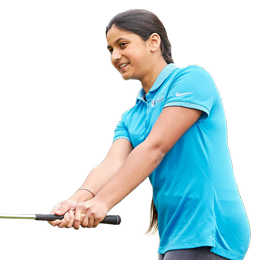 Khivi Kaur
Creating Community for ALL Golfers
I feel honored to be a part of the SCGA Junior All-Star team because we played against a lot of boys and it's cool to know that our whole team was girls and that girls can make up a full high-level team. Even if we don't hit it as far as the boys, we can still beat them and be just as good or better.
Read Khivi's story here.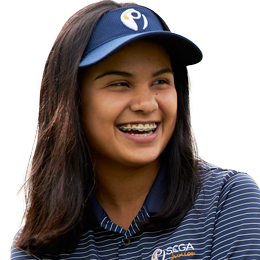 Sophia Martinez
Breaking Down Barriers for Girls
This game continues to motivate me to be a better version of myself. Golf teaches you to be independent, patient, honest, respectful, a problem solver and numerous other values. When I am presented with a tough shot or bad round, I always remind myself to remain positive and apply good decision-making steps to solve the problem.
Read Sophia's story here.
Creating Equity in the Game

Supporting youth on and beyond the course
---
Champions of Affordable Access
The Foundation subsidizes access for juniors at more than 150 SoCal courses ensuring that they can practice and play for $5 or less.
In 2021, SCGA Junior Club members:
Hit more than 66,000 buckets of balls
Played more than 40,000 rounds
Checked in to a local facility 19 times on average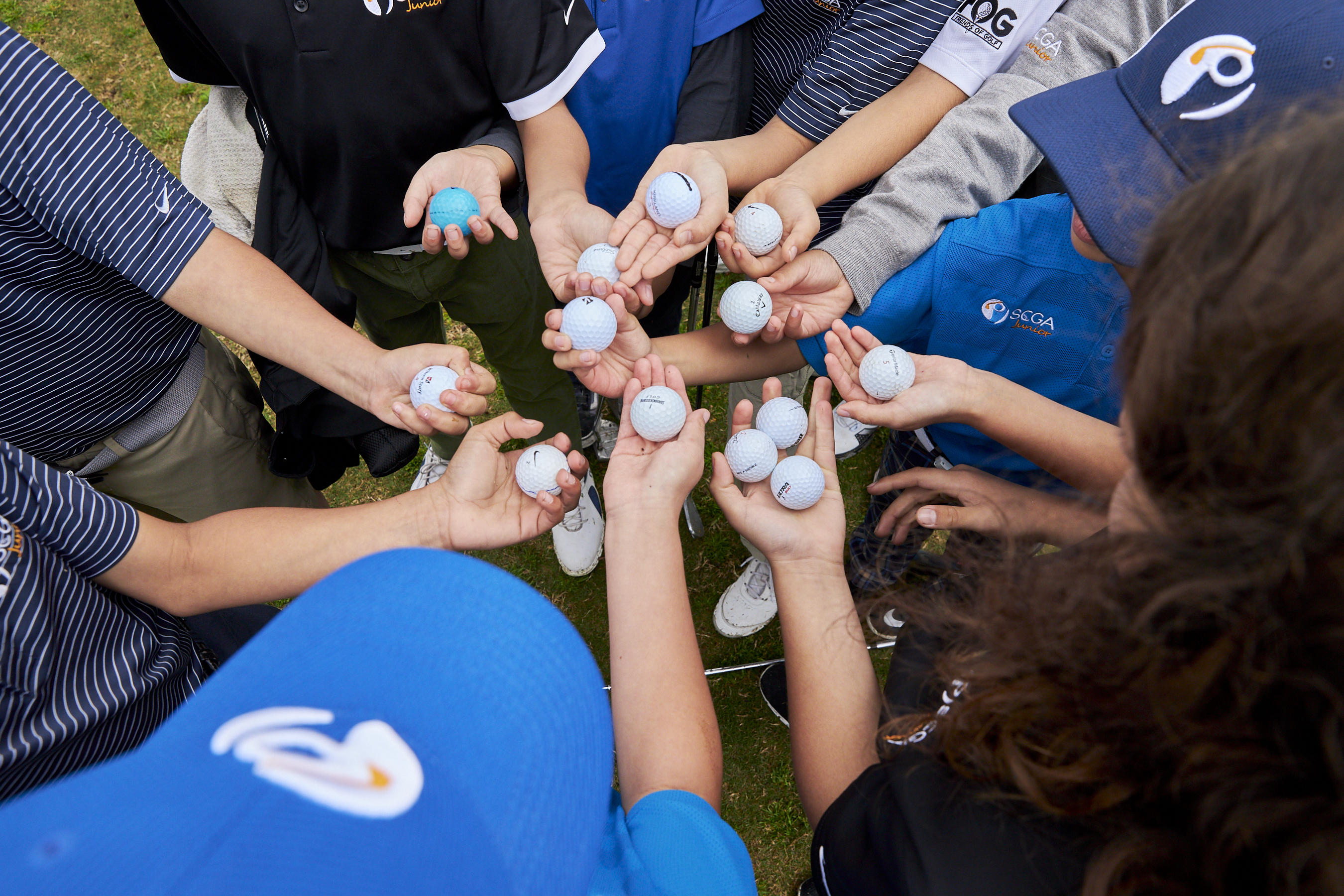 Girls' Programming
Through five LPGA*USGA Girls Golf chapters, girls' programming empowers young women to grow through golf, social and educational activities.
LPGA*USGA Girls Golf chapters in Orange County, Southwest LA, Riverside, San Fernando Valley, Southeast LA
Hosted 40+ girls-specific activities in 2021
80% of participants are girls of color
Player & Youth Development
Through high-impact golf and youth development programming, juniors are surrounded by mentors and coaches who provide all the resources necessary to succeed on and beyond the course including: group classes, one-on-one instruction, uniforms, league play and equipment fittings. Our current PYD communities are:
Current communities in Orange County, Riverside, San Fernando Valley and Southeast LA
More than 175 classes offered in 2021
More than 45 trained coaches, 100% hired from the local community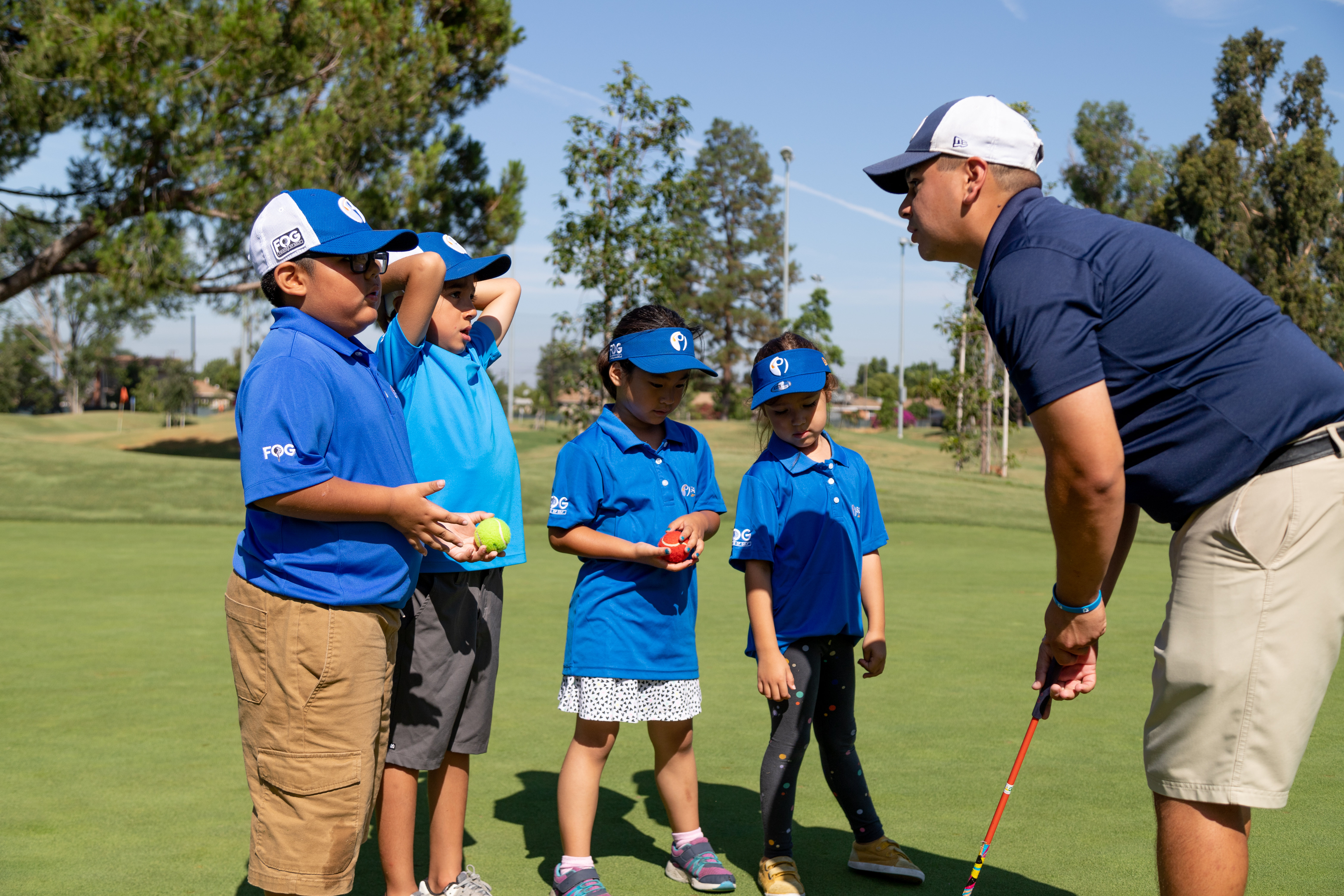 College Scholarships
By providing financial awards to our most active members, scholars can pursue their goals of higher education.
$215,000 awarded
45 scholars attend schools in 13 states
14 scholars play collegiate golf
Current schools attended by scholars include UCLA, Howard University, USC, Western Washington and UC Berkeley
Support the future of the game
Donate
Our Address
3740 Cahuenga Blvd.
Studio City, CA 91604
Email Us
The SCGA Junior Golf Foundation was founded in 1983 through a gift from the PGA Championship, which was played at Riviera Country Club. It is the charitable arm of the Southern California Golf Association, which is one of the nation's oldest and largest amateur golf associations.
The SCGA Junior Golf Foundation is a 501(c)3 charitable organization with tax id 95-3858373.