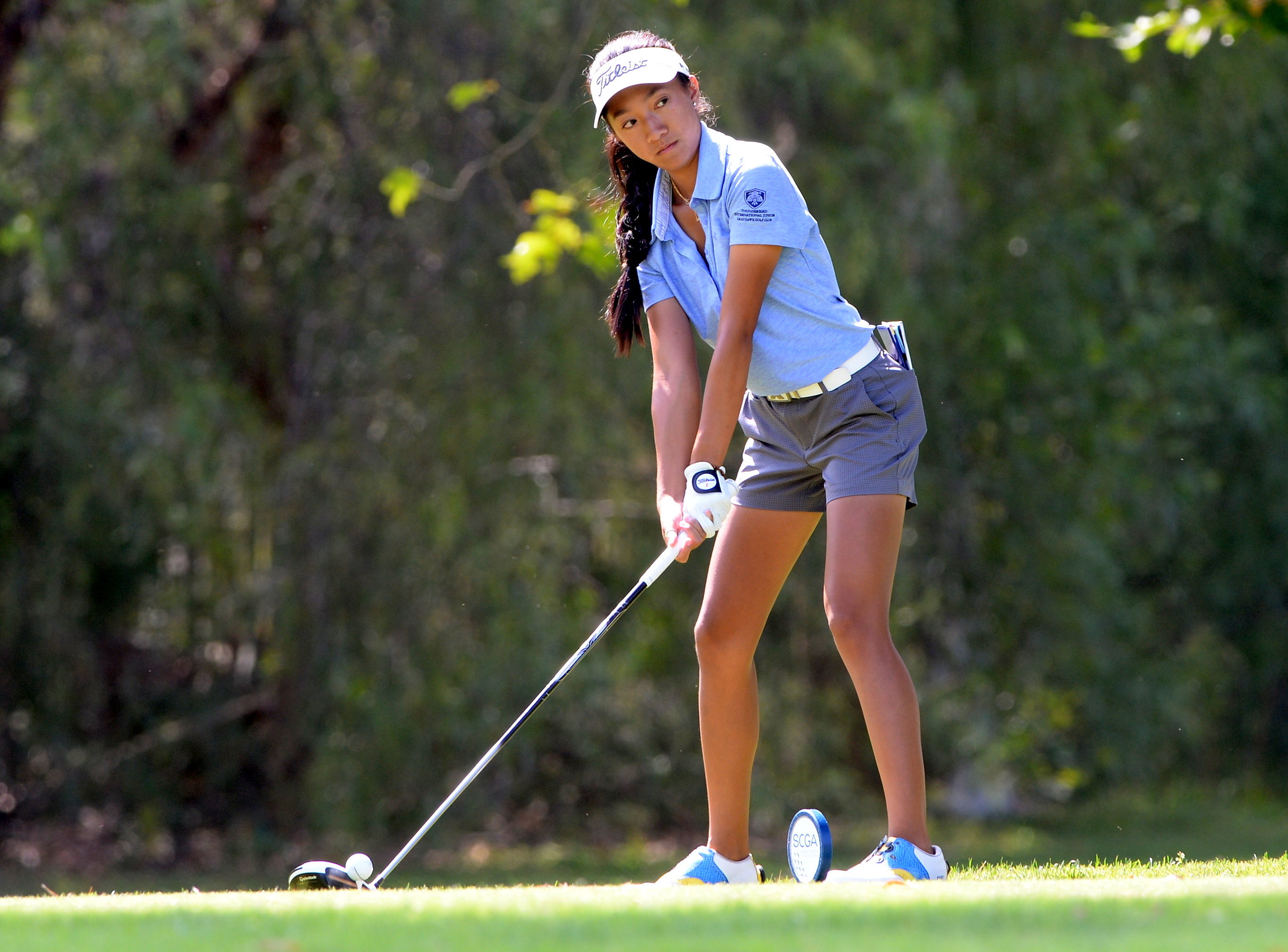 For the average high school sophomore, the things that are usually top of mind include geometry, studying for tests and the homecoming dance. That's certainly not the case for Zoe Campos, a highly competitive golfer who's list of accomplishments includes playing in the Augusta National Women's Amateur and meeting professional player Alison Lee, among others.
What first started as a family affair for Zoe quickly turned into something more serious. She was first introduced to the game as an eight-year-old by her dad.
"We used to be really competitive," Zoe said. "But now he knows I'm going to win."
When asked what her favorite memory on the course was though, there was little hesitation and it wasn't just because she's been playing for less than a decade. Her favorite memory is just that good – playing at Augusta.
"Playing in the ANWA was absolutely the best tournament I've ever played," Zoe said. "Being on the course was pretty surreal. Playing well was just another bonus and I'm really proud of myself for showing my real game out there in front of such a big crowd."
Playing well is a bit of an understatement. Zoe finished fifth.
Always the competitor, Zoe isn't satisfied with her game yet. She's a verbal commit to UCLA and dreams of playing professionally on the LPGA. She's already making connections with the women on tour and after getting back from Augusta, she spent the afternoon with Lee.
"I played a closest to the pin with Alison on hole 16 at our club (Valencia CC)," Zoe said. "She told me how I'm already doing such great things and how I still have so much time to do even bigger things since I'm only a sophomore in high school."
When she started out though, Zoe wasn't dreaming of playing alongside her idols. She just liked golf. Now, even though it's a little more serious at times, she always tries to remember why she started playing golf.
An independent girl and a fierce competitor, golf seems like a match made in heaven for the 2018 SCGA Women's Amateur runner-up. She prefers competition to practice, even though she knows it's unavoidable, but loves to challenge herself during her practice sessions and come up with games and challenges for her to compete against herself.
The next goal that Zoe has set for herself is to make the Junior Solheim Cup team. It would be just another accomplishment to add her already lengthy list.
Golf is, understandably, a huge part of her life, but when she's not on the course, Zoe loves to do "normal" teenager things: Get lunch with her friends and go to the movies.