Women Are Coming To Augusta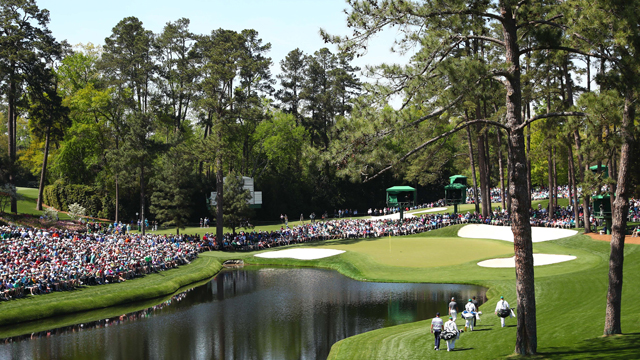 When the golf world descends on Augusta, GA this April, there will be an exciting new event to watch. The Augusta National Women's Amateur will be played Apr. 3-6 at Champions Retreat GC and Augusta National hosting some of the top female golfers in the world.
The inaugural event was announced by Augusta National Chairman Fred Ridley during the 2018 Masters Tournament and is designed to inspire greater interest and participation in the women's game by providing an opportunity to compete at an outstanding event. When the top amateurs in the world tee off, Southern California will be heavily represented.
The field will include an SCGA Women's Amateur Champion: Stanford's Andrea Lee who won in 2017 and 2015. The 2018 runner-up, Zoe Campos also accepted her invitation to Augusta.
"I'm incredibly honored and excited to even have the chance to compete at Augusta National in April. This is a once-in-a-lifetime opportunity for all of us, and it's going to be such a monumental moment for women's golf," said Lee. "The fact that it's also the week right before The Masters is going to make it even more surreal and special."
The tournament will also feature a trio of Trojans including SCGA Junior Scholar Alyaa Abdulghany. She will be joined by fellow Women of Troy Jennifer Chang and Allisen Corpuz. Rounding out the Pac-12's representation down south will be Arizona's Haley Moore who helped lead her Wildcats to the 2018 NCAA National Championship.
"Given the opportunity to play at a prestigious course right before Master's week is exciting and I'm anxious to play," Abdulghany said. "It's really a once-in-a-lifetime opportunity and I'm glad to be a part of something so great in women's golf."
Northwestern's Stephanie Lau will also be representing the Southland, as will high schoolers Brooke Seay and Rose Zhang.
These women found themselves opening their magic green envelopes for a variety of reasons. Winners of several events including the U.S. Women's Amateur, U.S. Girls' Junior, British Open Amateur Championship and Girls Junior PGA Championship were automatically invited, as were the top-30 ranked Americans per WAGR.
The championship will have a field of 72 players from around the world who will compete over 54 holes of stroke play. The first 36 holes will be played at Champions Retreat GC over two days, and following a cut, the top 30 players will head to Augusta National for the final round. Even those competitors who don't make the cut will get a chance to play the famous track though. The day before Saturday's final round will feature an official practice round at Augusta for the entire field.
For the woman who manages to capture the crown in this inaugural event, she will receive exemptions for the next five years to the 2019 U.S. Women's Open, the 2019 Women's British Open and many others.
For more information, visit anwagolf.com