Why Rancho Bernardo Should Be Your Next Vacay Spot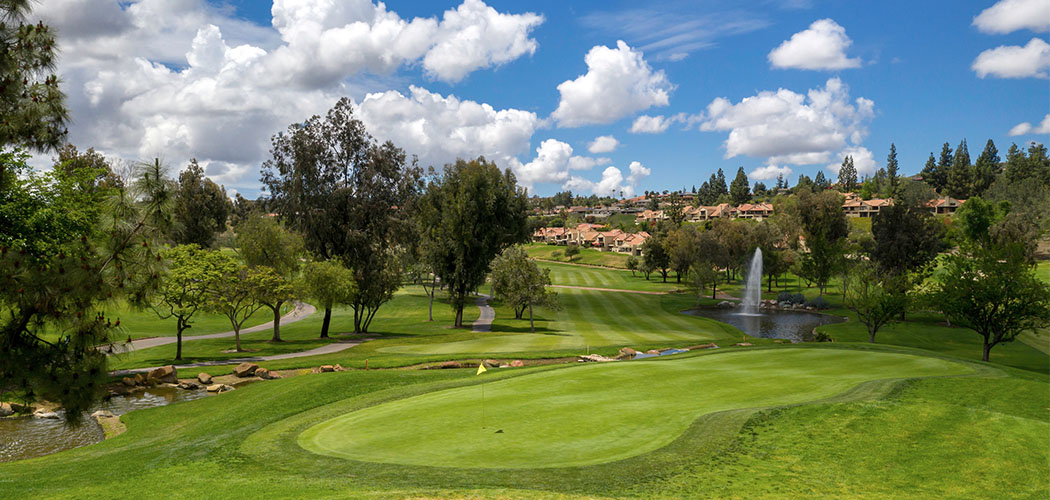 Ready to get out and do some travel but aren't ready to venture too far yet? I've got the perfect place for you: Rancho Bernardo Inn. This luxury resort is tucked away in the peaceful suburb of Rancho Bernardo, just 25 miles from San Diego, and it has everything you need for a weekend getaway.
R&R is the name of the game at this beautiful southern California resort. From adventuring around the gardens to playing golf and more, this is the vacation you've been looking for. While there are plenty of things to keep you busy while visiting, there are three parts of the resort that really grabbed my attention, and are the top three reasons that I will be coming back.
1. THE GOLF
It's no surprise that the Championship golf course on property was my favorite part of the resort. It certainly lived up to its self-declared status as a "golfing nirvana." The course provided just the right amount of challenge without being too difficult to play. In fact, I hit one of my best rounds playing here, so that automatically gives it a place on my top list. Regardless of how well you play during your visit, this course is one you will love.
The old-growth trees make for some beautiful scenery as you play, as well as a bit of an obstacle. However, staying on the fairway wasn't nearly as difficult as I had imagined it would be. There is some water on the course that may lead you astray, but most bad shots feel recoverable here.
I had the honor of viewing the golf course from the balcony of my room, so I got a chance to soak in its beauty before I headed out on the greens to play. The golf course has a serene feeling to it that takes away any thoughts of a stressful round and lets you enjoy the course in peace, with a cocktail in hand, of course.
2. THE FOOD
Speaking of drinks, the second-best place to enjoy your favorite cocktail (after the golf course) is from your table at Avant. The resort's signature restaurant will blow your mind, so be prepared. Avant manages to be sophisticated and present an elevated dining experience without feeling stuffy, which is a rare and difficult thing to achieve.
The menu features items such as my personal favorite, beef tartare, as well as wood-fired cauliflower to start the meal off. When it comes to entrees, the duck breast won over my heart, but the wagyu short rib was a close second. The unique flavors incorporated into this menu make it one of my favorite resort restaurants to date.
3. THE GROUNDS
A trip to Rancho Bernardo Inn feels like you're staying in someone's secret garden. The 265 acres of this resort are filled to the brim with photo-worthy spots to enjoy. The Chef's Garden was one of my favorites, from which many of the food served at the resort restaurants is pulled. The adults-only pool area may take the cake, though. The serene vibes here will transport you to an Italian villa, without the headache of an international flight.
Enjoy wandering along the winding paths that take you throughout the property and to some hidden gems that you may find yourself wanting to get lost in.
This peaceful getaway has all you need for a relaxing weekend. So pack your bags and head to the place where the air is so fresh that it will revitalize your soul, and where you can forget about the rest of the world, even if just for a couple of days.