Why I Play: Alex Andersen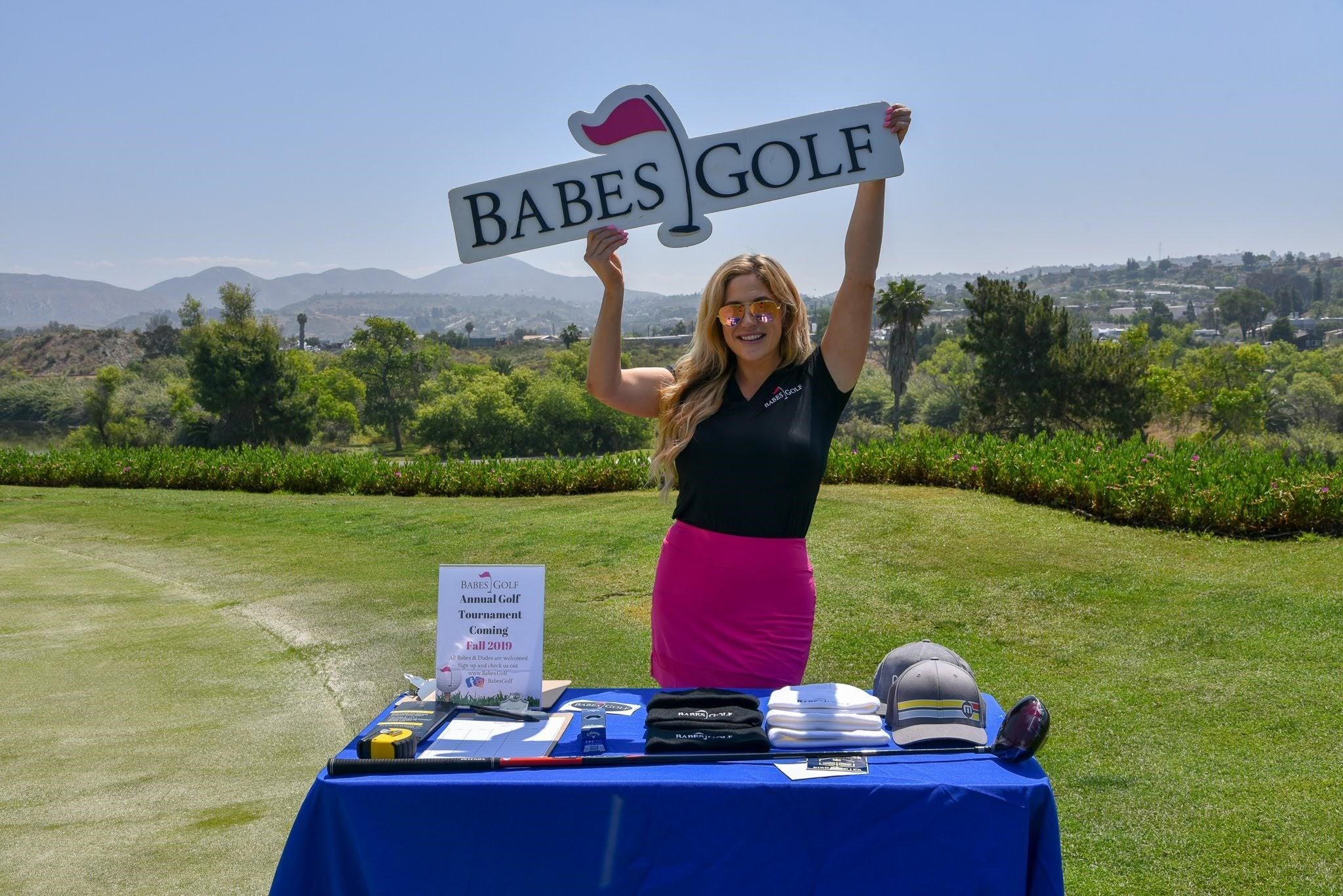 In an effort to connect each other on a deeper level and offer an opportunity to share golf experiences, FORE Her has teamed up with SCGA Member Club Babes Golf to tell your golf story. How you got into game, what it means to you, and where the game has taken you today. To kick us off, we hear from Babes Golf creator, Alex Andersen.
I grew up in a small town on a farm… yep, pigs and all... which explains my driver cover if you've seen it. Growing up I played softball and excelled at fast pitch for the Hollister Heat. And no, not the clothing brand, the farm town where the high school mascot is a Haybaler. (See, I told you it was a small town...)
My Dad used to work us hard, to the point that I decided I wanted to work smarter, not harder. My last job in Hollister prior to making my way to San Diego was as an Executive Assistant at none other than the Ridgemark Golf and Country Club. Funny enough, I had zero interest in golf, I mean zero, at the time.
Fast forward to 2013. I was getting ready to graduate from San Diego State University and *sigh* I met a boy. On our first trip home to Hollister, there was nothing to do to entertain him (remember, farm town and the Haybalers?) so we made our way to my old Country Club.
This is where my passions collided. I loved him, he loved golf, now I loved golf. The moment my driver struck the ball off the tee, I was hooked!
Though the relationship faded, my love of the game only continued to grow. I played golf consistently and many times an outing was followed by a night out with my girlfriends. I quickly realized that it would be way better to bring those two together. But you know what was crazy? I didn't have any girlfriends that played golf!
This is when I started to gather my babes. I encouraged any friend I could to join me on the course, to introduce them to the game and to my passion.
I'm so happy that this passion has turned into something that truly brings women together in something that, let's face it, can be a difficult game in a male-dominated sport. Our women are here for love of the game, laughs, Pars and Birdies. We challenge one another but at the end of the day, no one cares what the score was, but that we had a good time and let's face it, nabbed at least one par on the course.
Do you want to share your story? Let us know!