Rose Zhang Places T3 at ANWA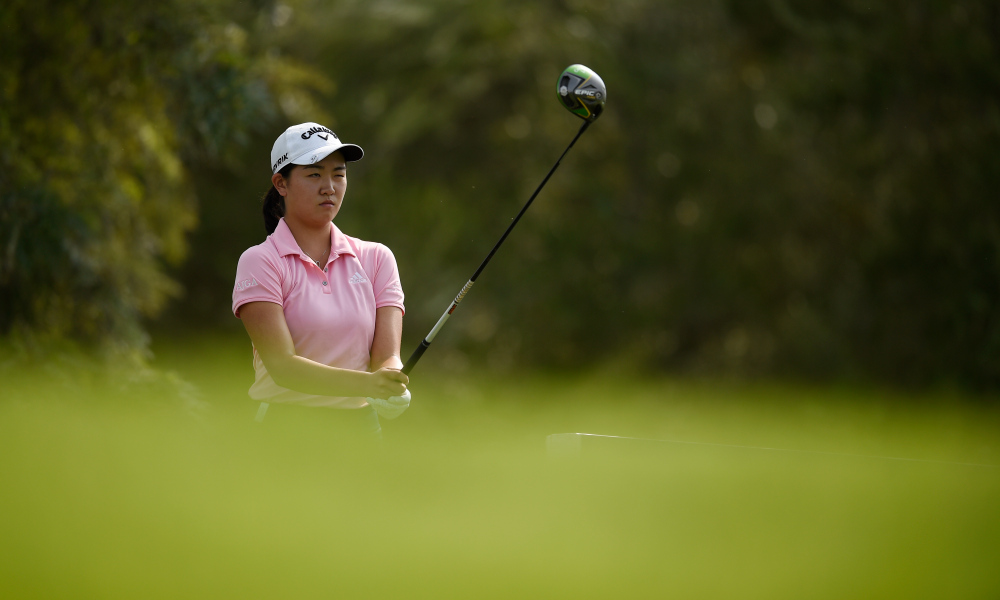 Rose Zhang had an adventurous week at Augusta National recently, but this was much different than the first time she played there.
Zhang, the top-ranked golfer in the World Amateur Golf Rankings, had a share of the lead at the recent Augusta National Women's Amateur and finished in a tie for third. She played as a 15-year-old amateur in 2019, then last year's tournament was postponed because of the COVID-19 pandemic. This year, she saw her name atop that famous leaderboard.
"When I was 15, I was the youngest in the field, and it was a whole new experience," Zhang said in a phone interview. "For me, coming into this year's event I was a little more prepared and more mature. It's a great experience to be able to play Augusta National. It's everyone's dream to play and compete there. We didn't take it for granted. Everyone had a great time. I loved every moment of it. It was a great learning experience. I learned a lot about my game and how to manage myself."
Zhang, who turns 18 in May, had a triple bogey on the par-13th hole at Augusta in the final round. No one could find the ball she hit off the tee. Zhang recovered and birdied the next hole, the 14th, and got back into a tie for the lead but later had a three-putt on the 17th hole. She finished with a final-round 75. Japanese teenager Tsubasa Kajitani went on to win in a playoff.
Still, the week was full of wonderful lessons on and off the course, networking and good food.
"The entire week we felt like princesses," Zhang said. 'We were treated really well."
She really enjoyed the Georgia peach ice cream sandwiches, sushi, barbecue and dining next to Augusta National chairman Fred Ridley.
Zhang even found the humor in her roller-coaster back nine at Augusta. She made a thankful Instagram post about her week at Augusta, and used the hashtag #amencornerkilledme.
"Yeah, you really can't be too hard on yourself" Zhang said. "Just learn to enjoy being on the course at Augusta National and being in contention is something we should all be grateful for."
Zhang continues to build on a banner 2021 in which she was in contention to win a Symetra Tour event in March in Arizona.
She will graduate high school from Pacific Academy in Irvine with a small ceremony in May. She has a summer schedule packed with some of the best tournaments around the world, like the AIG Women's British Open. She'll miss some of her high school senior activities for award ceremonies and tournaments but she left her mark, especially as a school officer helping raise money for the Make-a-Wish Foundation.
She'll start her freshman year at Stanford in the fall. She'll live in new freshman dormitories and won't know who her roommate is until she arrives in Palo Alto.
It was that Stanford connection that offered a topic of conversation between her and Condoleeza Rice at Augusta. Rice is the director of the Hoover Institution at Stanford and became one of the first two female members at Augusta. Rice was there during the amateur tournament and the two chatted.
"I've met Ms. Rice," Zhang said. "I saw her after I finished my round. It certainly was very cool. She actually emailed me after the ANA Inspiration and I saw her two years ago, too."
Zhang said Rice told her that she can't wait to see her on campus.
For Zhang, 2020 was difficult because of the pandemic but she became the reigning U.S. Women's Amateur champion.
"Winning the Women's Am has definitely been the highlight," Zhang said.
She hadn't played or practiced in the 10 days leading up to the U.S. Amateur in Maryland because she was dealing with a wrist injury.
Nothing seems to slow down Zhang when it comes to her golf game. Except maybe a pause for a Georgia peach ice cream sandwich.