Preview Promises Best Farmers Insurance Open Yet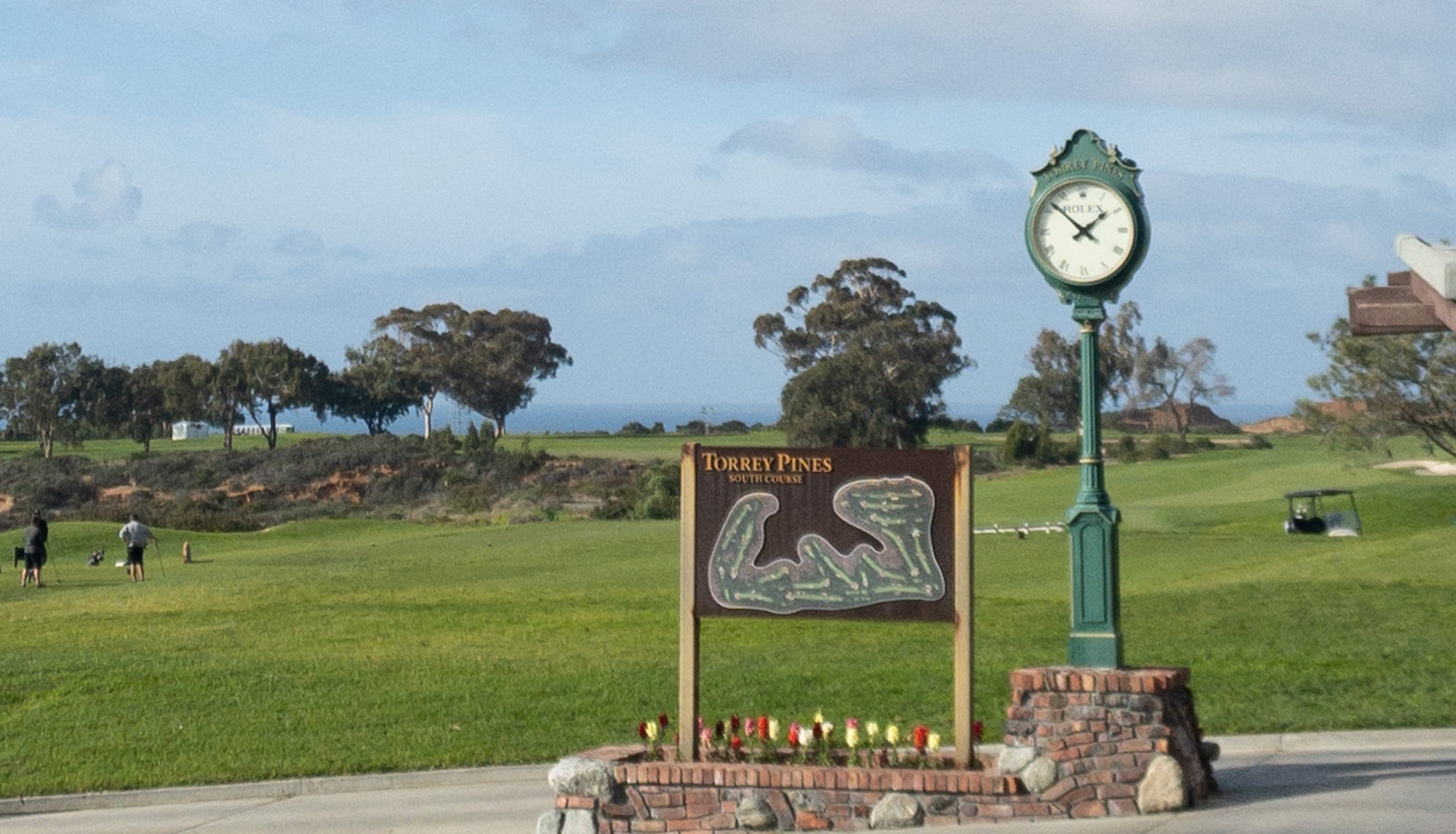 The quiet before the storm. On the preview day for the Farmers Insurance Open 2020, taking in that peace and quiet was definitely on my mind. By the time January 22 rolls around, there will be no peace and no quiet out on the Torrey Pines Golf Course, but for this sporting event, that enthusiasm is welcomed with open arms.
PGA Tour events have undoubtedly evolved from where they were even a few years ago. Rather than handing cheering fans "shhhs," they are now handed paddles to give them more gusto, and aid in cheering even louder. Farmers Insurance Open is making it known that they are on-trend with this new approach to golf tournaments -- where spectating goes far beyond standing there quietly and watching the pros work their magic.
Rather, this tournament will be a full-blown experience that even non-golf fans are sure to love. Just as the Super Bowl and the World Cup are sporting events that aren't reserved solely for die-hard fans, the Farmers Insurance Open is slated to be another year of greatness when it comes to a weekend of fun not only for golf fans, but for those who are simply looking for a good time.
And this year, it's looking like there will be more women than ever joining in on the experience. From aspiring young female golfers to pros; from women who play a few times a week to women who only step foot on the course because of their husbands, there is something for everyone at the 2020 Farmers Insurance Open.
The tournament runs Wednesday, Jan. 22 to Sunday, Jan. 26, with more action happening between those dates than you'll know what to do with. Wednesday is our personal favorite day of the tournament, as it is "Women's Day". This afternoon goes beyond golf and dives deep into personal and career development. Four women speakers will share their stories and inspiration on what led them to greatness, and the women participating will find themselves leaving this event better than they showed up.
Ticket Options
General admission tickets offer access to the tournament as well as access to the Fan Village, the Grove, the Michelob ULTRA Zone and the Post Part Series, along with others. Level up to The Fringe ticket, and gain access to a premium cash bar, artisan food choices, and more. Or step it up even more to the Trophy Club on 18 and get open bar and food access.
The Surf Club on 17 (which got its name from the stunning ocean views it offers) offers premium all-inclusive food as well as a full bar. And there's also options for big groups to choose from that provide the ultimate Farmers Insurance Open experience.
Food & Beverage
Speaking of experience, the food at the preview was a peek at what you can expect at the tournament and let's just say that the days of cold hot dogs and french fries with a Coke are long gone.
Instead, you'll find options such as the Torrey Breakfast Burrito featuring the famous Seaside Market Burgundy Tri Tip, along with scrambled eggs, potatoes, cheddar cheese and salsa roja. Another tournament breakfast option is the Sunrise Breakfast Bowl, a vegetarian-friendly option that meat lovers will enjoy too.
My personal favorite was the Crunch Salad, which doesn't only look great, but is packed full of flavor (and is vegan, to boot!). This salad features pea pods, red cabbage, apples, cauliflower, fennel, walnuts, lemon juice, extra virgin olive oil, and the star of the show: black truffle seasoning. This is notches above your average salad, and even more notches above your typical sporting event food. And if you're a pizza fan, the Flatbread Trio will make all your dreams come true.
Now let's talk drinks. At the tournament, you'll be able to imbibe drinks such as a Chandon Sparkling Mimosa, Chandon Rose, a Grey Goose Signature Bloody Mary, Bon & Viv Spiked Seltzer and the crowd favorite: 10 Under Pale Ale, which is exclusive to the Farmers Insurance Open at Torrey Pines Golf Course.
In addition to food, drinks, and golf, the tournament will also have a CBD oil tent where you can try out new products, a sunscreen station to keep you safe in the sun, a merch tent where you can get all your Farmers Insurance Open swag, including the beloved Keep Calm / Torrey On paddle, a live DJ performance on Friday and Saturday nights, and much more.
Doesn't sound like your typical golf tournament, does it? And things are looking to be even crazier this year, thanks to Tiger Woods' recent commitment to the tournament.
So whether you're new to golf, or a seasoned pro, this year's Farmers Insurance Open is guaranteed to be an epic day full of nail-biting golf, mouth-watering eats, delicious libations, and more fun than you've ever had on a golf course.
Buy your tickets here.