Mother's Day: Cherish Every Moment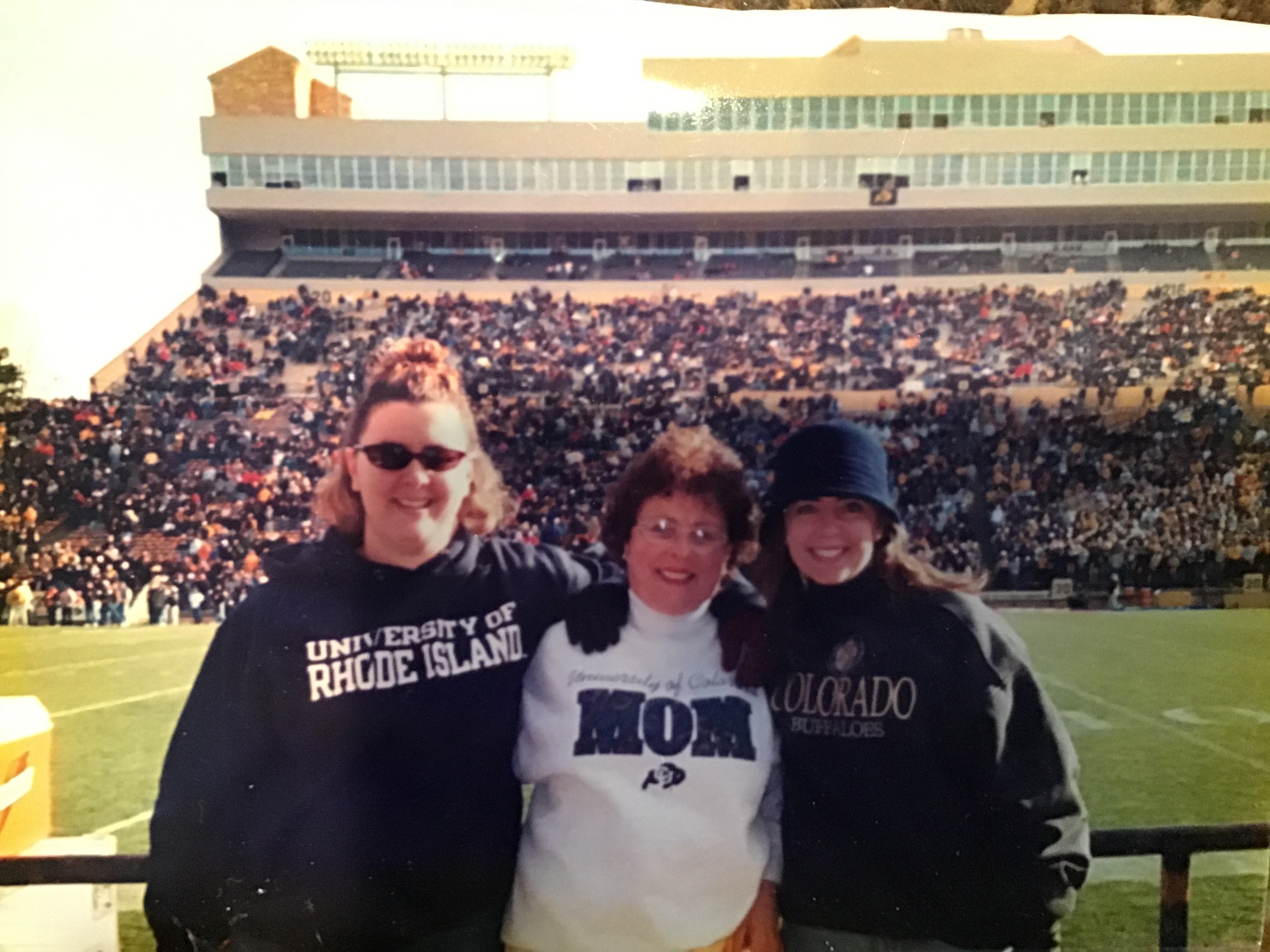 I had the best mom on the planet.
My mom, Loretta, was funny and witty and generous and loving.
She was a fan of whatever I did. We were a huge sports family of football fans and basketball players and runners and such, but golf wasn't one of those sports we played or watched growing up in Colorado.
It wasn't until after I graduated college and was working in my first professional sports reporter job in New Mexico that I took up the game at age 22. There wasn't much else to do in the small city of Hobbs, and I loved it.
Later, when I moved to Los Angeles, I became a golf writer and found another passion, covering golf. I covered four U.S. Opens, the Masters, the PGA Tour stop at Riviera CC, charity tournaments, junior golf and much more. My mom was proud I learned how to play and cover the sport. She became interested in it, too.
My mom passed away in 2008 from breast cancer, which is why Mother's Day is such a difficult day for me.
This year, with the world besieged by COVID-19 and stay-home orders and fear and anxiety about the pandemic, many of us will face different challenges on Mother's Day.
And for this, I have so many of my mom's favorite sayings to get us through this trying time:
1. Overlook a lot correct a little
It's always a good time to be kind and let some things go, especially if you know what the person meant.
2. Fake it til you make it
Put a smile on your face, even if it's hard some days. This works if you're playing poorly on the golf course too.
3. Don't sweat the small stuff
Focus on the big picture and be grateful for all the things you have. Little stressors aren't that important. The things that will stick with you are love, compassion, family and friendship. And having a good time with others on the course, not how good or bad you played.
4. Go Kick Some Asphalt
Get out of the house and get your exercise, whether it's walking or running to clear your mind. And when we're back to playing golf on the course, forgo the golf cart and get those recommended 10,000 steps a day in with a pull cart.
5. You go girl!
Celebrate the small and big victories. A birdie! Making a delicious dinner for your family! Or picking up a new hobby, like learning another language.
6. KISS (keep it simple stupid)
Think about one thing when you're swinging the club (like keeping your head down). Or when you've got a lot on your plate, do one thing at a time.
7. Always help others
Whether it's thanking grocery store workers on the front lines of the COVID-19 pandemic or checking in on your neighbors and friends or making a donation to a worthy cause, be selfless. Give blood. Foster a dog from a shelter. Or tell someone you love them. Giving is better than receiving. Always.
Mother's Day will be a challenge for many people this year because many moms and daughters and moms and sons won't be together due to stay-home orders and travel restrictions.
We can, however, be there for each other through texts and calls and FaceTime videos and cards.
My heart goes out to all of you who struggle on Mother's Day. Those of you who have lost your moms and aren't moms, like me. Those of you who are estranged from your mom or have a difficult relationship with your mom.
I also send hugs to everyone who has a loving mom to celebrate. Cherish every day, but especially Mother's Day. We'll all be so grateful for our mothers. And go kick some asphalt.