Giving Back & Remembering the Legacy of Deb Long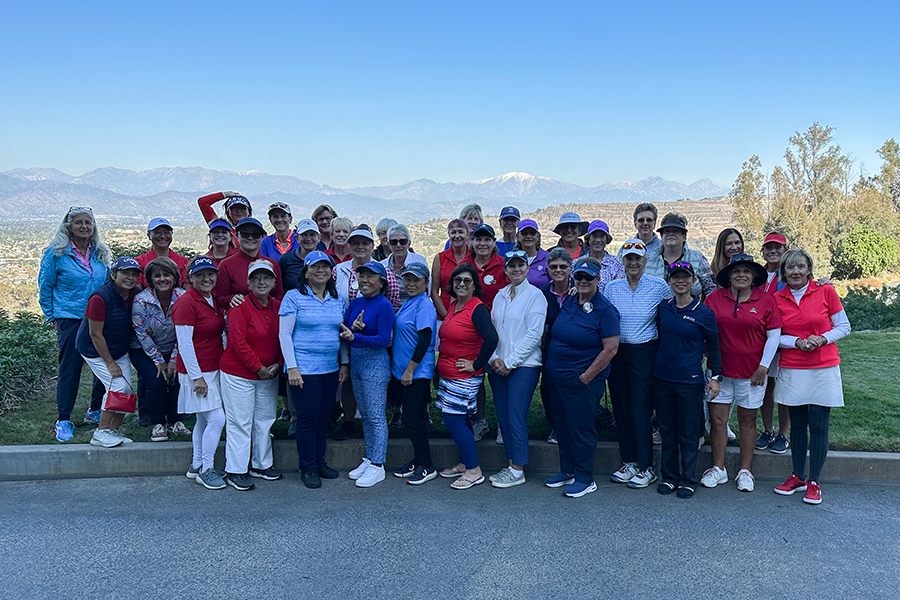 When you have a group of charitable female golfers, a fun day of golf and an idea to fundraise in memory of a special woman, you end up with quite an impactful fundraising effort.
The second annual Deb Long Cup at Industry Hills GC was held last month and netted about $7,500 for the SCGA Junior Golf Foundation.
Deb Long, who was a member of the Industry Hills Women's Golf Association (IHWGA), is the inspiration behind the event. Long was dedicated to the women's game and served as the interim executive director for the Women's Southern California Golf Association for nearly two years before the merger with the SCGA. At the SCGA, Long championed women's golf initiatives and supported female member clubs. She passed away in 2019
SCGA Board Member, Lynne Haraway approached Ann Garrett about the idea, and it quickly took off.
Garrett is the former president of the IHWGA and was all in from the time she was asked.
"Lynn knew Deb had been involved in our club and felt it was a good opportunity to honor Deb by fundraising and particularly targeting women to contribute to the Foundation to support junior girls golf," Garrett said. "I went back to the board of our club and talked about ways to fundraise and collectively the board came up with the idea of a competition within our own club."
Garrett said they had done their net championship and presidents cup and combined net and gross championships together into one event in September.
In 2021, the first year of the event, an Industry Hills member created a challenge anonymously: if $1,000 raised, she'd match it.
"That really helped us last year to get started with people actually writing checks beyond what they contributed through the entry fee," Garrett said. "That helped a lot. People are generous when they know it's going to a cause they care about. The vast majority of our members really care about junior golf and particularly getting girls involved in golf.
"They see the benefit in their own lives, and they realize the friendships they've built through golf and the work connections they've made through golf. I can tell you, it's not a hard sell to get members to write checks for that."
This year, three members got in on the challenge. Two were in for a $1,000 match and another at $500.
And now, Garrett and others are thinking big.
"We're hoping to make an annual event and rotate sites," Garrett said. "We hope to get the attention of other clubs and use this as an idea to fundraise. Everybody loves to play team match play. It's fun to go to another club. It's like a guest day with a purpose."
Garrett is happy to be helping both the legacy of Long and the future for girls golf.
"I was lucky enough to have met her and played a couple rounds of golf with her and interact with her over the years," Garrett said. "She was always about others. Even when you played golf with her, her biggest focus was that others were having a good time and enjoying the golf."
"I think it's really cool we call it the Deb Long Drive because it makes it really personal for some people, but I don't really think it narrows the fundraising. I think it's the idea of supporting girls golf through the SCGA Junior Golf Foundation that drives people to write checks."
The cause is so important a second event was planned, the Deb Long Challenge on November 12. Industry Hills challenged Western Hills to a one-day match play team event. There were 48 players, 24 from each club. Part of the entry fee went directly to the Foundation, as is the case with the Deb Long Cup, and a 50-50 raffle was part of the day. Close to another $1,000 was raised.
Like-minded women who are playing golf and supporting the future of girls golf through the legacy of Long. Quite a pairing.