Griffith Park GC Hosts Women Fore Golf Event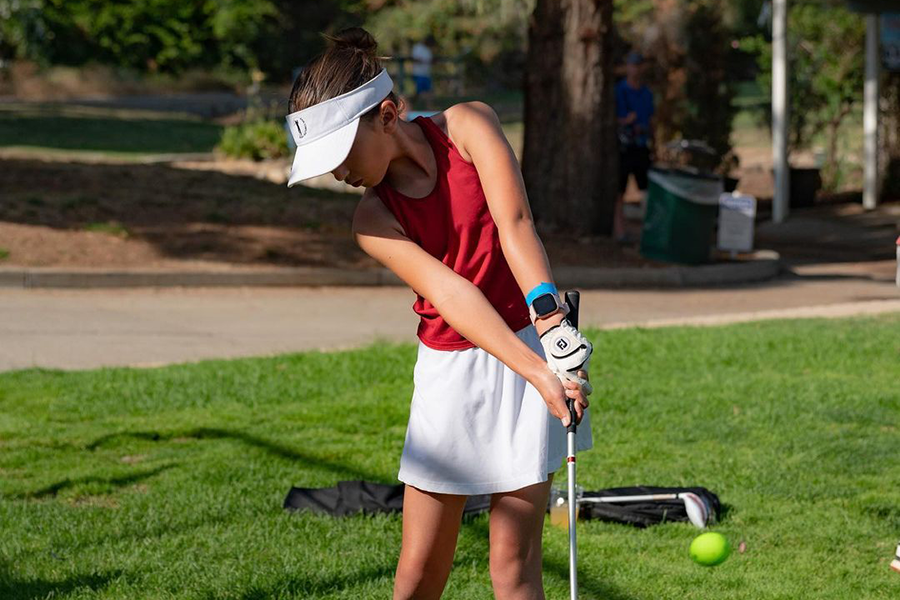 When I pulled up to Griffith Park in central Los Angeles last Tuesday and began looking for posted signs to the golf course, I discovered I didn't need to find a posted sign. There were dozens of women and girls wearing red shirts and carrying golf clubs, leading the way to the course.
June 7 was Women's Golf Day with events being held at 880 locations in 80 countries around the world. I set out to meet some of the women, girls and men who attended and the SCGA Foundation coaches who volunteered their time to help introduce more ladies to the game.
Hosted by SCGA Junior Foundation supporters, the LPGA Amateurs of Los Angeles and Griffith Park Golf Club, the coaches and volunteers had set up stations offering instruction on various aspects of the game. Participants moved through each station with their scorecard to record their points earned in the drive, chip and putt competitions, followed by drinks, snacks and a raffle. All for a $10 entry fee, benefitting LPGA*USGA Girls Golf chapters in the San Fernando Valley and Southeast Los Angeles.
Yuka Okajima started playing golf one year ago and is so excited about the sport she said she wished she could play every day.
"I asked my friend Tina to join me today because I thought it would be fun," Okajima said.
This was her first competitive golf activity and when I spoke with her halfway through the six stations, she was having a blast.
Okajima's friend Tina Young started playing when she was a little girl, but it had been years since she had played. That is until the pandemic hit. Golf is "the perfect COVID sport," she said.
I was curious why there had been such a long gap for her, and if she felt there were barriers to pursuing the sport.
"I was often the only woman, and the only woman of color, but now you see more diversity. We have a long way to go to make more women feel comfortable, but it's getting better," Young responded.
It also helps that she's able to attend events such as this at Griffith Park last week. It helps her hone her skills and gain confidence.
"I am super competitive and play a lot of other sports. Golf is the hardest. I want to get to a single digit handicap and be competitive," Young said.
One of the coaches that day was Lauren Fesler, Assistant Director of SCGA Junior and an LPGA Apprentice. She was bit by the golf bug at the age of 12 when she herself became an SCGA Junior Golfer and grew up in the program.
"A lot of the people that I work with now have been my lifelong mentors and role models for me, so it's really great to be coming back to a program where I grew up in, and serving in a community that I started playing golf in."
She added, "Women's Golf Day means everything to me. It's a place for inclusivity, representing women, making the game more inviting and accessible for everyone to come out to." She feels that most importantly, everyone should feel welcome to be out on the golf course and is grateful to the LPGA Amateurs of LA and Griffith Park Golf Club for creating exactly that atmosphere.
Judging from the laughter and smiling faces of the girls and women who participated that day, there's no question they felt welcome and supported by this special event.