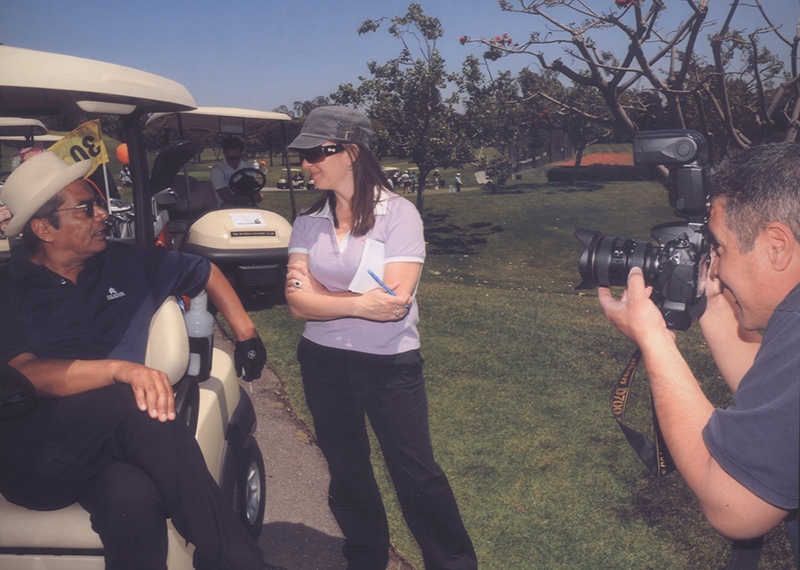 Thanksgiving is a perfect time to reflect on all the things we're grateful for, including this amazing sport.
I'm grateful for golf. Let me count the ways...
I'm grateful golf has given me another circle of friends and colleagues. My start in golf didn't come growing up in Colorado. I was exposed to countless sports but not golf.
I'm grateful I was introduced to the game during my first professional job as a reporter at the Hobbs News-Sun in New Mexico. No offense to the fine people of that small city in the middle of nowhere, but there wasn't much to do there. I started playing as a 22-year-old at the advice of the executive editor.
I'm grateful for the rates of $4 to play 18 holes at Ocotillo GC after 4 p.m. on weekdays and $5 rounds after 5 p.m. on weekends. If it wasn't affordable, I might not have started.
I'm grateful that I was assigned to be a newspaper golf columnist in Los Angeles. It opened up a whole new world to me. I was lucky enough to cover so many cool events, from high school to college to professional, including 10 consecutive years of the PGA Tour event, the Genesis Invitational, at Riviera CC. What an office, complete with sunshine (and often rain in February). I'm grateful that was a good walk not spoiled and I could always get my 10,000 steps done watching the world's best golfers. I'm grateful for being inside the ropes, since I'm 5-foot-2.
I'm grateful for my 96-year-old friend Betty Bowler, the outgoing, fun former golfer who is a member at Woodland Hills CC. I met her because she's the historian there. I've been to her house for coffee - a friendship that extends beyond the club.
I'm grateful I was able to cover the Masters, an opportunity made possible by colleagues who turned friends, many of whom were at my wedding.
I'm grateful I've covered four U.S. Opens, too. Walking Pebble Beach, mercy.
I'm grateful for playing with all my friends and those who accept that I never play the 10th hole because I'm busy eating the snack I got at the turn.
I'm grateful to have played golf with the late Glen Campbell and Dodger great Fernando Valenzuela.
I'm grateful I've had many conversations about golf with professional athletes of other sports, including Mike Trout. Watching the MVP get excited recounting his first hole-in-one was pretty cool.
I'm grateful to write about golf and the many interesting people who play the game. I'm grateful to YOU for reading, and I'm grateful to be part of this amazing space where incredible women read and tell stories.
What makes you grateful for golf? Email us at [email protected] and share your story!