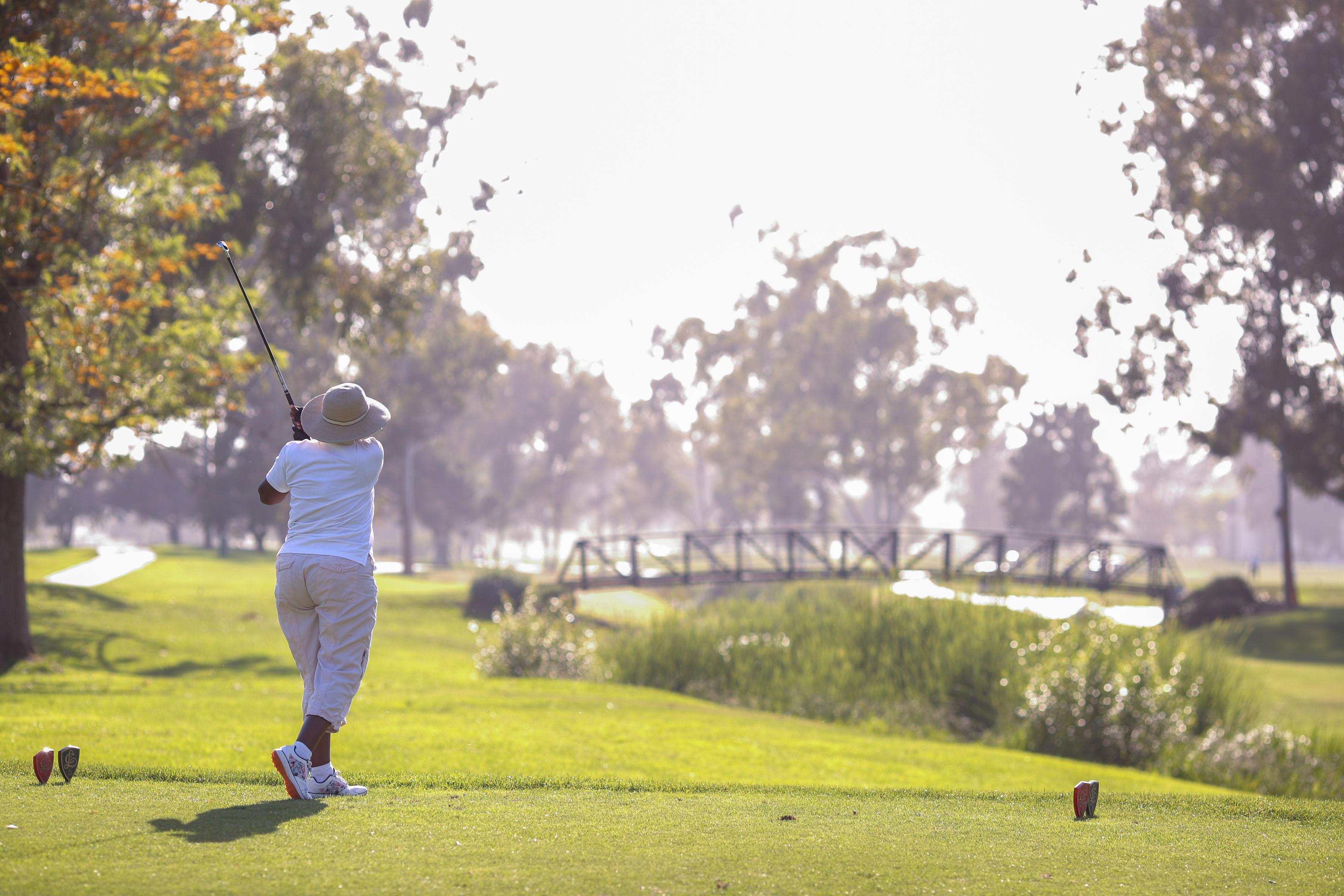 Golf, as we all know, is a mental game. Experienced golfers will assure you that eighty percent of golf is mental, and that the other twenty percent is in your mind. Joking aside, the psychological game is closely woven into the fabric of a golfer's life. As a social sport, the combination of improving one's athletic technique while building a community of like-minded friends is attractive enough. Yet even more significantly, golfing can be an inside job, helping to boost our spirits and serve as an antidote for stress, anxiety, and depression. For me personally golf has been a savior during some rough patches.
I've been playing golf off and on for years, initially signing up for lessons with an old boyfriend. The relationship didn't last but I did invest in a set of clubs and got hooked on the sport. I sometimes consider myself a "perpetual beginner." I've returned to golf over and over again throughout the years. I play for fun, but also have found solace in the game during times of difficulty, such as the stress of unemployment.
Working as a creative isn't an easy road, but when living in Los Angeles it can feel like a game of survival. In the years trying to hustle Hollywood, many times I did not have had the luxury of a full day for eighteen holes, but I could escape for an hour. Waiting for the phone to ring can feel like torture, and sixty minutes at a driving range kept me sane. I learned that a bucket of golf balls has the capacity to keep me centered and focused, and my anxiety would disappear a bit. Golf has taught me to stay cool under pressure and to keep my eye on the ball. I also learned that in golf I don't need to compare myself to anyone else, I simply need to try to do better that yesterday.
Working on my short game has taught me humility and practicality. When I first started golfing I desperately wanted that perfect swing, the emphasis being on teeing off (in front of others of course) and then strategically advancing the little white ball to green. Once on the dance floor I realized how vital putting is. As Bobby Locke said, "You drive for show and putt for dough." We can often expect life to look a certain way, only to realize what is helping us to get where we want to be are often the routine habits that don't draw as much attention.
Often practicing a sport can help lift us from the doldrums or provide a respite from real world pressures or circumstances we're in. It's a healthy, temporary escapism if we lose ourselves in the activity of it. There's the zen of it. When I'm so concentrated on trying to improve my swing, in that zone, I feel fully present. Psychologist Mihaly Csikszentmihalyi would call that it being in the flow, and "a deeply satisfying state of consciousness." His book Flow: The Psychology of Optimal Experience teaches how to improve the quality of life by choosing activities that lead to that consciousness. For us golfers that means heading to a course.
Spending time on the links is beneficial for the mind and body. As the saying goes, "healthy body, healthy mind." Being outside in the fresh air is relaxing, good for the soul, and reduces stress. And there's that natural endorphin release from the fitness triggered by walking the course and the constant swinging motion of those clubs. Even if you're not on playing your A-game, you're still ahead.