Mediterranean Golf Cruises: A Mix of Adventure and Luxury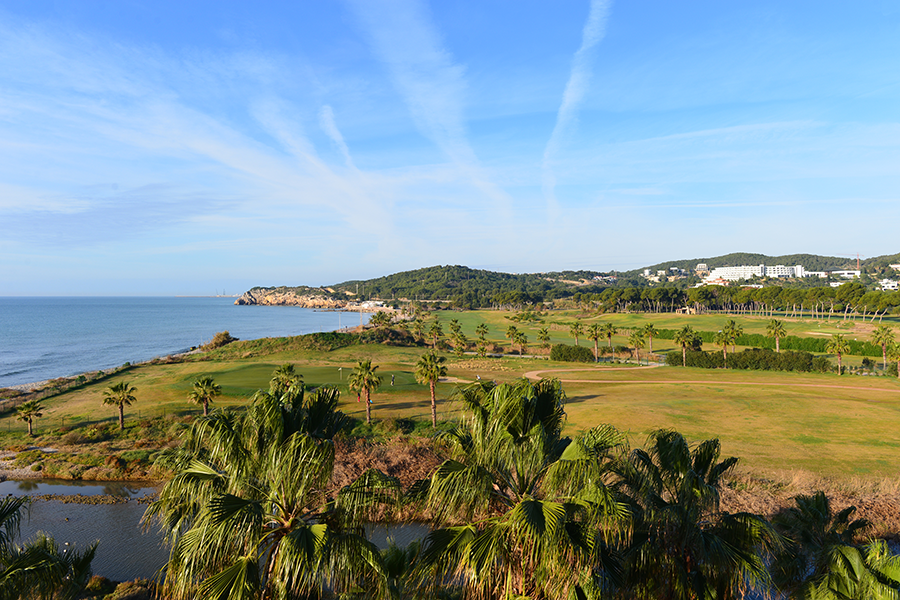 I'm a bit of a wanderlust and when you pair that with being an avid golfer, you find yourself on some incredible golf trips. . As much as I love a good golf get-away, there are inevitable hurdles and difficulties that can impede one from reaching maximum golf travel enjoyment: lost luggage, packing and unpacking multiple times as you go from hotel to hotel and the time-consuming task of researching golf courses and booking tee times.
Yes, I know. We should all be so lucky to be faced with these "impediments." But what if you could enjoy a golf vacation without them? Guess what….I did! I took my love of both golf and travel, doubled down on a Mediterranean golf cruise, and had the time of my life.
I do realize that golf cruises are not a novel concept, but I don't know of a cruise line that provides this level of luxury, convenience, and variety at a reasonable price point... When you find something that you love as much as I did this trip, you want to sing it from the mountain tops and share it (or in this case, write about it).
The name of the cruise line is Costa Cruises and my home for the week was the Costa Smeralda. I love the fact that since this is a Mediterranean cruise, you can enjoy ideal temperatures year-round. I was able to book my travel based on the most convenient time of year for my schedule instead of being limited to a certain season.
I spent most of my first day at sea soaking in all the ship had to offer. First on the agenda was to become familiar with the dining areas. I loved the fact that they offered cuisine options that reflected the regions we were about to visit. And besides a five-course dining journey by world-famous chefs, there were options that included more casual settings, massive buffets, a Nutella station that blew my mind, and next-level espresso bars (hello, Italian cruise line) sprinkled all over the ship that made it tough to walk by without indulging, even if it was my third of the day. I'm finding the return to American coffee to be a difficult transition.
But what about the golf, right? One word: surreal. I had the option to play up to three golf courses in places like Rome, Savona, Barcelona, Mallorca, and Marseille. Rome's Marco Simone Golf and Country Club is even on that list, which is home to the 2023 Ryder Cup.
One of the things I enjoyed most was tracking my ball in the air and watching it skirt up to the green and suddenly catching a glimpse of the beautiful city in the distance or a unique piece of architecture and remembering, "Wow, I'm playing golf in Europe."
Interesting to note, I found that drinking on the golf course isn't "a thing" in Europe. Golfers in Europe take a more serious approach to the game than that of simple relaxation and enjoyment. They don't mess around. Don't get me wrong – they still have a lot of fun on the course. The approach, however, is not a leisurely one.
What WAS leisurely, though, was not having to lift a finger when it came to logistics. The tee times were made, we enjoyed priority disembarkation and embarkation (if you've ever been on a cruise you know this is golden), transportation to and from the golf course, my golf bag waiting for me on the transport bus(playing with your own clubs instead of different rentals each round is a game changer), and they even provided us with lunch to keep up our strength as we swept across the rolling hills, shot by shot.
A major convenience was experiencing all the different cities while only having to unpack my bag once. It left more time to enjoy the actual vacation. After sleeping like a baby on the ship I woke up in a different city just about every day. I could explore that city (or play golf) and then return to enjoy the familiar comforts of "home," which included my cozy cabin and reliable dining options. For me, it was the perfect mix of adventure and luxury. I can't wait to go back.