Game Changer: Women's Team Play
By: - Dec 16, 2019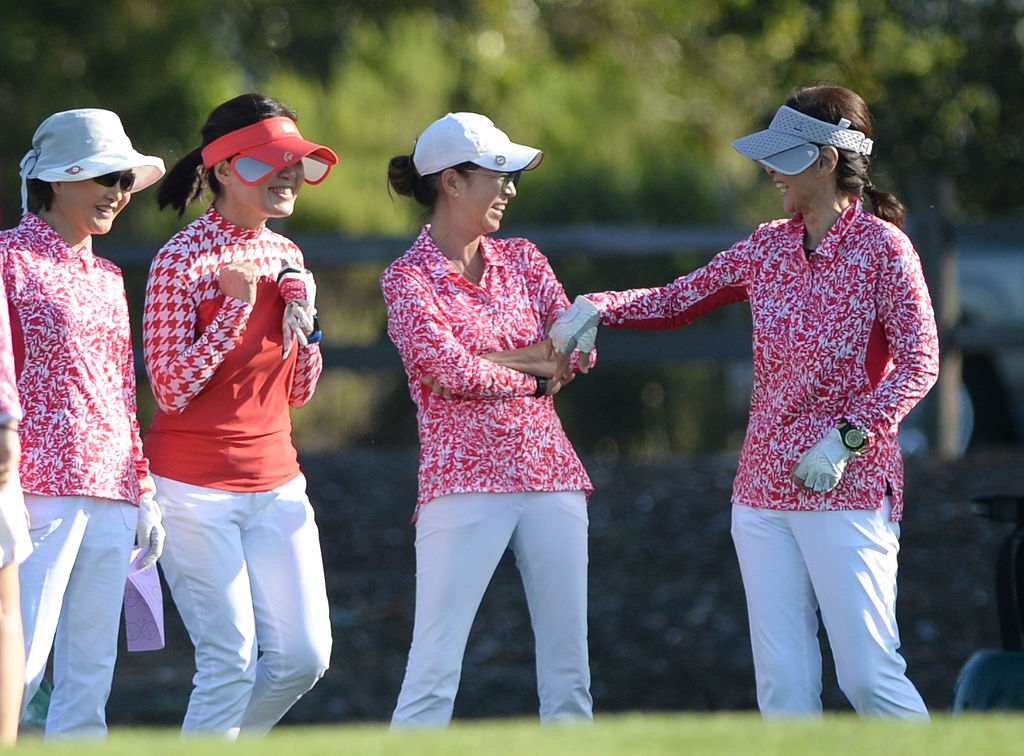 During this time of year, most golfers may be putting the clubs away for the chilly winter season and break out the knit sweaters and eggnog. But if you're in SCGA Women's Team Play, golf season has only just begun. FORE Her sat down with a Team Play veteran and 10 year captain, Debbie Hoekstra and 27 year participant Diane Grimes of the Saticoy CC Women's GA and shared their experiences.
FORE Her: Why did you start playing in Team Play?
Debbie Hoekstra: I started team play around 15 years ago as a new golfer and had several seasoned golfers who encouraged me to give it a try. I was afraid of not knowing the rules well enough to play but they assured me I would have a partner who would help me out. As a new golfer I wanted to play other courses and make new friends and this gave me the opportunity.
Diane Grimes: When my Handicap Index had been brought down to a 22 they insisted that I join the Publinks team. I was reluctant and very nervous, but after a couple matches I really enjoyed the competition. When we joined Saticoy Country Club, the Women's Club was very welcoming and I joined the team the first year.
FORE Her: What is your favorite thing about Team Play?
Debbie Hoekstra: I love the opportunity to play some great courses that I may not have been able to play otherwise and meeting some wonderful women who have enhanced the golf experience.
Diane Grimes: My favorite thing about team play has always been the camaraderie among our players. After that has been meeting players at other clubs.
FORE Her: How has Team Play affected your relationship with golf?
Debbie Hoesktra: Playing team has made me a better golfer as I've made myself practice more. I love the competition and especially love match play and having a partner. Match play is definitely my favorite format.
Diane Grimes: Team play has actually kept me involved with golf. I ran our family business for years, which could be time consuming, but everyone knew that during Team Play, I'd be there! Even after I quit playing because of health reasons, I stayed on as captain so I could be a part of things and keep in touch with all of the friends I'd made over the years.
FORE Her: Any advice for someone who's curious but nervous?
Debbie Hoekstra: Since I've been a captain or co captain for about ten years it's always good to encourage golfers who are new to Team Play to give it a try. We ease them into it by partnering them with someone with team experience and start them as alternates. Most of the ladies who were originally hesitant to play have ended up loving team! We all look forward to the start of team every year!
Diane Grimes: It's natural to be nervous; everyone is at some time, even experienced players. As team captain, I always assure my new players that they can start as alternates. They get the experience of playing a match without the pressure of having it count in the competition. They can do that until they're ready. In the meantime, they get to play different courses and meet some really nice people, which is what team play is all about.
SCGA Women's Team Play is a competition open to regular member clubs maintaining at least one 18-hole golf course of at least 3,000 yards in length. Participating clubs may enter up to two 12 player teams. Clubs are arranged into groups of four, and their respective 12-woman teams play a series of six home and away matches within their assigned group. If you are looking to fill your group, click here and submit your information so that other clubs in your area can get in contact with you. All competitions play four-ball net match play. Group winners then meet in single elimination play-offs, culminating in an 18-hole championship.