5 Reasons You Should Get Fitted for Golf Clubs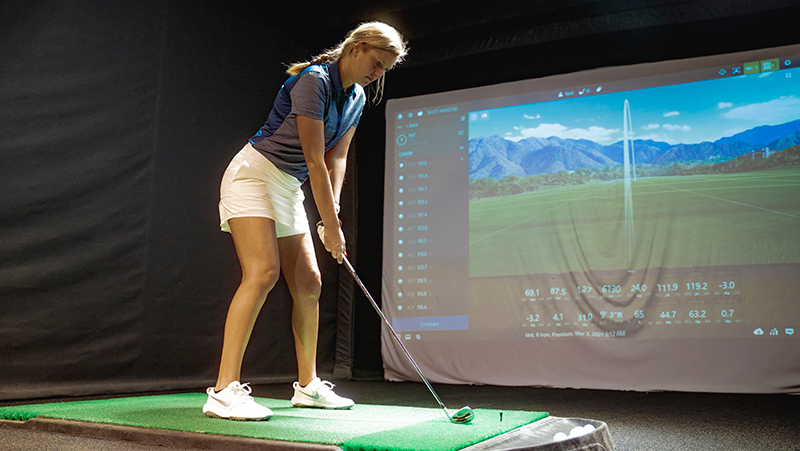 Club fitting might seem like an extra investment that you don't need, but what I've discovered is that if I had gotten fitted early on in my golf journey, I would have spent less money in the long run.
Prior to getting fitted, I bought a used set of Callaway clubs. They were great for about a year but as my swing improved, I felt like I didn't have the clubs I needed. I realized I was adding clubs to my bag, trying to bridge the gap of distances between my irons and woods. Before I knew it, I had a mixed bag of several different kinds of golf clubs, although I felt I had put together a decent set after four years. Then one day after a round of golf, I walked out of the clubhouse to a missing bag. My clubs had been stolen.
Instead of piecing together an entirely new bag of clubs, I decided I teamed up with my friends at The Golf Bar in San Diego, who is a Callaway retailer, and had an official fitting done. I wanted to use this as an opportunity to get my clubs right, and I learned so much during my fitting. Each club is unique in serving a purpose, making sure my lie angles and shafts were right for my unique swing.
Reflecting on the experience, here's why you should get fitted, regardless of where you're at with your game:
Every golfer and golf swing are different. You want to make sure your clubs are fitting to your swing.

You'll learn a lot about your swing during your fitting, like how certain specifications for different clubs influence ball flight. Having a golf professional alongside you to analyze your swing and identify the right clubs for you eliminates all of the guesswork.
Each club is created with a purpose of distance adjustment. Finding the clubs that fit your approach or style is key.
Getting the right fairway woods will maximize your long game. This will bridge the gap between your woods and irons so you can cover all yardages and improve distance control.
Your new clubs will fit your skill set with room for growth as your golf game continues to improve.
Overall, you'll play better golf. I went with Callaway because they are a great company with about 10 retail lines of clubs, and they cater well to the female golfer. However, being fitted is about personalization what will work best for you. If you're in the San Diego area, consider heading over to The Golf Bar for a proper fitting. SCGA Members are also eligible for a discount on club fitting and a swing evaluation through GOLFTEC, which features several locations throughout the Southland.
I've noticed a huge difference ever since I've been fitted, and you will too!