New Callaway Clubs Break The Gender Barrier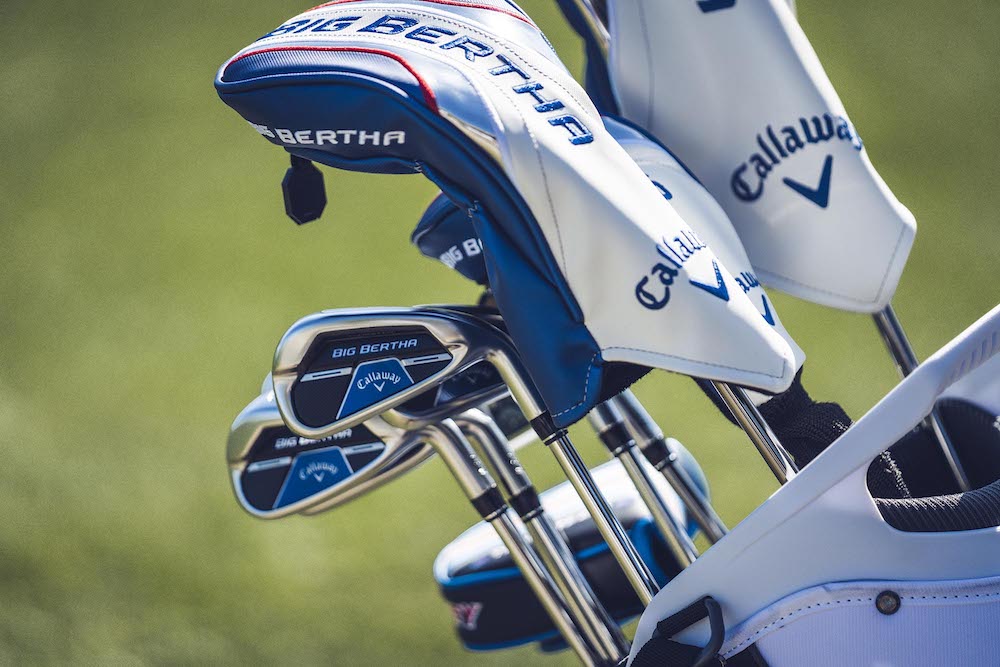 Everything about Callaway's brand-new Big Bertha REVA (pronounced reh-vah) club line is designed specifically to help women play better, more-enjoyable golf. Oh sure, like other major club companies Callaway has offered women's versions of its popular men's clubs for years. But REVA has been in the works "for a really long time," says Dave Neville, senior director of brand management at Callaway. "The women's market is golf's fastest growing category -- 23 percent of all golfers are women. As are 31 percent of beginners, which has been a huge participation group during the pandemic."
Inspired by female Callaway employees, officials collected loads of swing data from golfers and consulted with LPGA Tour pros such as Michelle Wie and Annika Sorenstam, to build REVA from the ground up with unique specs and aesthetics.
"It uses all of our best technologies and game-improvement features," says Dr. Alan Hocknell, the company's senior vice president of research and development. "Women struggle with a lot of the same swing issues as men, but sometimes at a lower clubhead speed and with more priority on shot elevation. REVA shares the Big Bertha identity on the outside, but everything inside is different. It requires different tooling, weight positioning, total weight, lofts, lies, and use of tungsten -- directed at women golfers." The result will instantly improve your game.
The Big Bertha REVA driver ($500) comes in lofts of 10.5 and 12.5 degrees that can be adjusted even higher -- you're sure to get the ball airborne quickly off the tee. The shaft is super lightweight, which allows you to generate more speed through impact. That translates directly to distance. Plus the clubhead is shaped to mitigate any slice or big miss, so you'll hit straighter drives more consistently. Its flexible clubface catapults the ball forward for extra oomph. In fact, officials claim that you'll still hit your drives a long way even when you miss the center of the face at impact. Weighting inside the clubhead is positioned to help rocket the ball high and soar far. And the Lamkin grip -- made just for the REVA line - feels soft throughout the swing.
Matching Big Bertha REVA fairway woods ($300 each) are dubbed Callaway's easiest-to-launch ever. They're shallow-faced and generously lofted, to help shots get off the ground with less effort on your part. And they help keep the ball in the sky long enough to gain meaningful distance. Like the driver, they're draw-biased to minimize fades and slices. Plus the shafts are also extremely lightweight, to let you generate extra clubhead speed and distance.
The same holds true for the Big Bertha REVA hybrids ($250 apiece). With extra offset to square the clubface at impact, and larger head sizes as well, these help you hit it straighter and longer. They're offered in five lofts -- up to a 36-degree 8-hybrid. Whichever ones you play, expect versatility from any lie and the ability to swiftly get the ball up and over bunkers and other hazards.
In designing the distance- and trajectory-oriented Big Bertha REVA irons ($1,000/set), Callaway's team employed extensive research and testing with women to create optimized lofts, swingweights, shaft lengths, and a forgiving clubhead shape. Impact harshness is muted on these, so shots feel nice and pure. As you're standing over the ball, you'll see a wide sole, offset and an overall inviting look that'll boost your confidence.
Callaway's intention for the entire product line is similar to yours: Going far. Officials hope to brand future product lines under the Big Bertha REVA label, making it a household name among women for years to come.