Navigating a Male-Dominated Industry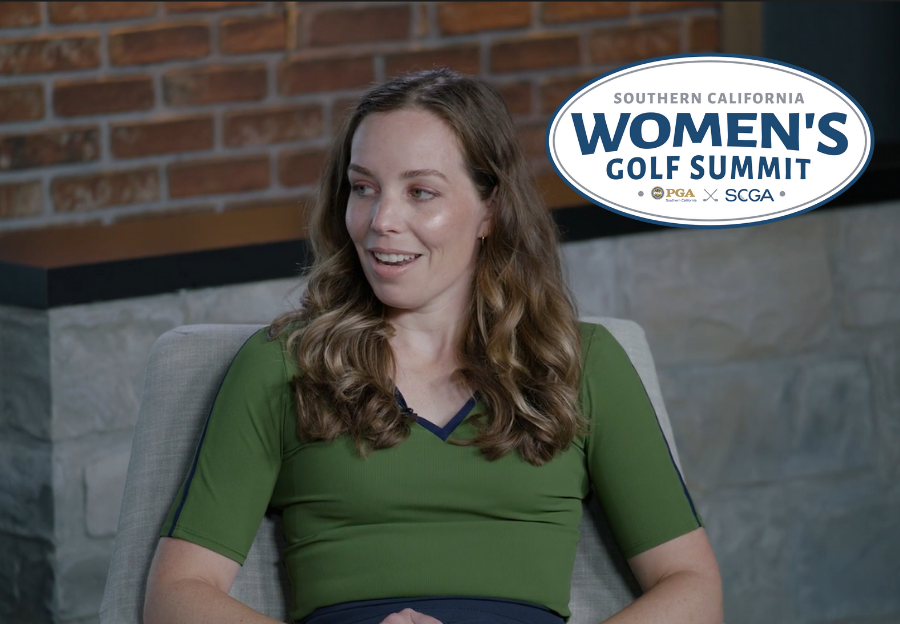 Hello FORE Her! In case you haven't watched my interview with Tina, my name is Alexis Eader and I am a Supervisor, Video Producer and Editor at Callaway Golf. I have been on the Callaway media team for seven years now and this is only my second place-of-work after college, which is pretty wild for a millennial.
I didn't get into this in my interview, but I did play golf in high school for three years, which is what gave me the confidence to try and get the job at Callaway in the first place. While I had been away from the game for a few years when I interviewed for my first position here, I have grown to love the sport so much more over my seven years in the industry.
Towards the end of my chat with Tina for the SoCal Women's Golf Summit: Profiles in Golf series, we talked about the impact of being a woman in a male-dominated industry. I could talk about this subject for hours, but for now, I would like to focus in on a couple of points that I mentioned, which were that you need to be aware of what's going on around you and you need to react well in stressful situations.
Let's talk about what it means to be aware first. When you're a woman in a male-dominated field, it is almost inevitable that at a point in time you will be excluded from "the room where it happens" (where important conversations take place). This is something that can and will change over time with relationships and after you prove that you are paying attention to what's going on. When walking around the office, talk to people in different positions/departments and always have your listening ears on. ASK QUESTIONS to the people that work above you.
Why did they choose this tagline? What's the target demographic? How can I help accomplish this goal that was mentioned on the team meeting?
Bottom line is: even in 2022, women are often not handed a seat at the table, but that doesn't mean there isn't a seat waiting for you.
The other point I wanted to touch on is how you react after you make a mistake. My mom used to always tell me that people pay more attention to your reaction or your next steps than they do the actual mistake, and I am so grateful to her for that wisdom. The reality is that EVERYONE messes up in life and in their career, but it truly is how you react that sets you apart. Nothing can teach you this like live television because once something hits the air, it's done. So what are you going to do next? Nobody is perfect, but if you can remember to keep calm, learn and focus on a quick solution or next step rather than what you can't change, I promise you'll come out of that situation for the better.
To watch the full Profiles in Golf series, click here.