Reflecting on a Lifetime in Golf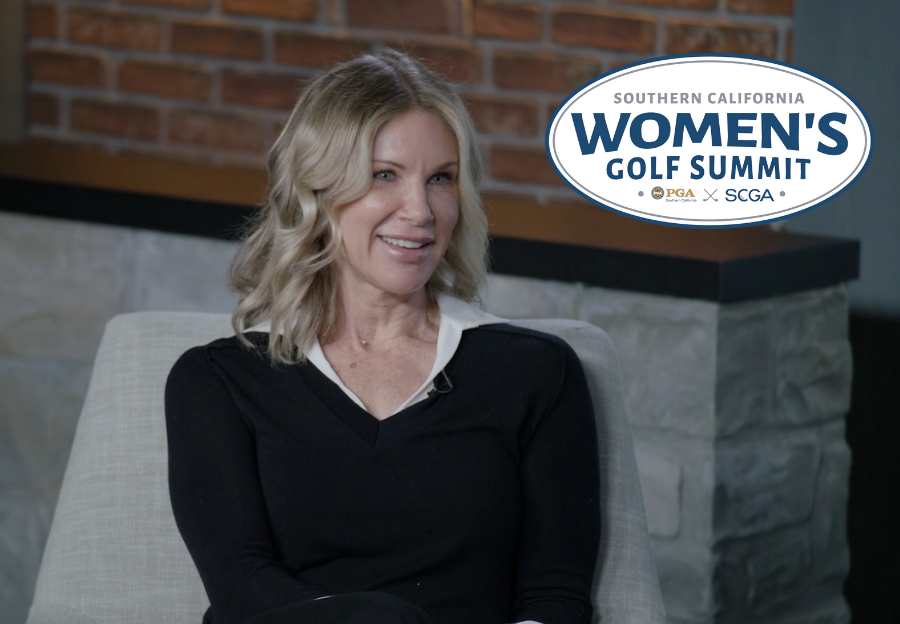 Thank you Tina and Fore Her! I was thrilled to be chosen as a participant in the 2022 SoCal Women's Golf Summit. Having been in the advertising and marketing industry for 31 years, each of those valuable learning years have included golf in one way or another.
It was a pleasure sharing my history in the business of golf. Bringing that to light in conversation made me realize the immense accomplishment and knowledge that I've developed over the years, which I believe very few take time to realize. I have learned the importance of aligning passion for the ultimate sense of accomplishment and success. This correlation can apply to any field, focus or passion you've chosen and simply by expanding on your personal avocation will ultimately increase your success in your chosen vocation.
My passion for golf was realized at a young age watching my dad and brother compete in local amateur golf tournaments. I lived the "golf lifestyle", (so to speak) not the fancy kind, but the kind that you learn, listen, and participate; golf was constant in my environment. Parlaying this into my career, I didn't give myself enough credit for having that deep connection and knowledge when I entered the business of golf. I now realize this was a great foundation and essentially the catapult into my long-standing career in golf working with all sides of the industry; golf manufacturers, golf accessories, trade shows, golf media, golf travel and golf sponsorships, tournaments and golf events!
The exuberance felt from my dad every day was infectious. He jokingly wrote notes to my mom "off to the course" signed "Jack Nicklaus". I think he believed he was on tour as Jack Nicklaus at times! This constant excitement, discussion, watching tournaments on TV and participating in many rounds of sometimes torturous lessons with my dad, had me hooked. Being around the game gave me a base knowledge that has been leveraged as opportunity in my career. I believe I am successful because I naturally pass this along when working with clients and peers.
I mention in my talk with Tina the challenges of working as a woman in a male-dominated industry and the discomfort at times being the only woman in a room full of men, especially in the early years of my career. The exciting part is now realizing I have brought, and continue to bring, my unique perspective to the board room, client meetings, and ideation for new platforms and programs.
So, women, lead with confidence, trust your abilities, have fun, and follow your avocation into your vocation! Aspire and be inspirational – I was inspired by my dad which invoked my aspiration. Take advantage of this emerging focus on "women in golf" and the access that is being carved out. The golf industry is acknowledging our unique value to the growth of the game. It's an exciting time to be a woman in golf!
Lastly, PLAY MORE GOLF! I am certainly going to do the same.
To watch the full Profiles in Golf series, click here.