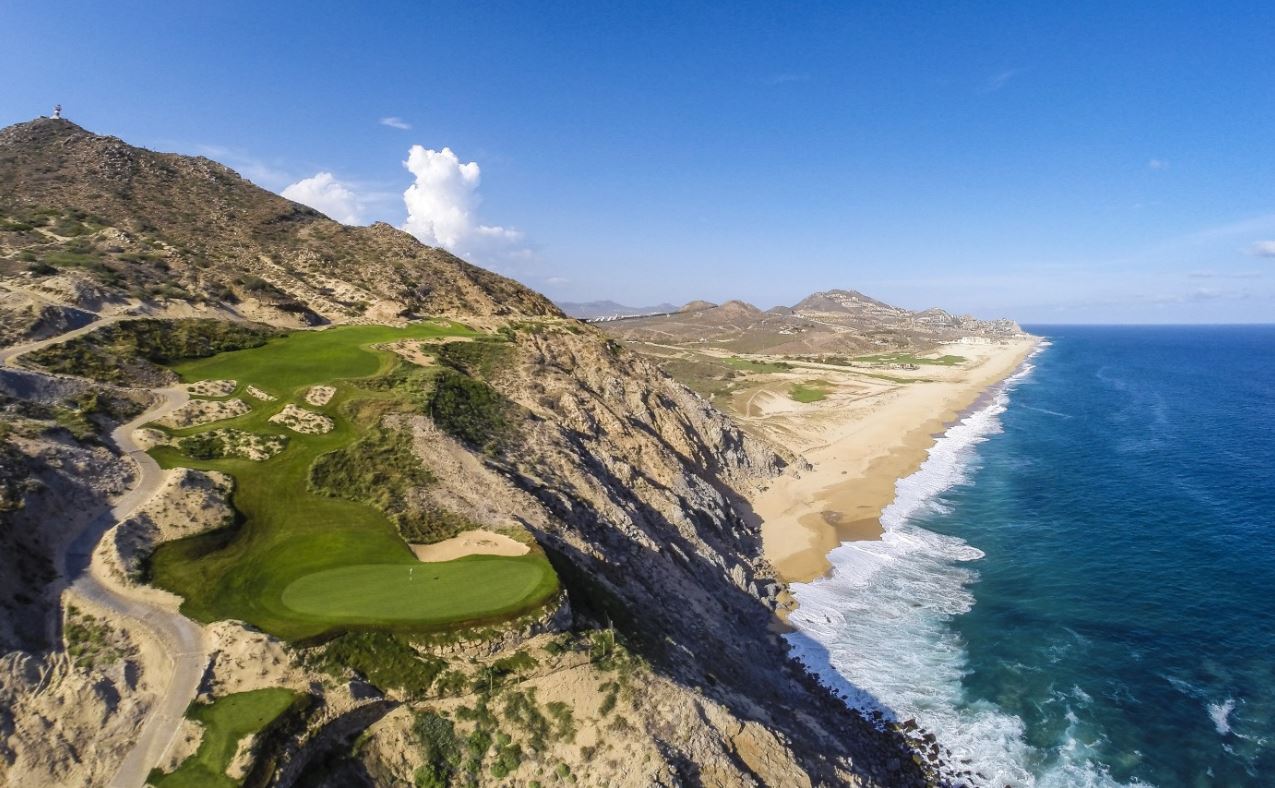 I remember with every detail the last day I played golf. It was Feb. 20 at Omni La Costa in Carlsbad and what an ideal golf day it was - a nice memory to replay over and over while I wondered when I would get to play golf again.
I had multiple golf trips planned that were cancelled - some in foreign, exotic places I had dreamed of visiting for years, some classic favorites like Quivera GC in Mexico. At the risk of sounding dramatic, I was devastated to say the least.
STAGE 1 OF QUARANTINE
The first few weeks of quarantine, golf and travel were my focus: "When will my next game of golf be? When will I get to travel to experience a new golf course?" But as the unknowns of COVID-19 grew, and the fear grew with it, I began to think less and less about a golf game on an unknown date some amount of time in the future.
STAGE 2 OF QUARANTINE
After the first few "honeymoon" weeks of quarantine wore off, and the reality of the seriousness of things hit, my mind shifted. My concerns were no longer about when I would watch my ball roll down the fairway. Instead, my concerns were about jobs, health, seeing family, our economy, and more as I realized COVID-19 was a much bigger deal than I had originally thought. And during this stage, there honestly weren't many thoughts about golf.
STAGE 3 OF QUARANTINE
After the first month and a half of quarantine, during which the reality of much of this new life was processed, I began to tap into hobbies and find things to occupy my time that were more than just a constant scan of the fear-inducing news. I still worried about the future, but was ready for some distraction.
I welcomed golf back into my life, but this time around, it was just me and my putter. My short game has always been a sore spot in my game, so quarantine seemed the perfect opportunity to force myself to improve it. I became obsessed. I had the time, and so I dedicated it to putting. The more I putted, the less time I spent wondering about when I'd play on a full course again -- I was zeroed in on meeting my putting goals at home. I couldn't do anything about my long game, so why waste the energy thinking about it?
And that's when I took a step back and realized the bigger picture of quarantine. While my cancelled golf trips hit hard in Stage 1 of quarantine, by Stage 3 I had an epiphany: I need to stop putting so much weight on the future.
If there is one thing COVID-19 has taught me, it's that you never know what's going to happen. Our society places such a heavy emphasis on the future, which is a dangerous thing to do when the future is as unpredictable as where my first tee shot landed after 3+ months of no golf.
While I do think it's important to have goals and milestones, basing all of your plans on something that will happen in the future is almost asking for everything to end in disaster.
STAGE 4 OF QUARANTINE
I've established a new mindset. Instead of creating a specific one-year plan, five-year plan, etc. I set some goals, but flexible ones. I made the decision to focus the majority of my energy and attention on the "short game" of life - what is right in front of me, and in doing so, I discovered there is a great amount of power in that. I found that I have the power to choose how my day will go - what attitude I decide to approach it with - and you'd be amazed at the difference that can make.
I challenge you to give it a try, to spend most of your time in the present, and see what you can do with it. I still plan on working towards goals for the future, but never again will I place the weight on future goals as I have in the past.