Club Spotlight: Babes Golf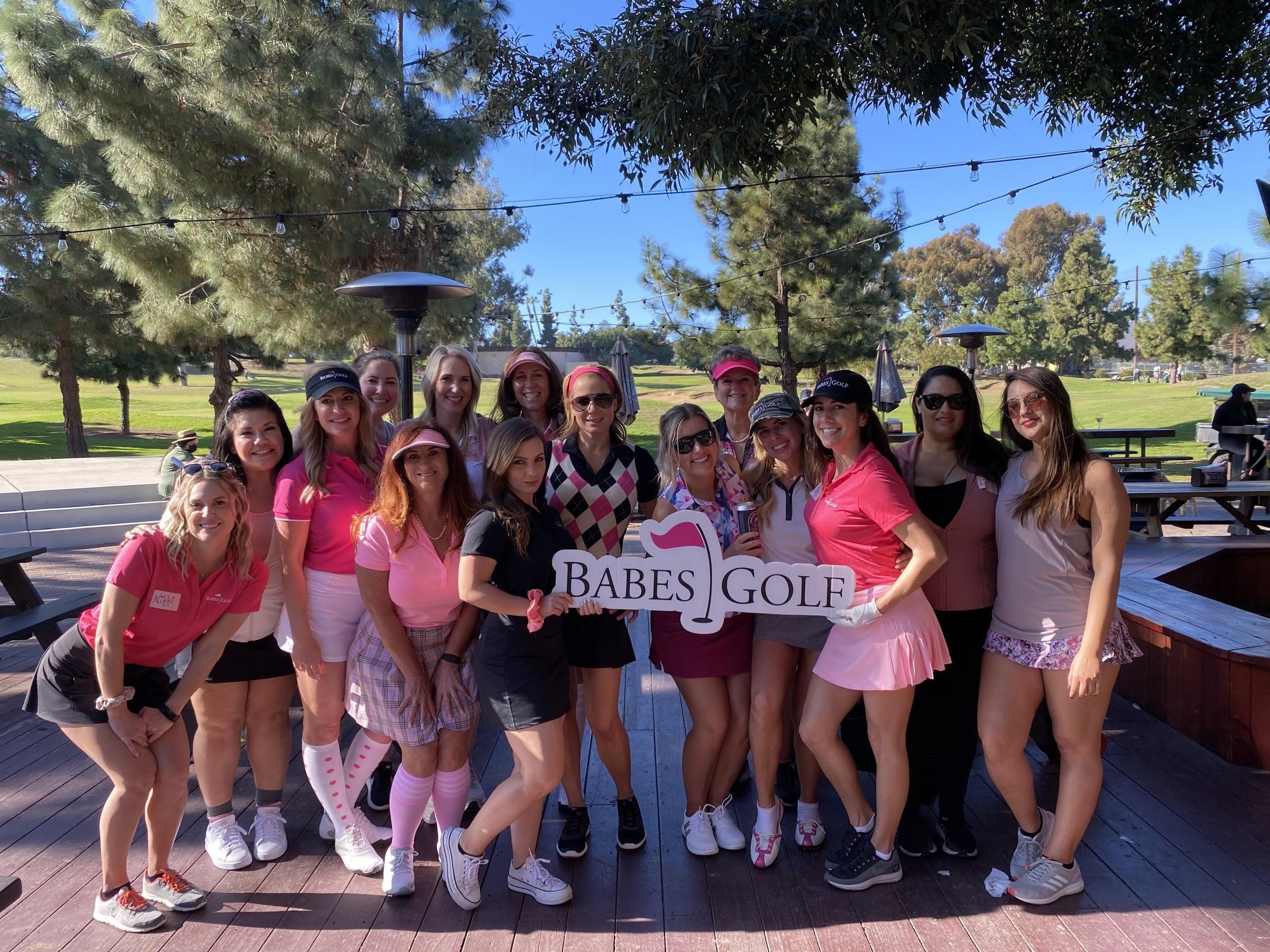 The sun high and bright and warm on my face, not a cloud in the sky as I walk onto the putting green. I'm a mix of nerves and excitement. The SCGA is going to be here to catch moments of the day and I can't describe the anticipation of this all coming to fruition. I started Babes Golf in 2017. From the moment my driver struck that first ball off the tee, I found a passion. My professors in college said that being an entrepreneur was hard and the only way to succeed was to find a passion. I didn't understand what that meant, until I found golf. Having played my first game with an ex, I realized I had no girlfriends that played. Hence, the creation of Babes Golf.
Babes Golf has been many things and the most asked question I get is "What is Babes Golf?" It started as a social club, I had made it a business, then I thought maybe a non-profit. My wheels kept spinning because none of it seemed quite right. Then one day on a golf date, I was paired with two ladies from Tucson, Arizona. They were involved in a club and suggested getting involved with my local association. Why had no one told me about this before? Timing really is everything! I immediately registered Babes Golf with the SCGA to form my own club. Needless to say, Babes Golf is now an official club of the SCGA. On February 6th we had our first ever all ladies Babes event!
I see all shades of pink on the other side of the street lining up to check in and the moment feels surreal. This Galentine's Day event was a suggestion of a Babes Golf supporting course The Loma Club, a 9-hole executive course, which is great for learning by the way. As I stand awkwardly in front of the SCGA cameras trying to explain my vision, teams are being directed to me on the putting green for the chipping and putting clinic portion of our day. I can't help but notice the fun "preppy and pink" theme was taken to heart by some of the ladies and I wanted to join them. They look like a fun group and I wanted to be a part of it. I excused myself from the SCGA cameras to go greet the ladies and do what I do best. I walked around the putting green and talked to each group, thanking them for coming. It was so humbling to share something that was once only a dream of mine with my friends and seeing the desire of women wanting to be there felt like another Babes accomplishment. Today is the epitome of the Babes days I craved.
We ended the day with gift bags for our 48 ladies and prizes for Most Preppy, Best Dressed, Closest to the Pin, and the winning team. We had several people come up to us and ask what we were doing. We were able to proudly tell them about our very first all-women's Babes Golf event. Everyone kept saying how fun it looked Not only, did the day turn out beyond expectation, the best parts came after. All the likes, loves, and support on social media outlets and all the thank you mentions for the introductions this opportunity provided so many women. Rejuvenating the great game of golf and offering it fresh faces, is just one of our goals. The connections we watched forming between ladies was one of the most rewarding sights of the day. Golf has afforded me the development of so many invaluable friendships, professional relationships, and skills. I hope, with the help of the SCGA, I can pass on all that I learn and help others to create their own golf story.