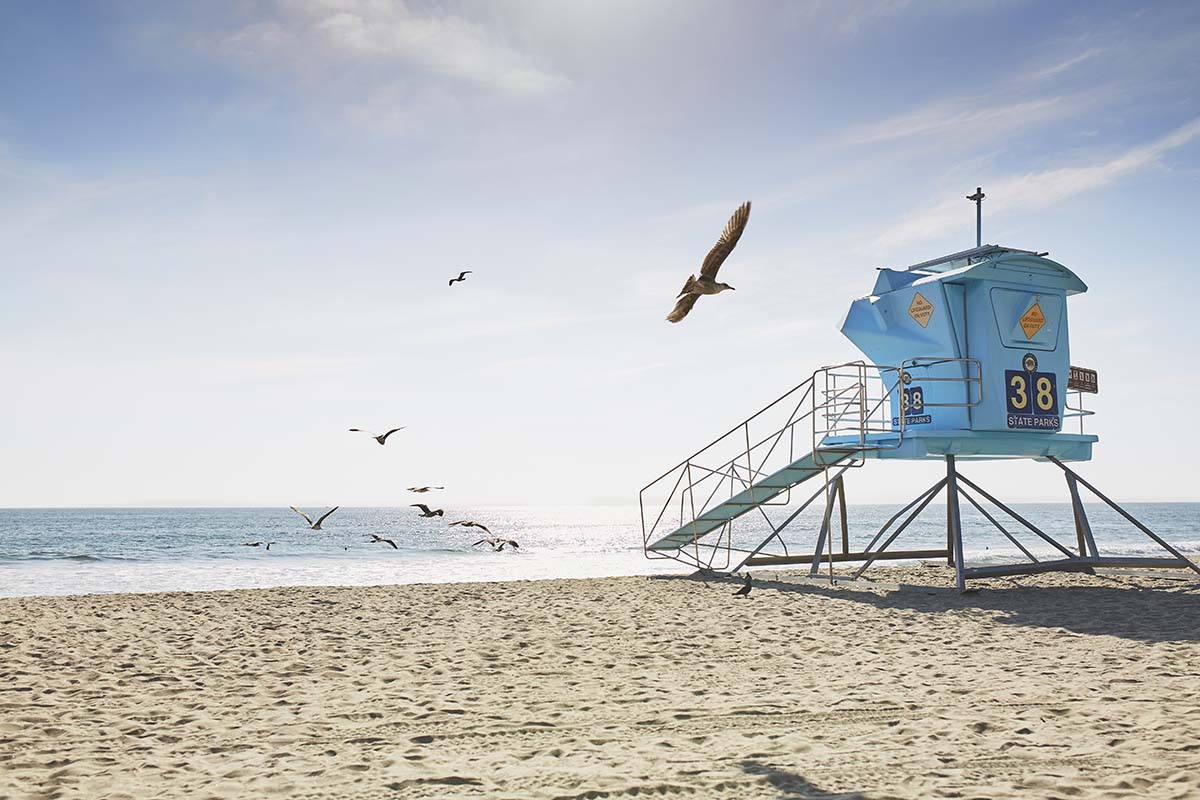 When planning a trip to Carlsbad, the number one challenge you face is packing all of the action in. Possibly the biggest surprise this beach town of 115,000 holds is that it offers as much excitement as a city ten times its size. And the perfect weather doesn't make choosing what to do any easier -- it feels as if everything is possible, everyday you're there.


Golf
What is not a surprise about Carlsbad is that it is a golf capital. People of all skill levels and all levels of interest come to Carlsbad to tee it up for fun, for work, or for money. And there is no shortage of courses to choose from, including courses where some of the top tournaments in the world have taken place.
The heavy hitters in the Carlsbad area include Aviara Golf Club, The Crossings, and Omni La Costa. There are countless others, but if you're limited on time, those are the big ones you should play. They each offer a different experience with different challenges that will certainly put your skills (and your patience) to the test. One hint: none of them are easy, so come prepared to put your expertise to the test.
However, if you are out in Carlsbad to play for fun, you will have no problem doing just that. There are some major players who have putted on this town's greens, but don't let that intimidate you -- your golf game is only as serious as you make it. So get out there and have some fun!
Still feeling a bit concerned about how ready you are to get out there on the course? Or are you on the other end of the spectrum as an advanced player looking to take your game to the next level? We have just the place for you: the Carlsbad Golf Center.
Carlsbad Golf Center
This golf mecca is your one-stop shop for all things golf. Whether you need to hit some drives on the range, practice your putting, get fitted for some new clubs, or get a lesson, all of that is here at Carlsbad Golf Center. The Golf Mart pro shop has all the equipment you could ever need for your game, and anything they don't have, they can order for you. And if you're in the market for some new clubs, Carlsbad Golf Center offers "the most extensive outdoor custom club fitting capability in Southern California."
Also housed on the Carlsbad Golf Center property is the Southern California Golf Academy, the only Golf Channel Academy in San Diego, and known as one of the best places to take lessons in the area. The team here will help you get your game on track, regardless of your skill level and have you feeling confident to go out on the course. They do this by incorporating into lessons technology used by PGA Tour pros.


Dine & Drink
There is much more to Carlsbad than what you'll find on the golf course, and that starts with the food. You may not come in with high expectations, given this is a small town, but Carlsbad is full of surprises, including how wonderful the dining options are.
The top restaurant on our list is Campfire. Head here to take your taste buds through an epic journey you won't forget. Expect the unexpected at Campfire because this place is so much more than its name suggests. There are no hot dogs cooked over fire served here and no baked beans, but there are some epic s'mores and eats that you've never had anywhere else.
(Pro tip: Order the broccoli. We guarantee it will be the hit of the table.)
If you're traveling with people who have a wide variety of tastes, then take all the stress out of finding something everyone will agree on by heading to Windmill Food Hall. From poke bowls to street tacos, from fried chicken to pho, all cuisine is covered here in a fun environment for all ages to enjoy. Head here on a Thursday night to enjoy some live music and a tasty cocktail from the bar.
When you wake up and have avocado toast on your mind (or any toast for that matter), head to Toast Gastrobrunch. This is the ultimate brunch spot that will cover all of your cravings, even ones you didn't know you had (including a duck benedict). And just wait until you see the drink menu -- that will really have you feeling like brunching all day long.


Sleep
With all the action happening in Carlsbad, laying your head down on a comfortable bed is going to feel great. And we've got a couple great places for you to count some sheep. New to town is Cassara Carlsbad, a Tapestry Collection Hotel by Hilton. If you happen to time your trip during the flower bloom, then Cassara is the place to stay. Right out your window you'll have views of the famous Flower Fields in all their glory. But even when the flowers aren't in season, this place offers a modern, laid-back place to call home.
Park Hyatt Aviara is a fabulous five-star option that has begun the process of becoming even more magnificent with its multi-million-dollar renovation. Summer of 2020 will see this resort with new restaurants, some serious face-lifts on the golf course, a new lobby entrance, and so much more. What was already a must-stay resort will, in the next few months, become a place you'll want to return to over and over.
Carlsbad is a beach town that goes far beyond surfing and the sun. With its close proximity to both L.A. and San Diego, Carlsbad makes for a fabulous stop on a SoCal trip.